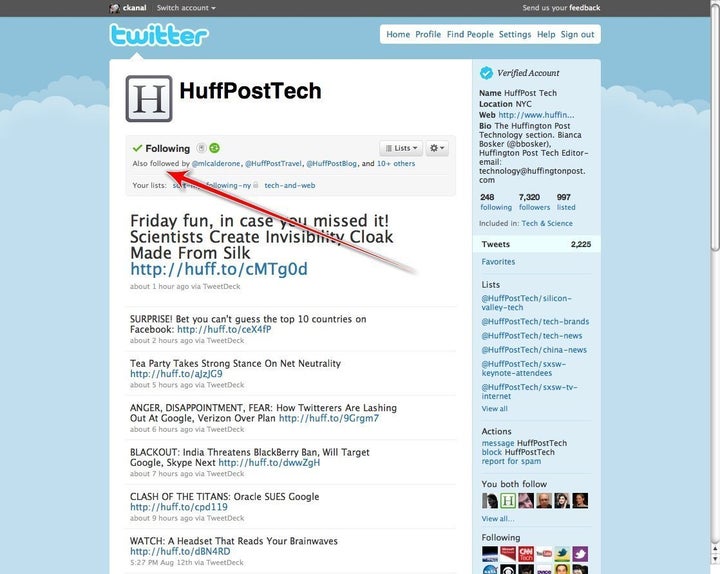 Observant Twitter users who frequent Twitter.com as their client of choice were quick to spot a new feature on the site: mutual followers.
Popular on Facebook, many Tweeters have requested the feature as one more indication whether they should follow someone or not.
Many users who got the feature -- it may not be universal yet -- were pleased.
@will_so: I love the new mutual followers thing.
@basketballista: wow I always thought it would be cool for twitter to have a feature of mutual followers (or people you are following). nice addition
@Lizwontcry: Wow, I just now have the feature to see mutual followers when I look at someone's profile. I am intrigued.
But not all were thrilled with the addition. Said @TEEWEAR: "Twitter, why mutual followers? This isn't facebook. Be original. That is all. Thanks."
Here's where to find the new feature if you have it: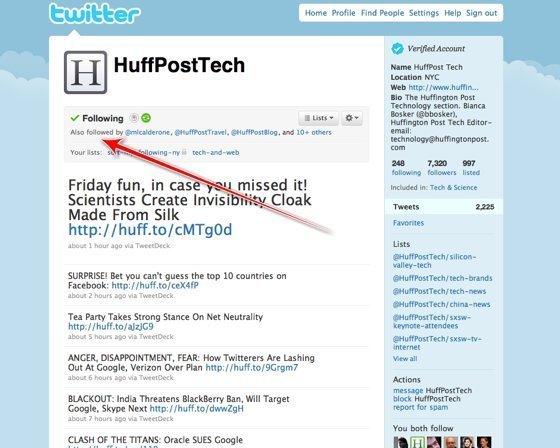 And when you click the "10+ others" under mutual followers, it lets you delve in: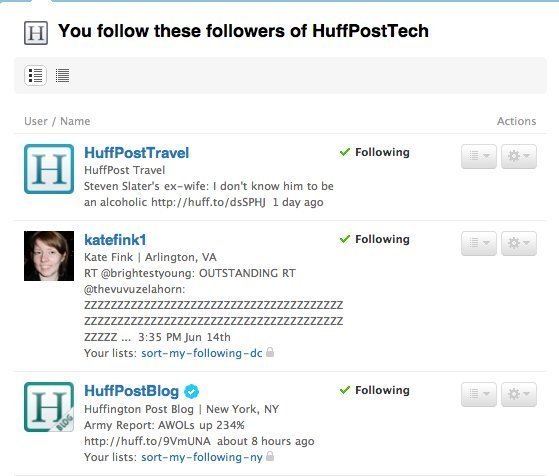 UPDATE: Twitter has also added "expertise data" for prominent Twitter users, classifying them by channels. For example, @HuffPostTech is categorized "Tech & Science." The data is powered by TLISTS, according to a TLISTS employee.
What do you think of the new features? Love them, hate them? Share your thoughts in the comments below.
Related
Popular in the Community