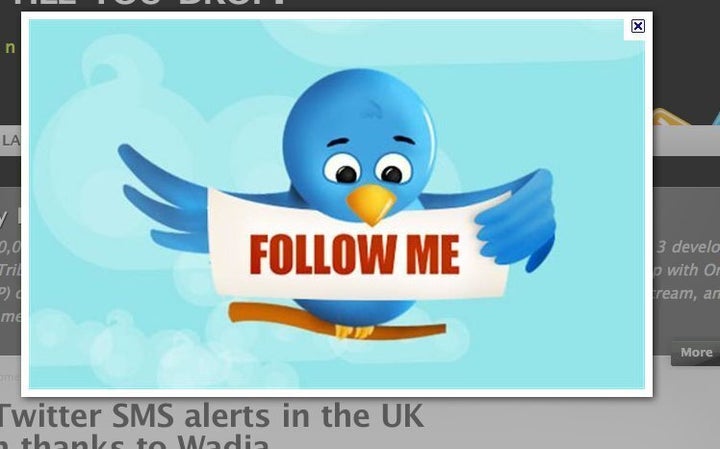 According to All Things Digital, Twitter will unveil a new advertising offering sometime later this week called "Promoted Accounts."
All Things Digital's Peter Kafka writes,
The idea is a simple one, people familiar with the company's plans tell me: Twitter will try to help corporations and brands increase their Twitter following by inserting them alongside other Twitter users it suggests in its "Who to Follow" feature.
Details are slim, but Kafka notes that the service is likely to be available to both businesses and to individuals looking to grow their followers, and would attempt to show only "relevant" accounts to its users.
What accounts will you see? ReadWriteWeb notes, "According to Kafka, as well as to parties with knowledge of the arrangement that we've spoken to separately, recommendations will only be served up when they are relevant to a user. Exposure to Twitter users who are following sports-related accounts will be available for purchase by sports-related brands on Twitter, for example."
All Things Digital's report comes the same day that the Wall Street Journal published an article exploring how Twitter's "Promoted Tweets" have been received by advertisers. The Wall Street Journal found that Promoted Tweets, launched earlier this year, are now selling "for upwards of $100,000." Still, advertisers say the "jury is out" on advertising via Twitter--"Other marketers, including PepsiCo Inc.'s beverage brands and Best Buy Co., who tested out Twitter's new advertising products--some without cost--haven't made new ad buys," writes the Journal.
Twitter COO Dick Costolo may unveil "Promoted Accounts" at the IAB MIXX conference Tuesday. According to the agenda, Costolo will "for the first time, [share] lessons learned from the initial rollout of Twitter's Promoted Tweets and Promoted Trends--what worked, what didn't, and where the company will take its Promoted Product suite from here."
Related
Popular in the Community