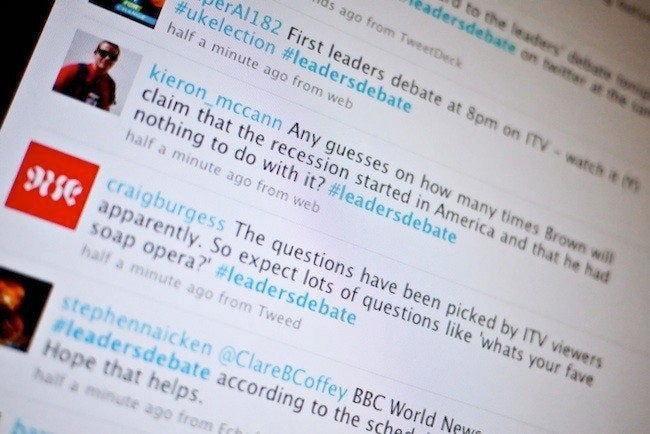 As promised, Twitter has begun testing the addition of more ads in users' timelines.
These ads will appear in the form of Promoted Tweets, (aka paid tweets), which are first posted on the sponsor company's Twitter account and distributed widely throughout the Twitter network.
Launched in 2010, Promoted Tweets have in the past been visible around the site, appearing at the top of relevant search pages and in trends lists. In July, promoted tweets began appearing in users timelines, but only from brands that users were following. Now, however, ads will appear in users' timelines from companies they're not following.
A Promoted Tweet will appear in a user's timeline only if the Tweet is likely to be interesting and relevant to that user. [...] Our platform uses a variety of signals to determine which Promoted Tweets are relevant to users, including what a user chooses to follow, how they interact with a Tweet, what they retweet, and more. [...] Once a user has seen a Promoted Tweet in their timeline, they will never see that Promoted Tweet again.
"Initially, we will make this feature available to a single-digit percentage of our global user base," wrote Graves. "Of this group, we will only show Promoted Tweets to people from advertisers relevant to their interests. We are carefully measuring how users respond to and engage with these Tweets; based on this response, we will roll this capability out to a wider audience in the coming months."
How will users know which tweets are actually ads? "Promoted Tweets are clearly labeled as Promoted when an advertiser is paying for their placement on Twitter. In every other respect, Promoted Tweets act just like regular Tweets and can be retweeted, replied to, favorited and more," writes Twitter.
While you cannot block these Promoted Tweets from appearing in their timelines, you can get rid of one once it has appeared. From the Twitter Help Center: "Users who dislike a Promoted Tweet can simply dismiss it from their timeline with a single click, using the 'Dismiss' button that appears as part of the Tweet."
So far, Twitter has partnered with the following companies for this expansion of Promoted Tweets:
AMC Theatres (@AMCTheatres)
American Express (@americanexpress)
Best Western (@bestwesternUS)
Disney (@realsteelmovie)
HP (@hp, @hpdeals & @hpprint)
Lexus (@lexus)
Lionsgate (@lionsgatemovies)
MovieTickets.com (@MovieTickets)
Pepsi (@pepsi)
Red Bull (@redbull)
Salesforce.com (@salesforce)
Sephora (@sephora)
Xbox (@Xbox)
Yahoo! (@yahoo and @yahoo_music)
Popular in the Community