With a tweet, Twitter did what it was long expected to do. On Thursday, the social network announced that it filed the necessary paperwork to go public in the next year or two. This means that in the coming months, investors, pundits and your mother will all be asking the same question ad nauseam about the micro-blogging service: How does it make any money?
You should be prepared to have an answer when asked about Twitter at get-togethers, especially with the holidays coming. The short answer -- ads -- ignores some wrinkles in the way Twitter could become an online behemoth. After Facebook's tumultuous IPO, when investors started to doubt Facebook's advertising business, expect Twitter to take pains over the coming months to justify its own business.
Essentially, Twitter lets advertisers place tweets that they have written into people's Twitter feeds, even if those individuals aren't following that advertiser's Twitter account. Twitter has been using "Promoted Tweets" to make money since 2011, though how well it has worked for the company is unclear since Twitter's financial information is still private. Here's an illustrative example from the software company Hubspot, bound between tweets from accounts I actually follow: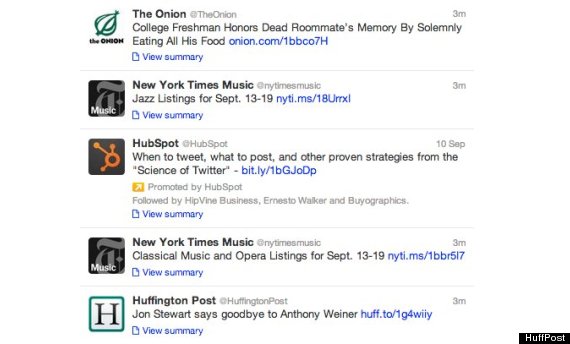 A related gimmick is "Promoted Trends," which inserts a corporate-crafted hashtag into the trending topics list shown to Twitter members. Here's one from Motorola.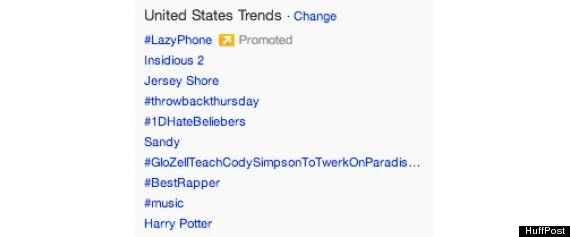 Over time, Twitter will apply three forces to milk as much revenue as possible from these promotional tools. The first one is drawing in more tweeters. As of February, Twitter had 200 million active accounts. Unlike Facebook, where a person is permitted only one account, Twitter lets individuals set up as many handles as they want, making it unclear how many actual human eyeballs go to the site every month. But Twitter will likely continue to grow at a healthy clip unless it finds a way of irking members with too many ads -- a Catch-22 for the company.
The second strategy will be getting people already signed up for Twitter to spend as much time as possible on the site. For most of its history, tweets were used as a way to send followers to other parts of the Internet to watch a video clip or see a picture. Now, a tweeter can edit his or her own photos on the site or post their own videos with Vine, a 6-second video network launched in January. Other apps like Twitter's #music keep people committed to the Twitter ecosystem instead of going to Spotify or Rdio to find new music.
Third and finally, Twitter wants to have Promoted Tweets and Promoted Trends in front of the right sets of eyeballs on the network. To that end, Twitter has recently gone on a spending spree to purchase startups. The most notable is MoPub, bought for reported $350 million earlier this month, which will let Twitter offer real-time bidding on Promoted Tweets. Such a market for ads, similar to Google's lucrative DoubleClick Ad Exchange, could help an advertiser blast Promoted Tweets at the right moment to a specific demographic or to people in a specific location.
This may not be the entire answer to the question, but it's a start. Before its IPO, Twitter could reveal or create new revenue streams -- it's certain that the company is looking for them.
Popular in the Community