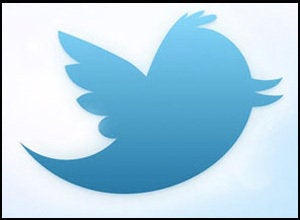 Farewell QuickBar, we hardly knew ye.
Dubbed #DickBar (after CEO Dick Costolo), the ad bar promoting trending topics hovered at the top of iPhone Twitter streams--and annoyed users. Now, Twitter is backtracking.
"We will frequently experiment by trying new things, adding new features, and being bold in the product decisions we make," the official blog said of the decision. "After testing a feature and evaluating its merits, if we learn it doesn't improve the user experience or serve our mission, we'll remove that feature."
Though Twitter says the purpose of the QuickBar was to "help users discover what's happening in the broader world beyond people they already follow," most seemed to find it an unsightly nuisance. They've pulled the feature completely rather than retooling.
The announcement may not tell the whole story, however. According to the San Francisco Chronicle, Twitter is suffering a crisis of administration. A source briefed on the debacle said that QuickBar was launched "essentially out of the blue, by a junior product manager - without any review from the company's senior leadership."
Popular in the Community