Last night, Beyoncé blessed her loyal followers (and everyone with access to an HBO Go password) with her latest work: "Lemonade," the visual album.
Themes ranging from infidelity to female empowerment and love were accompanied by powerful images, like shots of the mothers of Trayvon Martin and Michael Brown holding photos of their deceased sons. There were also appearances by The Weeknd, Kendrick Lamar, Winnie Harlow, Amandla Stenberg, Zendaya and of course, Jay Z and Blue Ivy.
There was a lot to take in, but social media users were there for all of it, sharing their reactions in real time.
The celebrities watching just couldn't deal with the greatness:
After hearing Bey say the lines "Who the fuck do you think I am? / You ain't married to no average bitch boy / You can watch my fat ass twist boy / As I bounce to the next dick boy," Twitter hilariously imagined Jay Z's reaction:
But not to worry, because the rapper made an appearance to let us all know they're still in this thing together. As both Bey and Jay have said before, "All I need in this life of sin, is me and my boyfriend/girlfriend."
And of course, people couldn't ignore all the social commentary in "Lemonade:"
And at the end of the day, it seems everyone realized Queen Bey is a heavenly creature who might just also be God.
Before You Go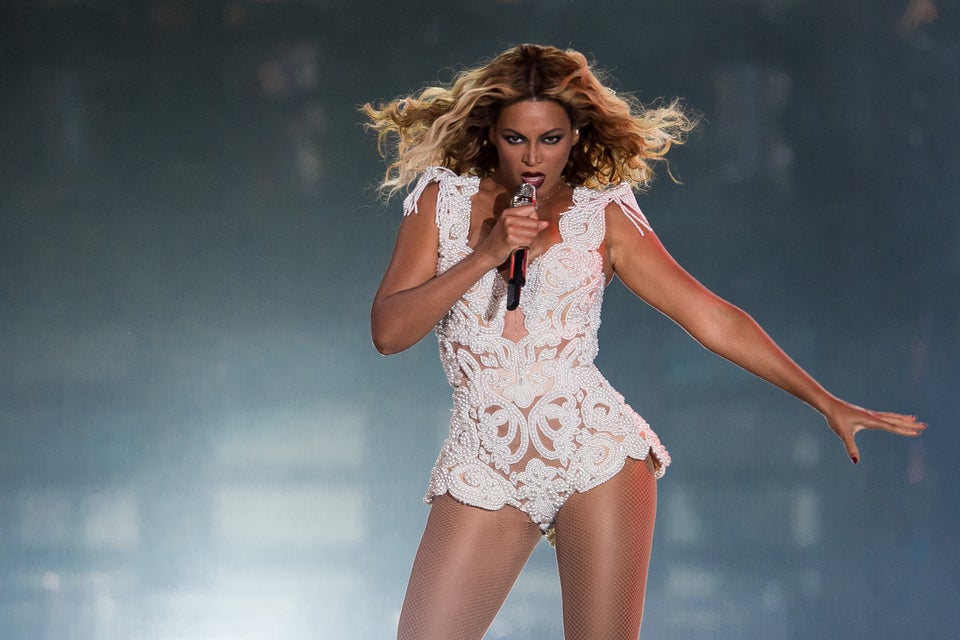 Beyonce
Popular in the Community