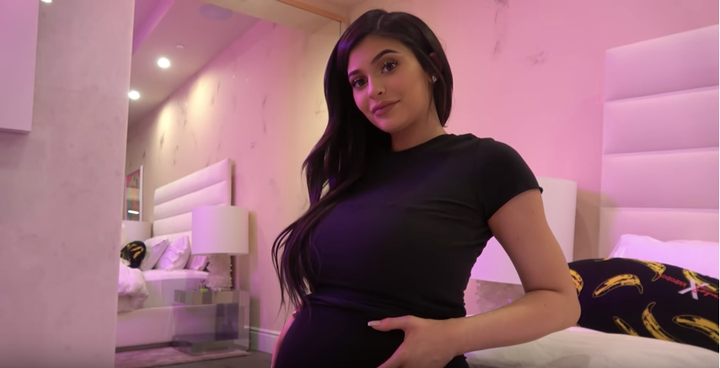 Break out your umbrellas and put on your rain boots because Stormi (Scott? Jenner?) is here, people.
Kylie Jenner announced her baby girl's name Tuesday and posted a sweet photo of her daughter in a pink outfit on Instagram. Stormi is her first child with rapper Travis Scott.
The name was an unexpected choice, since there were rumors the 20-year-old would name her daughter Butterfly, or Mariposa (Spanish for "butterfly") after Scott's song, "Butterfly Effect."
But naturally, people on Twitter had a lot of thoughts about the newest addition to the Kardashian-Jenner fam.
Some Twitter users liked it, especially those named Stormy or Stormi themselves. A lot of people weren't fans of the name, though it's probably more accurate to say they just don't like the Kardashians.
A lot of fans were upset that they wasted all their time on complicated butterfly theories to no avail.
Others decided the Kardashian-Jenner family was trying to get into weather forecasts.
Others made references to adult entertainer Stormy Daniels, whose name has been in the news a lot lately. (Let's try and remember we're talking about a baby here, people.)
But most importantly, Stormi's relatives seem to be big fans.
Support HuffPost
The Stakes Have Never Been Higher
Popular in the Community