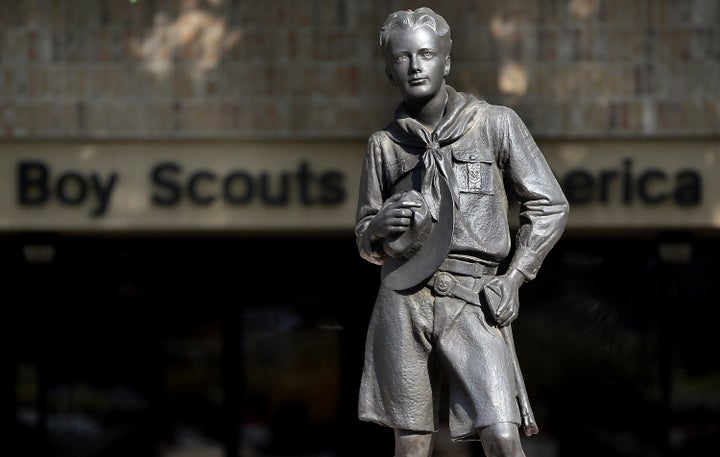 Boy Scouts of America announced on Wednesday plans to allow girls to join its Cub Scout program and to develop a scouting program for older girls that would enable them to reach the rank of Eagle Scout. Responses to the news have been ... mixed to say the least.
There are a number of perspectives at play ― from traditionalists who consider the move a triumph of "political correctness" to girls' empowerment advocates who worry about the decision's effect on the Girl Scouts of the USA and the girl-centered curriculum and leadership the organization offers.
On Twitter, many have expressed their support and criticism for a variety of reasons.
Some people are praising this decision as a step toward equality and inclusiveness.
Many parents with sons in Boy Scouts of America programs say they already bring their daughters to meetings and events, and that this change will be a great way to let these girls fully participate and let people get involved in scouting as a family.
Several parents also said BSA's curriculum is more suited to their daughters' interests.
On the other hand, there are those who see this change as a distressing rejection of tradition.
Many conservatives and traditionalists have also blamed "the left" and "social justice warriors" for the BSA's decision.
However, others theorized that the decision was less politically motivated and more due to declining membership.
Some Twitter users have pointed out the BSA's less-than-stellar track record when it comes to gay rights, religious tolerance and sex abuse. Though the BSA has taken steps to right past wrongs, the Girl Scouts of the USA typically has a more progressive reputation.
Many girls' empowerment advocates are concerned about this decision's effect on the Girl Scouts of the USA, which focuses on developing "courage, confidence and character" in girls and helping young women become leaders in their communities.
On a lighter note, many Twitter users are taking the opportunity to make "Parks and Recreation" references.
Girl Scouts of the USA has yet to release a statement about the decision and did not immediately respond to HuffPost's request for comment.