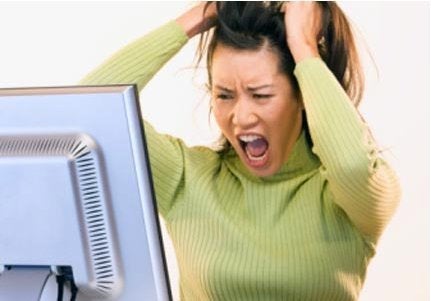 Last week, a false rumor that CNN's Piers Morgan had been suspended as a talk show host due to his alleged role in phone hacking as an editor for a UK tabloid was spread repeatedly by journalists through Twitter for a brief time.

A couple of months ago, hackers took control of Fox News' Twitter account and posted several tweets erroneously reporting that President Obama had been assassinated in Iowa.
These incidents raise the issue of the credibility of Journalism, especially in light of the advent of social media like Twitter, in which reporters can briefly report breaking news. The incidents serve as another reminder that news consumers need to verify breaking news through multiple sources in this new world of instant news.

In the last year or so, Twitter and social media have become effective tools for journalists, especially in foreign coverage, such as during the Arab Spring protests. It's also a valuable approach for covering breaking news and tragedies, such as the Missouri tornado news coverage by Brian Stelter of the New York Times who was on the scene as the tragedy took place. Twitter allows the reader to follow the development of breaking news in real-time by a reporter on the scene. It also allows the readers to feel more of a personal connection with the reporter. Especially in light of declining reader circulation, print media needs to continue to evolve and use emerging technology to benefit reporting.

However, as demonstrated by the Piers Morgan and Fox News Twitter hacker incidents, there are major concerns about the accuracy of instant reporting by Twitter and social media. A few months ago, many news outlets erroneously reported through tweets and retweets that Congresswoman Gabrielle Giffords had died in the Tucson, Arizona shooting.

For one thing, given the 140 word limit of Twitter feeds, reporters can't give essential details, context, and explanation of stories.
Despite the enormous changes in Journalism over the last 20 years, there still exists a scoop mentality by media outlets, in which there is prestige in being the first one to report a major story.

The number one principle of Journalism is accuracy. Being right trumps being first. However, it is becoming more difficult to ensure accuracy due to the 24/7 news cycle in which breaking news is posted immediately on the media outlet's website or Twitter feed. In breaking news stories, journalists have little time to check facts and verify sources. Still, it needs to be done.

While media outlets should use Twitter for breaking news, they need to be careful and judicious in how they use it. Mandy Jenkins of TBD.com recently published an accuracy and accountability checklist for journalists using Twitter and Facebook. Among her questions that journalists should ask before using Twitter are: "How do I know this information? Is this information independently confirmed? Does this tweet have/need attribution for reported facts?"

News outlets also need to be up front when they make mistakes on Twitter. As Mallary Jean Tenore pointed out in her Jan. 10, 2011 article on Poynter.org, "While sites such as Twitter and Facebook make it easy for misinformation to be spread rapidly, they also give journalists the opportunity to correct mistakes in real-time and be more open with their audiences about what's confirmed."

The Piers Morgan and Fox News Twitter hacking cases indicate the need for all of us to be savvy news consumers. Unfortunately, the burden is shifting to news consumers to be careful about relying on and trusting breaking news story reports. In March 2011, a Pew Research Report indicated that for the first time, more people said they got news from the web than newspapers, and that the internet now trails only television among American adults as their news destination and that this gap is closing.

As news consumers, we need to double check our sources before we retweet information or text our family and friends erroneously telling them the president was assassinated or that Justin Bieber died in a car accident. We should treat instant news from tweets similarly to reading Wikipedia or message board rumors and think to ourselves, "Wow, that's interesting. I'd better double check to confirm." While news outlets have an obligation to be responsible on their end, we as readers need to be careful as well.

Related
Popular in the Community