He just wanted the media to leaf him alone, OK?
The controversial sacking caught everyone from the media, members of Congress and Trump's own staff completely off guard.
This includes press secretary Sean Spicer, who dodged the media outside of the White House in quite an interesting way after the news was made public. Apparently Spicer "disappeared into the shadows, huddling with his staff behind a tall hedge," according to The Washington Post.
Naturally, Twitter had some very funny responses to the surreal and cartoonish situation.
Here are the best of the bunch:
UPDATE: May 11 ― On Thursday the Post issued an important and not-at-all quibbling clarification on where exactly Spicer was hanging out relative to the shrubbery:
"This story has been updated to more precisely describe White House press secretary Sean Spicer's location late Tuesday night in the minutes before he briefed reporters. Spicer huddled with his staff among bushes near television sets on the White House grounds, not "in the bushes," as the story originally stated."
Related
Before You Go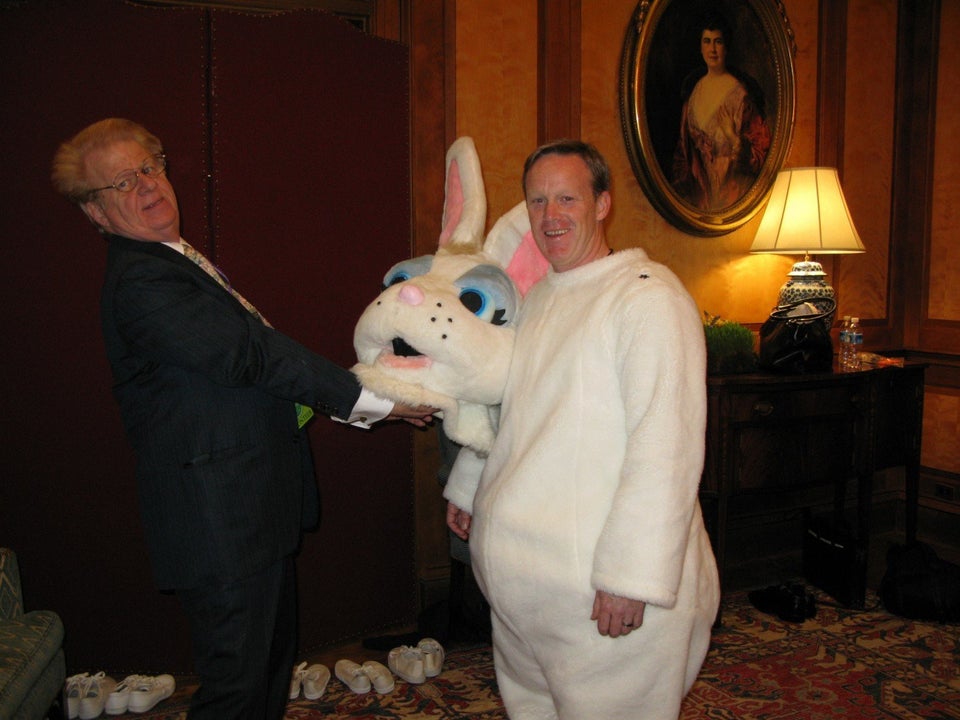 Sean Spicer Was The White House Easter Bunny
Popular in the Community