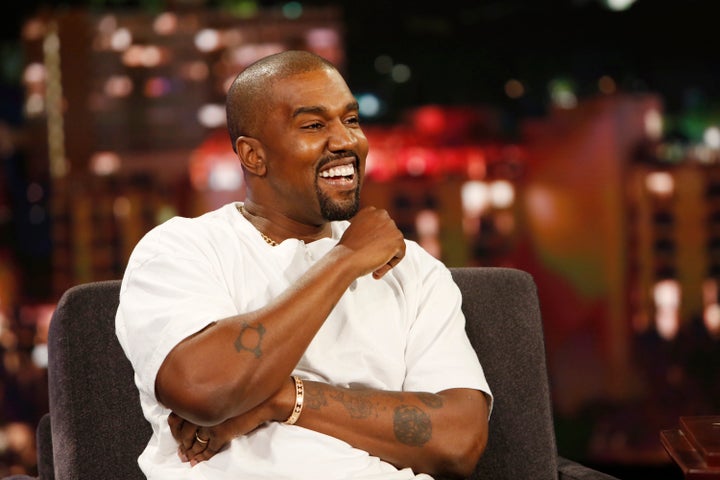 The "I Am a God" rapper and his wife, Kim Kardashian, attended Two Chainz wedding in Miami over the weekend. While Kardashian wore yet another form-fitting latex neon dress that looked like it was sent from the future, Ye took an interesting approach to formal wedding attire.
West wore a Virgil Abloh-designed Louis Vuitton suit ― sans shirt ― and paired the look with socks and geriatric-like Yeezy slides. The slides looked roughly three sizes too small and somewhat inflatable.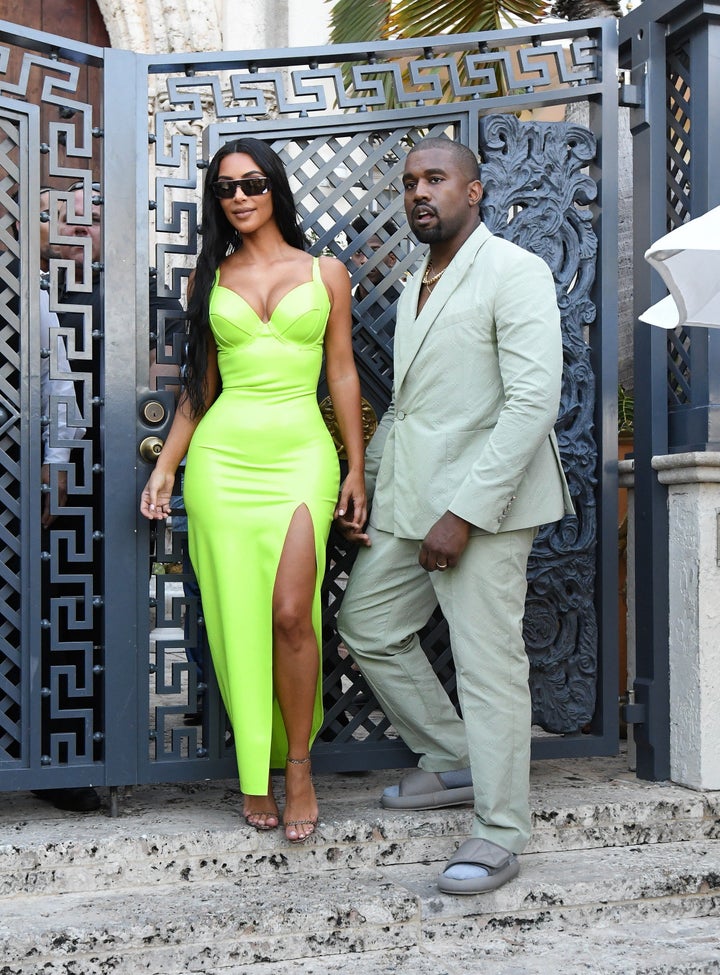 It's a look most wouldn't even try to attempt. Though given the couple was in Miami, maybe West was just trying to copy the socks-and-sandals look some tourists wear.
Naturally, Twitter couldn't get over how goofy the slides look:
But some people were fans of the look:
As one Twitter user pointed out, West clearly knows what he's doing:
He's also definitely obsessed with the slides, as the rapper and Yeezy designer even wore them in the water last week while he said he was on vacation:
The slides retail for $150 and come in both men and women's styles (though they look like the exact same thing):

The shoes are basically as controversial as West's latest song, "XTCY," in which he said he wanted to "smash" Kardashian's four sisters: Kourtney Kardashian, Khloe Kardashian and Kendall and Kylie Jenner.
"You got sick thoughts? I got more of 'em / You got a sister-in-law you would smash? I got four of them," West rapped in the opening of the song. "Damn, those is your sisters / You did something unholy to them pictures."
No word on whether the Kardashians approve of the rapper's lyrics or his slides.