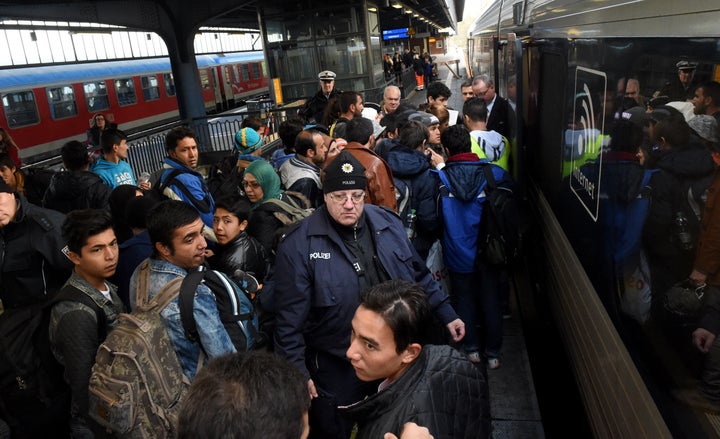 Sure, countless thousands of people may be struggling to build new lives amid the world's largest refugee crisis since World War II -- but the real victims here are the peaceful, wealthy nations of northern Europe.
"We are a desperately poor nation, plagued by war & starvation," the Save Switzerland Twitter bio states. "Only the involuntary donations of rich refugees can #SaveSwitzerland."
Here are some of the accounts' funnier tweets:
A Swiss TV broadcaster reported on Jan. 14 that the country's immigration authorities were asking refugees to turn over assets worth about $1,000 or more upon their arrival to offset the costs of absorbing them.
Denmark passed a law on Tuesday permitting law enforcement to seize cash or assets of $1,450 or more from asylum-seeking refugees to contribute to the cost of putting them up.
A spokesman for Ban Ki-moon, secretary-general of the United Nations, called on Denmark this week to show "compassion and respect" for "people who have suffered tremendously." Kenneth Roth, executive director of Human Rights Watch, has called the Danish and Swiss asset seizure policies "despicable," noting that the refugees -- most of whom are fleeing wars in Syria, Afghanistan and Iraq -- have already been impoverished by their pursuit of safety.
But Denmark and Switzerland are not alone: The Netherlands requires asylum seekers to declare their assets and allows the state to seize amounts above a certain threshold. It also requires asylum seekers to pay a tax to cover the costs of their stay once they've established an income.
Even in Germany, which has welcomed more refugees than any other European country, some individual regions have adopted policies that permit authorities to seize refugees' assets.
A person who claimed to be one of the creators of @SaveDenmark and @SaveSwitzerland told The WorldPost that the Twitter accounts date to Jan. 15, one day after the Swiss seizure policy was first reported. The person said that while the asset seizure policies provided the direct impetus for the social media accounts, they are also meant to protest Europe's overall management of the refugee crisis.
"Too many people in Europe seem to have lost sight of what is actually going on with this so-called 'refugee crisis,' that is, Europe's Compassion Crisis," wrote the person, who would not identify him- or herself, in a direct message from the @SaveSwitzerland Twitter account. "The vast majority of the people risking their lives to get to Europe are fleeing war and oppression - very often situations that the outside world either ignored, accepted or even contributed to."
"The idea that these people who have lost everything then reach some of the richest countries in the world like Denmark or Switzerland and then be told they have to cough up their wallet or wristwatch - that speaks of a meanness and pettiness that betrays everything many of us though [sic] Europe and universal values stood for," the person continued. "So, yes, it was obvious: this cruelty had to be mocked."
The person said that the accounts are run by many people from many different countries.
"We are a small group of humans, trying to think about other humans," the person said. "We have many passports. Our argument is about compassion and fundamental human rights, which do not depend on citizenship."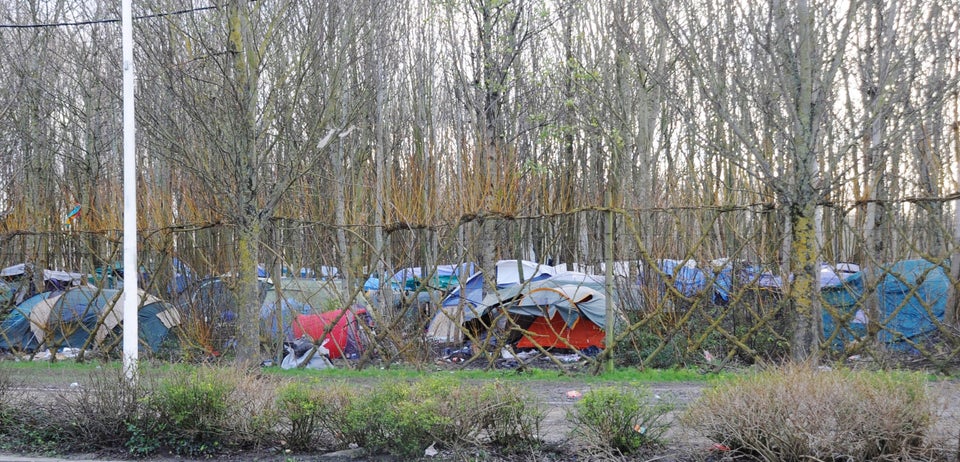 The Inhumane Conditions Inside Of A French Refugee Camp
Support HuffPost
The Stakes Have Never Been Higher
Related
Popular in the Community