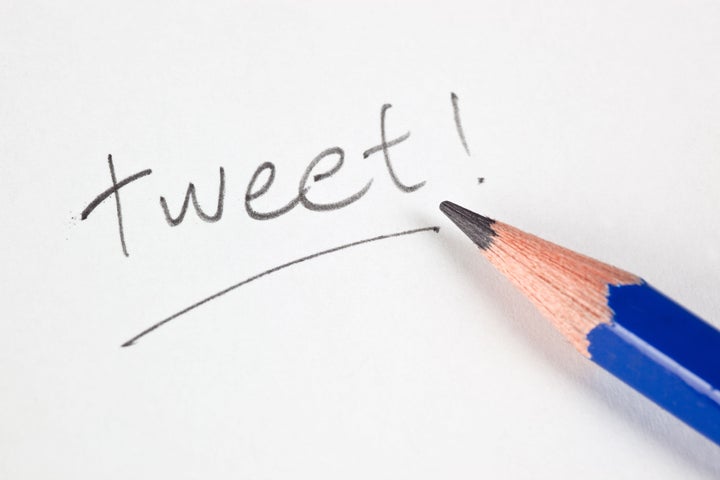 Fenton Communications Chief Change Officer Lisa Witter (@lisamwitter) with Archbishop Desmond Tutu (@TheElders) and former President of Ireland Mary Robinson (@TheElders) talk about the transformative power of human connection at the Mashable, 92Y and the UN Foundation Social Good Summit in September. (Video courtesy of Livestream)
Since social media is here to stay, event organizers who truly embrace the notion of the greater good, which is the purpose of all of this social stuff anyway, can enhance the experience by establishing and promoting twitter hashtags and handles online and in printed materials.
At last month's Social Good Summit, web-world culture resource Mashable in partnership with 92Y and the UN Foundation offered a hashtag -- #socialgood -- so that twitterers could identify the theme of their tweets, along with a running list of speakers' twitter handles -- for identification and organization purposes. Participants' names and old school titles were also in the mix, but ultimately, with twitter handles. Anyone with internet connectivity, onsite and beyond, could follow the social good conversation. We knew who was who. AND as the social media stream came to life, the details sorted themselves out from an organizational and data analysis perspective.
Given the underlying theme of the conference -- ways in which social media can help address the world's challenges -- being directed to hashtags and handles in advance makes sense and cuts down the risk of irritating or confusing folks searching for the subject or event. Some easy ways to loop event attendees in to the social media fold are outlined below.
Email
Each day throughout the four-day gathering, I received a friendly email from the organizers with an outline of the next day's agenda, event location, registration information, speaker names, titles, hashtags and handles. This was helpful advance information since sessions tend to move so rapidly. Rather than get distracted and look up the details in the moment, I had every bit of info at the ready. For information's sake and for posting to twitter.
On Site
Arriving at the conference venue, the same information was widely available on a single printed page. [Note: No doubt, in time the paper trail will be reduced and this information will widely be available through applications. This summer's Aspen Ideas Festival provided an app to review the schedule, browse speakers, check out photos and as the week progressed, watch videos of sessions on our mobile devices. But, it wasn't perfect in that hashtags for specific sessions, twitter handles weren't listed and links to speaker bios were non-existent. So, until there is an app, it is handy to have a hard copy for quick and easy reference]. Wifi access was a non-issue. [Another note: make wifi access obvious. It can be irritating when login information is cryptic or not known].
On Stage
During the Social Good Summit, a giant onstage screen displayed speaker names, titles and handles, when available. A social media lounge just outside the auditorium had a flat screen that ran a thread of live tweets pertaining to #SocialGood. Details were clear and easy to follow at every turn. But most of all, the use of hashtags connected tweets to communities that would want to see them. Companies, like Livestream in this case, provide real time coverage, broadening the event's reach beyond the confines of the real space, enabling remote viewers to tune in, listen, and tweet comments and quotes.
And while I was lucky enough to have a seat in the 92nd Street Y auditorium, I followed the #socialgood stream via tweetdeck to follow the surrounding conversation. Simultaneously, I kept tabs on the Online News Association Conference #ONA11 taking place in Boston. By Thursday, I headed to midtown to the New York Times, Schools for Tomorrow Conference. From there, I continued to watch all of the above via tweetdeck and added a new stream for #NYTedTech,
Informed and connected, when the party was over, I received a follow-up email from Mashable that read:
"Thank you for your attendance at the second annual Social Good Summit!
Your participation and support helped make the event a great success, as indicated below:
• The event hashtag #socialgood was tweeted over 30,000 times during the conference
• The event webcast received over 110,000 streams
• The Livestream webcast was viewed by countries around the world, including USA, UK, Brazil, Australia, Germany, Italy, France and Sweden"
After the fact, the Social Good Summit lives on through a broad, quantifiable, exchange of sound bytes, commentary, images and ideas, The tricky part is the execution of ideas. Sometimes it takes an individual. Other times, a village. Either way, hashtags and handles can help.
REAL LIFE. REAL NEWS. REAL VOICES.
Help us tell more of the stories that matter from voices that too often remain unheard.