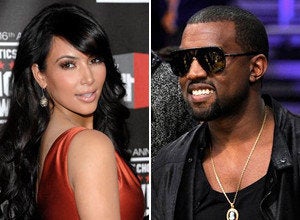 Twitter is being slapped with a lawsuit that involves Kim Kardashian, Kanye West, Lady Gaga, and all of the other star-studded tweeters using the microblogging service.
VS Technologies is suing Twitter for infringing on a patent patent, filed in 2000, for a "Method and system for creating an interactive virtual community of famous people."
According to the complaint, "As it pertains to this lawsuit, very generally speaking, the '309 Patent discloses methods and systems for creating interactive, virtual communities of people in various fields of endeavor wherein each community member has an interactive, personal profile containing information about that member."
The document alleges that as VS Technologies "has been damaged as a result of Defendant's [Twitter's] infringing conduct," Twitter "is thus liable to Plaintiff for damages in an amount that adequately compensates VS Technologies for Defendant's infringement, which by law cannot be less tan would constitute a reasonable royalty for the use of the patented technology, together with interest and costs as fixed by this Court [...]"
TechCrunch describes the plaintiff as "yet another patent troll," while PaidContent sees the lawsuit as evidence of a new trend: "patent lawyers suing over their own 'inventions.'"
Noting that the patent lawyer in the case bears the same name as the inventor of the patent, PaidContent explains, "Often, these lawyers aren't spending weekends tinkering in their garages with products in the making; rather, the sole evidence of their inventive spark comes in the form of the hundreds of pages of legalese and paperwork filed with the U.S. Patent and Trademark Office."

Calling all HuffPost superfans!
Sign up for membership to become a founding member and help shape HuffPost's next chapter