In his conversation with Varadkar, Trump said, "We have a lot of your Irish press watching us right now," before gesturing for Irish reporter Caitriona Perry to come over to his desk.
"We have all of this Irish, beautiful Irish press," he said. "Where are you from? Come here, come here."
Then, in front of everyone and still on the phone with the Prime Minister, he said: "She has a nice smile on her face, so I bet she treats you well."
In a video tweeted by Perry after the incident, Perry is seen laughing nervously and moving away from Trump's desk.
When Perry, who works as Washington Correspondent & U.S. Bureau Chief with RTÉ News-Ireland, tweeted the footage, she called the incident "bizarre."
In a follow-up article for RTÉ News, Perry explained that reporters would normally get their footage from outside the White House, but that today they were invited inside for the phone call.
"When we went in [President Trump was already on the phone but I caught his eye and he called me over," she said.
Perry's tweet about the incident has since gone viral, with more than 11,000 retweets and 6,000 comments.
Many on Twitter were quick to call Trump a "creep" and point out how cringeworthy and completely inappropriate the interaction was:
Actress and activist Patricia Arquette seemed to sum it up best:
Before You Go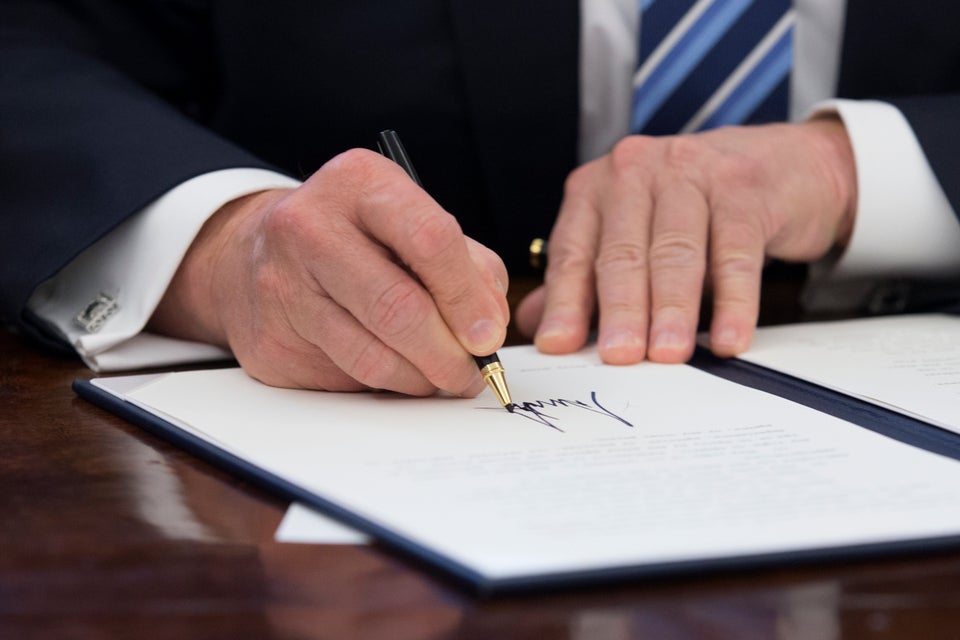 Donald Trump Loves Signing Things
Popular in the Community