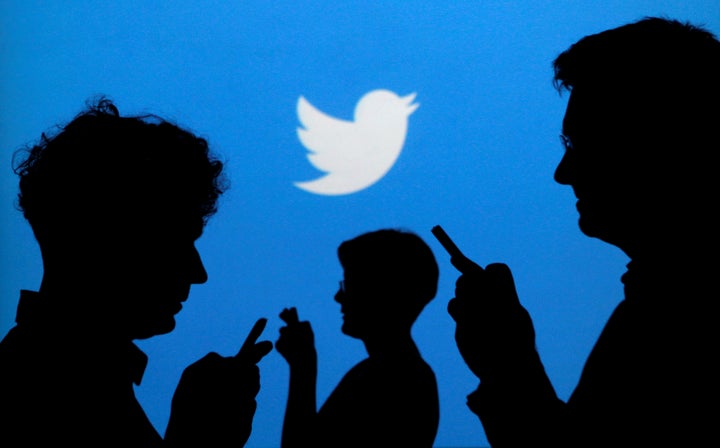 Twitter moved quietly Tuesday to suspend some accounts posting racist, white nationalist, anti-Semitic and other hateful content. The site will also introduce measures to mute, report and ultimately combat such conduct across its platform.
Last month, the Southern Poverty Law Center, which monitors hate groups, blamed Twitter for not cracking down on abusive accounts. According to SPLC spokeswoman Heidi Beirich, the group asked Twitter to remove more than 100 accounts belonging to members of the alt-right, which SPLC identifies as a group or individuals who embrace "white ethno-nationalism as a fundamental value." On Twitter, many self-described members of the alt-right used the social network to threaten Jewish people, women, people of color and other groups.
Richard Spencer of the National Policy Institute, a white nationalist think tank, was among those who lost his account this week. The vocal Trump supporter has called for the removal of Jewish people, Latinos and people of color from the U.S.
Accounts for Spencer's think tank and its online magazine, Radix Journal, are also now suspended, as are accounts belonging to white nationalists Paul Town, Pax Dickinson, Ricky Vaughn and John Rivers.
Twitter's rules prohibit "hateful conduct," including promoting violence and threats against people "on the basis of race, ethnicity, national origin, sexual orientation, gender, gender identity, religious affiliation, age, disability, or disease."
"We also do not allow accounts whose primary purpose is inciting harm towards others on the basis of these categories," Twitter's website states. 
Last month, the SPLC took issue with Twitter's handling of anti-Semitic tweets sent to Jewish journalists. The Anti-Defamation League had reported earlier that white supremacists and other hate groups were disproportionately responsible for the offensive tweets.
"[T]he ADL report adds further confirmation that the company fails to ban abusive accounts," the SPLC stated, sharing ADL study's findings on its website.
Spencer responded to the account suspensions in a YouTube video on Tuesday, stating, "I and a number of other people who just got banned were not even trolling." He accused Twitter of conducting "a great purge" of its users "on the basis on their views."
Spencer also reaffirmed his support for Breitbart News editor Milo Yiannopoulos, who was permanently banned from Twitter in July. That decision followed Yiannopoulos' vicious and racist attack on African-American comedian Leslie Jones.
At the time, Twitter acknowledged it hadn't "done enough to curb this type of behavior on Twitter," but vowed to step up its game. "We are continuing to invest heavily in improving our tools and enforcement systems to better allow us to identify and take faster action on abuse as it's happening and prevent repeat offenders," the company stated at the time.
In light of those statements, it's not clear why Twitter waited until now to take action against these individual accounts. The company did not return The Huffington Post's request for comment on Wednesday.
Calling all HuffPost superfans!
Sign up for membership to become a founding member and help shape HuffPost's next chapter
BEFORE YOU GO
PHOTO GALLERY
My Alt-Right Starter Kit Finally Came In The Mail!