On Wednesday at 2:18 p.m. Eastern time, cellphones across the nation collectively shrieked as the Federal Emergency Management Agency conducted a test of a new feature of its wireless emergency alert system.
The new presidential alerts will allow President Donald Trump to send messages about national emergencies directly to most Americans' phones. The system also sends out AMBER alerts and warnings about extreme weather or other local emergencies.
So, on Wednesday, the majority of people in the United States received a "presidential alert" that looked a little like this: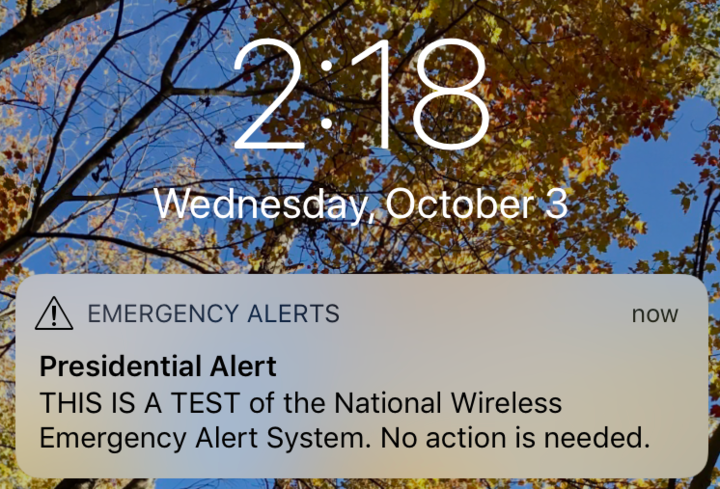 And although it wasn't Trump himself sending this alert from his mobile device (alerts will be sent from a FEMA official), a lot of Americans on Twitter treated the pilgrim message as if it were straight from the president.
In the great tradition of Twitter, jokes surged on the social media platform.
Here are some of the best of the bunch:
Popular in the Community