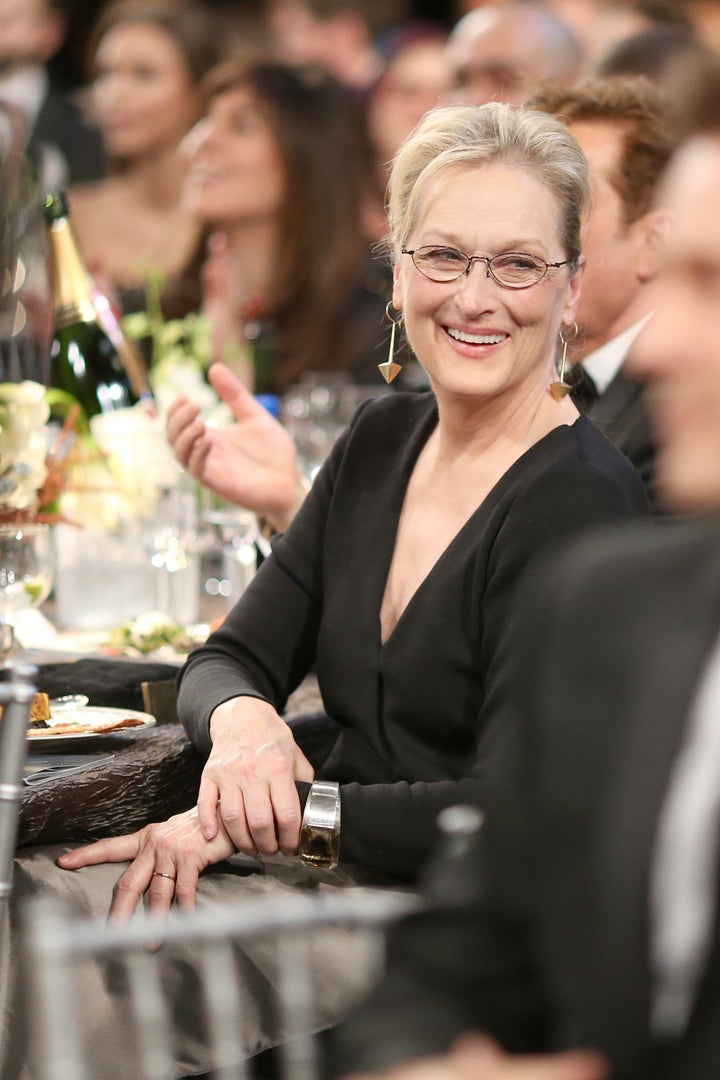 Meryl Streep is an Oscar-winning actress and, according to Twitter, a great singer.
The photo has inexplicably gone through a renaissance in the past few days and has become a Twitter meme. A meme that involves Streep yelling a song lyric.
Someone even made a @MerylMemes account, solely dedicated to these musically-themed jokes:
Thank goodness for Twitter and Meryl Streep.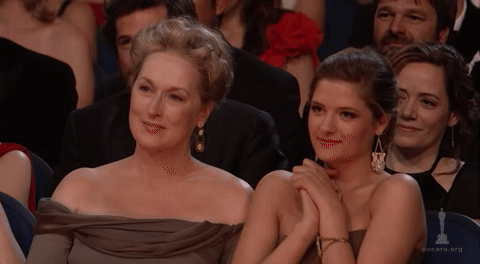 Meryl Streep Award Reaction GIFs
Popular in the Community