With news that Twitter secured $100 million in funding -- double the initial projection -- and netted a $1 billion valuation, this may be the first bit of bad news.
An analysis by Hitwise finds that after growing 1,382 percent earlier this year, Twitter's growth has been slowing (see graphs below).

We've noticed that Twitter's phenomenal growth has been stalling, but so have most social media sites this summer. The question is whether this trend continues into the fall or if Twitter can kickstart new user adoption with new features and new influx of cash.
Here's a graph showing declining market-share since its peak in mid-May of just over .2 percent: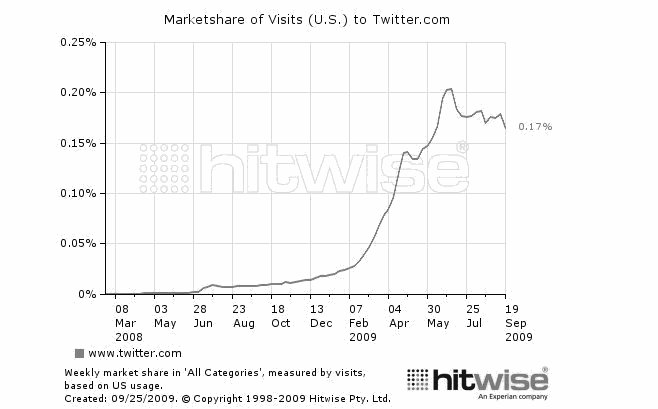 Here's a graph showing data for Twitter's search volume, which also appears to be declining: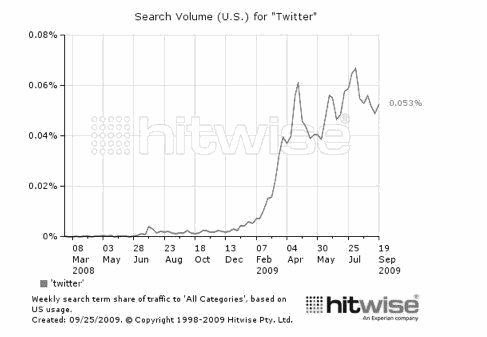 Popular in the Community