If his tweets are any indication, we may be on the verge of inaugurating the most infantile president since Chester A. Cootie-Booger.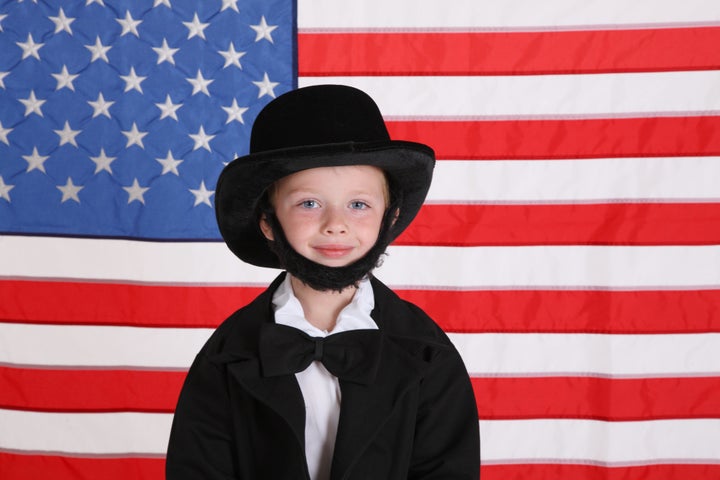 But what if we could ignore Donald Trump's Twitter account and replace it with a more mature one? I know, you're in, right??
@MatureTrumpTwts is exactly that. Listen, I know it's almost impossible to ignore the president-elect's tweets ... but let me dream, won't you?
On celebrities at his inauguration: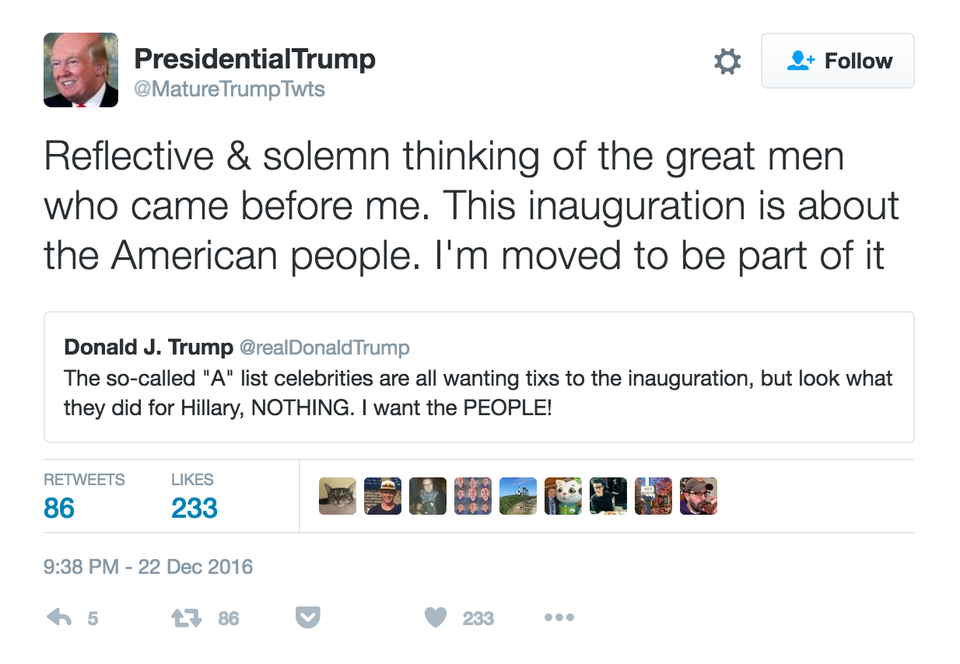 On Vladimir Putin: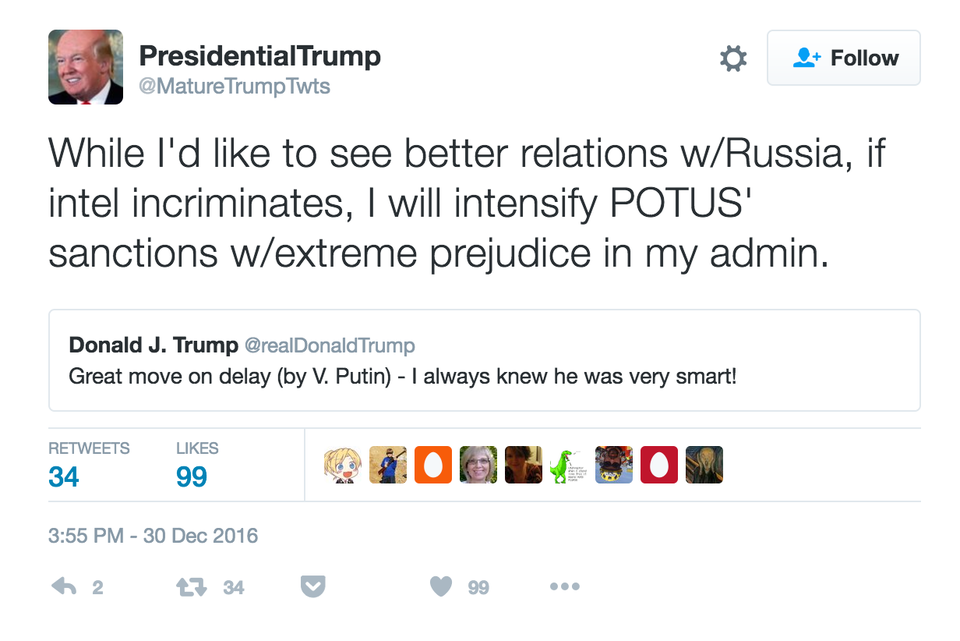 On the Donald Trump Foundation: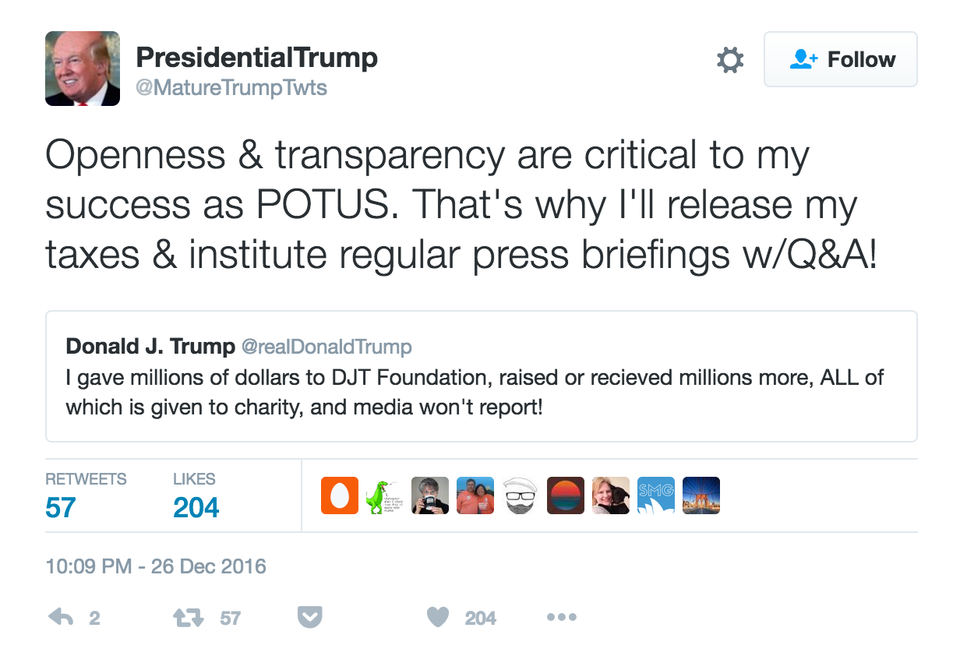 On President Obama: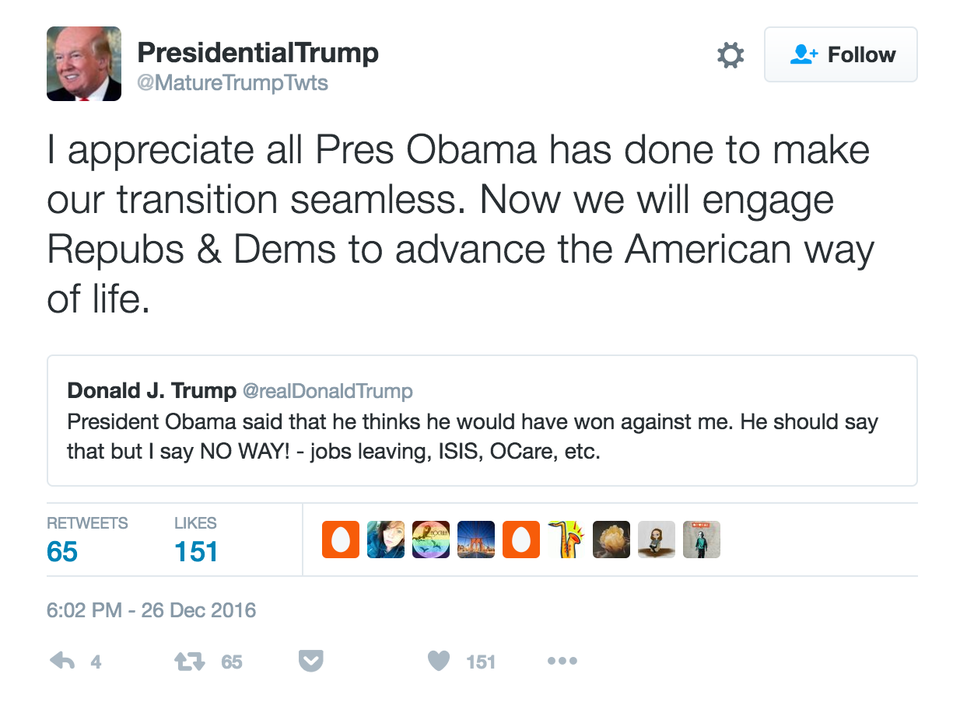 On the new year: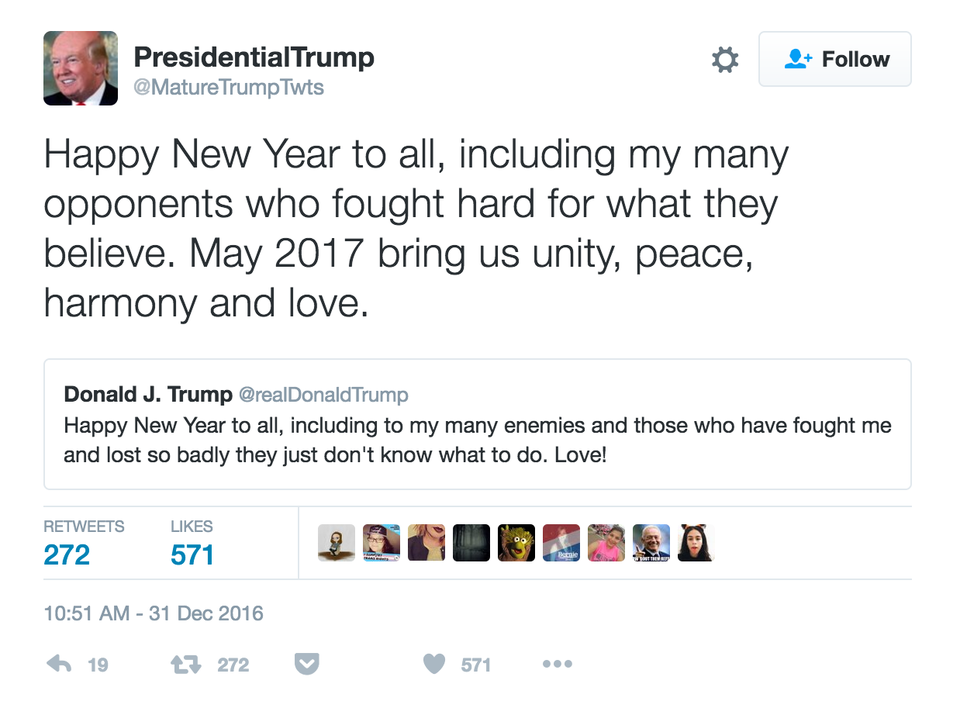 On Chicago's homicide rate:
On Russian hacking: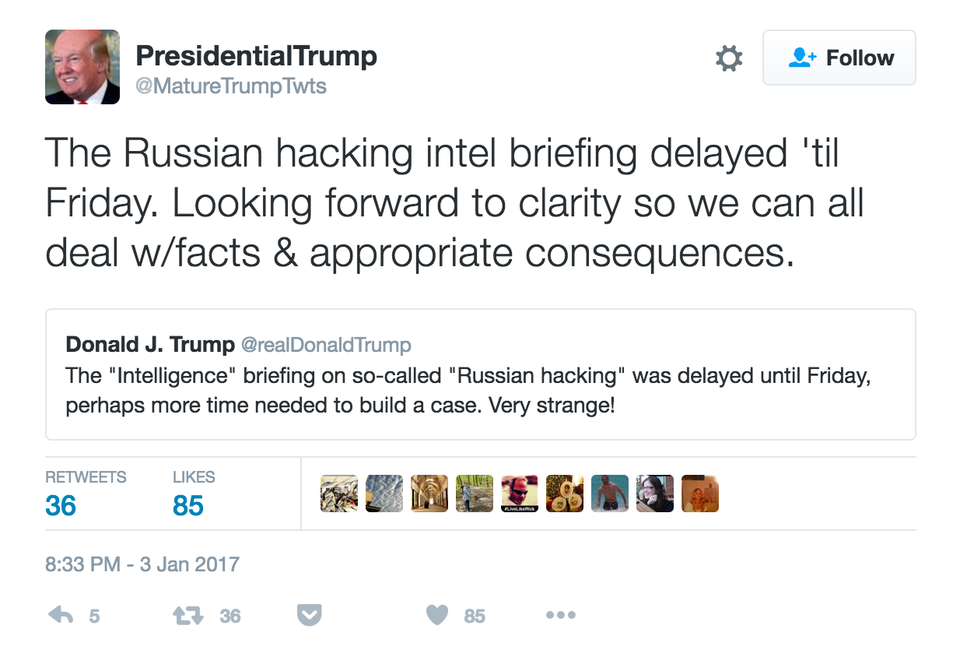 On the DNC hack: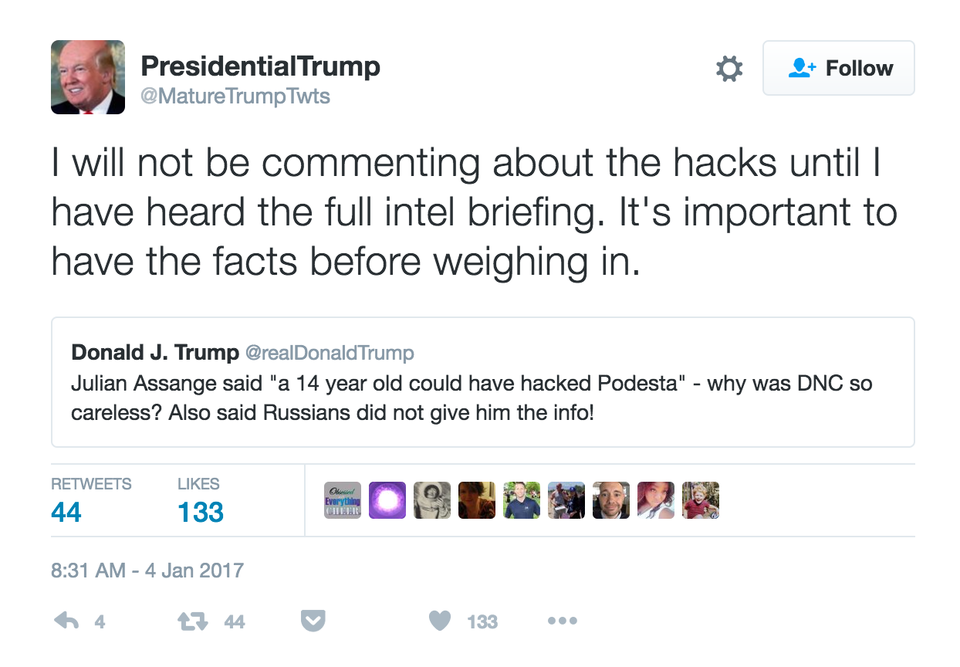 On nuclear weapons: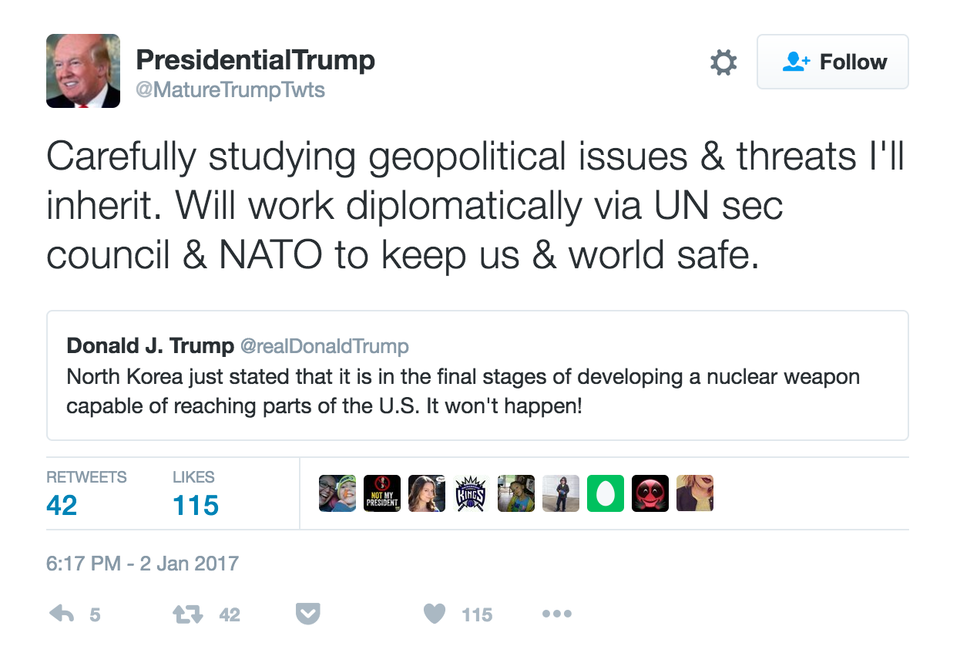 On Obamacare: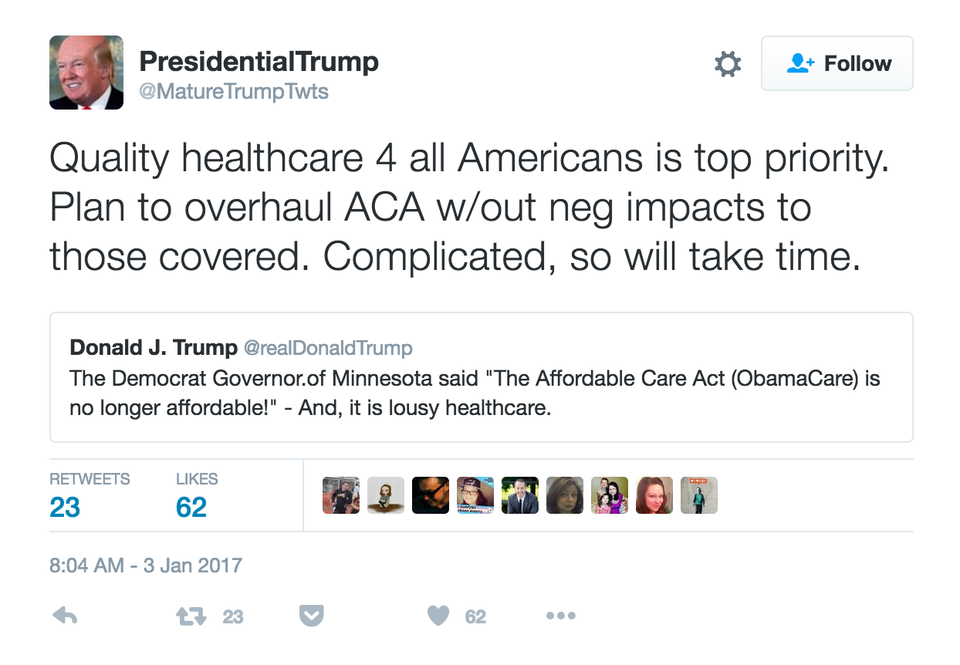 On himself: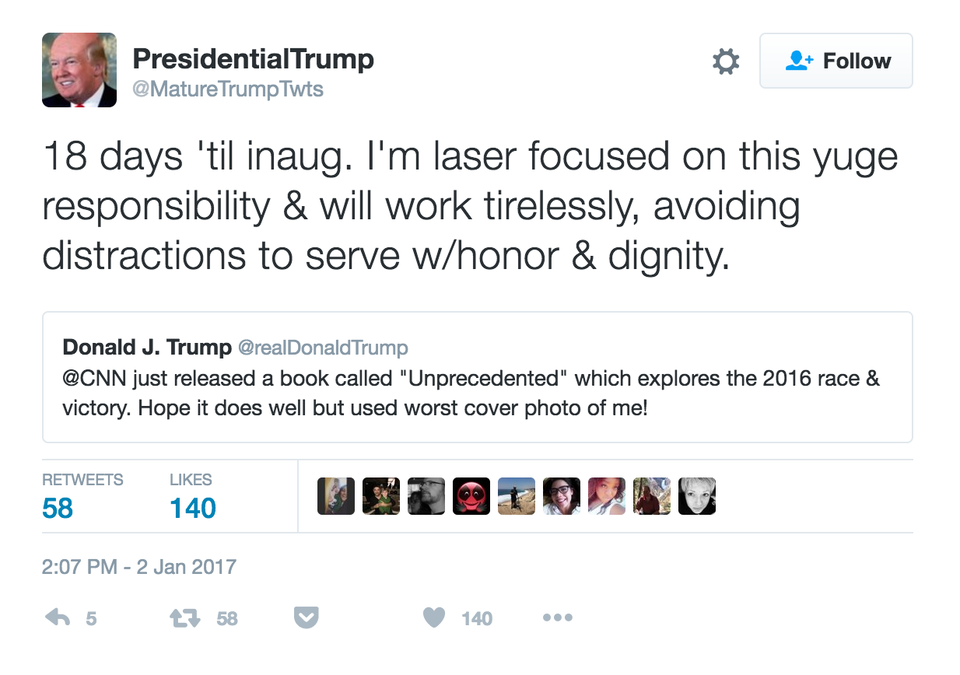 Related
Before You Go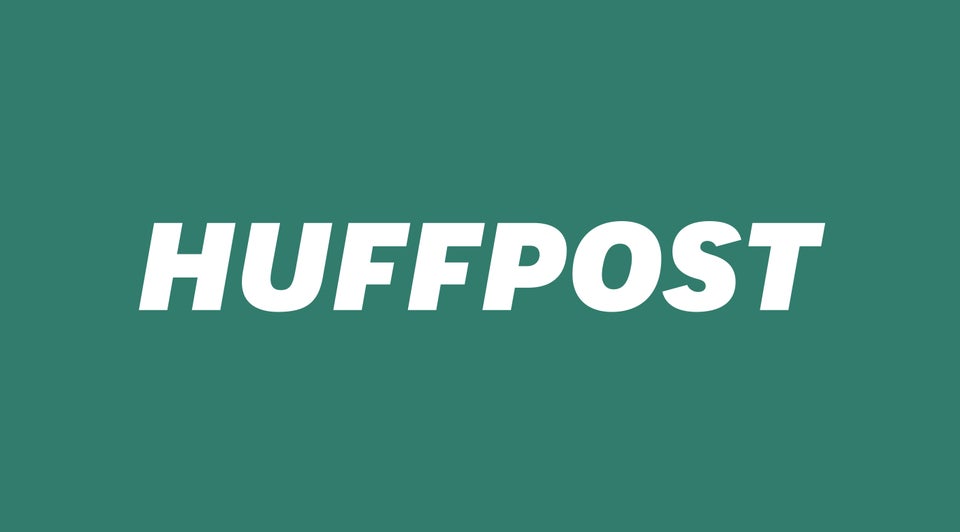 Twitter Unloads On The House GOP With #GOPSongsAboutEthics
Popular in the Community