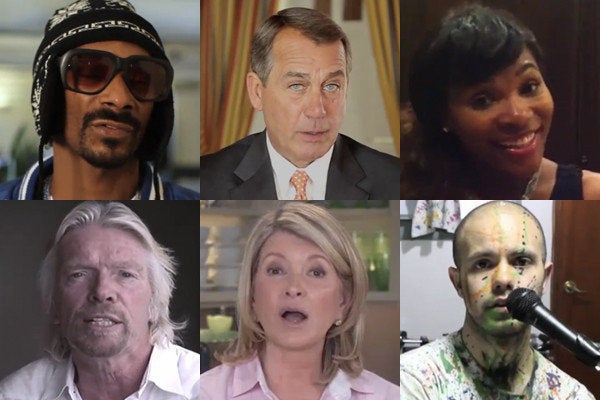 March 21, 2011 marks the fifth anniversary of the first tweet ever sent.
Twitter is celebrating the occasion with a hashtag ("#5yrs"), a new "discover" website, and a star-studded promotional video featuring the likes of Hillary Clinton, Martha Stewart, Snoop Dogg, and Richard Branson.
The clip (below) asks the celebrities to share why they use Twitter, who they follow, and how they use the microblogging service (Snoop Dogg says he likes to follow @MarthaStewart). The newly-launched website Discover.Twitter.com invites users to "discover your world" via Twitter and showcases the people in the video, making it possible to follow them with a few clicks.
The slick new video is a far cry from an earlier, 2006 promo featuring Twitter co-founder Biz Stone as a nutty professor explaining "twttr 101," as Twitter was known then (See both below)
In honor of the five years that have elapsed since his first tweet, Twitter co-founder Jack Dorsey has been sharing memories of Twitter's early days.
"5 yrs ago today, the eve of launching twttr to the company. Moving from @Biz, @florian & me, to all of our peers using it. Nervous. #twttr," Dorsey tweeted. "Today 5 years ago was a Monday. @Florian was back in Germany & I spent the day cleaning & getting ready to send the first tweet tmrw. #twttr."
Popular in the Community