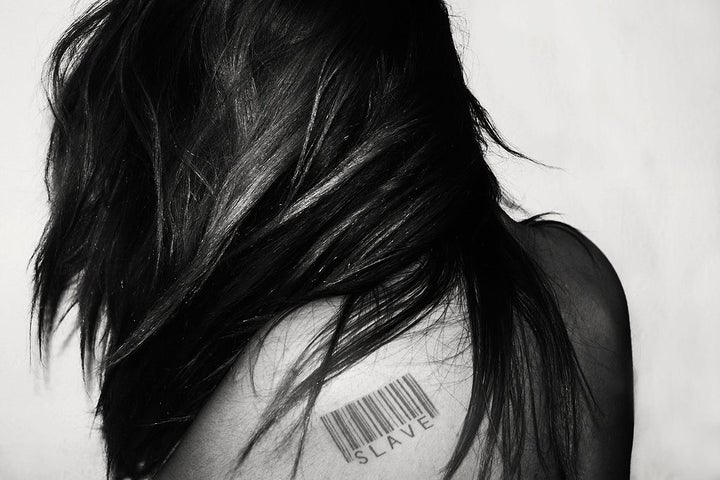 Wednesday's announcement by Manhattan District Attorney Cyrus Vance Jr. that his office secured a human trafficking conviction against Michael Lamb for preying on homeless youth at Covenant House is very welcome news. Lamb posted ads on websites such as Backpage and Craigslist, including ads specifically recruiting youth at Covenant House. Communicating by email, he asked kids who responded to the ads to send personal photos of themselves, and advertised his victims for sexual acts on the same sites that he used to recruit them. In some instances, when victims told him that they did not want to work for him, Lamb threatened to expose and shame them, and in some instances threatened his victims with physical violence if they refused to comply with his demands.
Unfortunately, Lamb is not a lone wolf. We have measured the percentage of our young people who are harmed by being sold for sex or kept captive for their labor – overall, almost a quarter of the kids we serve.
So I'm eager to see enacted two measures under consideration in Washington, DC. One could help prevent trafficking before it happens, like a vaccination, if you will. The other could remove one of the biggest vectors of this infection – websites that sell young people's bodies online, with impunity. Think of that bill as exterminating the rats that carry a plague.
Advocates hope that House Bill 466, the "Sex Trafficking Demand Reduction Act," can become part of the Trafficking Victims Protection Reauthorization Act. By law, the State Department produces an annual international Trafficking in Persons report, putting countries in higher or lower tiers depending on how hard they work to fight human trafficking. Under the new bill, countries that had voted on a national level to legalize or decriminalize purchasing sex would no longer be able to claim they're fighting the demand for commercial sex. Lax laws to fight demand are frequently linked to increases in sex trafficking – both the trafficking of minors, and the use of adults for sex through the use of force, fraud or coercion.
"It makes a big statement about the inextricable link between legalized or decriminalized sex buying, and trafficking of vulnerable populations," Samantha Vardaman, senior director of Shared Hope International, a nonprofit that works to fight trafficking, said of the bill. Its advocates also hope the bill could deter countries from making the purchase of sex legal.
The bill has been referred to the House Foreign Affairs Committee and must proceed through the Senate. We believe it is a useful step to reduce demand, thereby preventing vulnerable people from being exploited for their bodies or their labor. It would also send a clear message about the damage caused by legalizing the sale of others, in this country and abroad.
The second bill, House Resolution 1865, called the "Allow States and Victims to Fight Online Sex Trafficking Act of 2017" could work wonders against the repugnant online advertising of young people for sex, and remove the smokescreen that advertisers have hidden behind when they do online what is not legal in real life – create a marketplace to sell people, often children, for sex.
In a handful of court cases brought by advocates for human trafficking victims, Backpage.com, then considered the largest online advertiser of prostitution, has been able to repeatedly avoid criminal and civil liability for its role in facilitating sex trafficking, arguing that it has immunity under the Communications Decency Act. The Act was created in 1996 to regulate internet pornography, but Section 230 of the bill protects websites like Facebook, Twitter and others that present user-generated content, from being sued for the speech people publish on public bulletin boards.
The Act, however, was never intended to protect activities that are illegal in real life, like selling guns or drugs, especially when the website is knowingly profiting from the criminal activity. And it certainly wasn't supposed to protect websites that help pimps sell children for sex.
According to the National Center for Missing and Exploited Children, 70 percent of the child trafficking reports they received annually involved ads on Backpage.com. Although the site closed its adult section in January, its women-seeking-men page is in many ways indistinguishable from an online brothel, and terms the site's managers had banned – like "new in town" – are easy to find.
A law introduced in April by Rep. Ann Wagner (R-MO) would open Backpage.com and similar sites to prosecution from state law enforcement officials, would allow people sold on such sites to sue them for civil damages, and would make cases against the websites easier to press in court.
We at Covenant House wholeheartedly support this legislation, and hope that, if it passes into law, it would be far more difficult to exploit trafficking victims by selling them online. While advocates of a free internet complain that free speech would be curtailed by this bill, we know that yelling "Fire!" in a theater is not protected speech. And neither is "Buy this child's body!" It's just sick.
Related
Popular in the Community