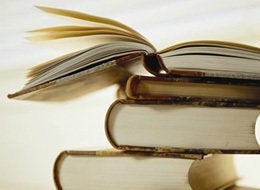 Unlike a traditional book tour where you get on a plane, go to a city, get up at some super early time to begin a day of radio, TV and print interviews, Virtual Book Tours happen in the comfort of your home. You are interviewed on the phone by the media, on tele-seminars, webinars, you guest blog on other bloggers sites, do interviews on Facebook and other social media, and essentially spend the day in your bathrobe while interacting with your readers and fans and selling books.
Kevin Hall, author of Aspire: Discovering Your Purpose Through the Power of Words (January, 2010) shares his Virtual Book Tour experience.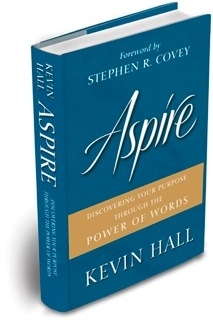 Arielle: How did you alert people about the book?
Kevin: We reached out through social media on her Facebook personal profile page (3,500 friends and through Lynn Pierce, a virtual book tour expert. We had a telephone conference line with guest from all around the world. We enlisted the help of Harvey MacKay, Bob Proctor, Dave Blanchard and you, Arielle. We knew each of you were fans of the book and our call was a perfect place for each of you to discussed your favorite parts of the book, which would inevitable connect with our diverse audience of thousands.

Arielle: How did this affect book sales?
Kevin: We saw a spike in sales as well as a large volume of book reviews on Amazon.com and BarnesandNoble.com. [730+ to date]
Arielle: Did you experience any other benefits from your efforts?
Kevin: Many of the readers reached out to me afterward to share how much they enjoyed the content of the call and now we are doing weekly call with them. What I love about that is it creates a dialogue with the reader. I've received thousands of messages from readers since we did the call only three months ago. I am a fan of the virtual book tour!
Kevin Hall is a highly sought after business consultant, speaker and coach. He was a partner in Franklin Quest, makers of the Franklin Day Planner. As Vice President of Sales and Training he helped fuel Franklin's worldwide growth. Kevin is Co-Founder of the Statue of Responsibility envisioned by Dr. Viktor Frankl, author of Man's Search for Meaning.
Kevin has been recognized for his groundbreaking approach to uncovering the hidden, and often secret, meanings of words. Kevin is also credited with wordsmithing, and trademarking, the original slogan for the 2002 Olympic Winter Games, "Ignite the Fire Within." He has been featured in Forbes Magazine, Worth Magazine, Nation's Restaurant News, Restaurant Business and on the Food Network.
Susan Kennedy (aka SARK) is the author of Glad No Matter What: Transforming Loss and Change into Gift and Opportunity (November, 2010)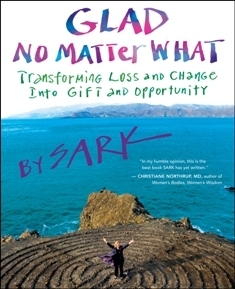 Arielle: You have been down the book tour road many times, what do you think of virtual book tours?
SARK: They have immense value. Having done traditional book tours for 20 years in sometimes as many as 30 cities, I've always questioned the efficiency of it and if it translated into sales. I now believe Virtual Book Tours are more suited to garnering sales.
Arielle: Do you miss the adventure of a traditional book tour?
SARK: I do not miss writing a note next to a hotel bed that said "you are in Seattle and you have a 6am live TV show."
Arielle: What method did you use to launch your book tour?
SARK: We reached out through my website, email list, my blog, Facebook and Twitter. Right now we have people playing Glad No Matter What games on my blog which is starting a big conversation that brings author and reader together. I am also working through and reaching readers that way. We also did an event using Maestro Conference phone system which offers the technology to do small group work on the telephone. We had more than 3,000 registered for that event.

Arielle: Did you monitor book sales after the conference call?
SARK: I don't monitor such things. My job is done, I've written the book and am promoting the book and hovering makes me crabby. However, everyone has told me that the call is a great way to increase sales and I am sure I would have heard if it hadn't.

Arielle: Did you experience any other benefits from your efforts?
SARK: I would call it an expected benefit in that I get deeper relationships with the reader. Also the Redroom.com event brought me a big splash with AOL which reached millions.
SARK (Susan Ariel Rainbow Kennedy) has been a transformative teacher and leader for over twenty-five years. She has written and created 15 best-selling books, and hundreds of products. She is the founder and CEO of Planet SARK, her company that creates products and services to support empowered living.
Arielle Ford has launched the careers of many NY Times bestselling authors including Deepak Chopra, Jack Canfield, Mark Victor Hansen, Neale Donald Walsch & Debbie Ford. She is a former book publicist, literary agent and the author of seven books. To learn how to get started writing a book please visit: www.HowToWriteMyBook.com
Related
Popular in the Community