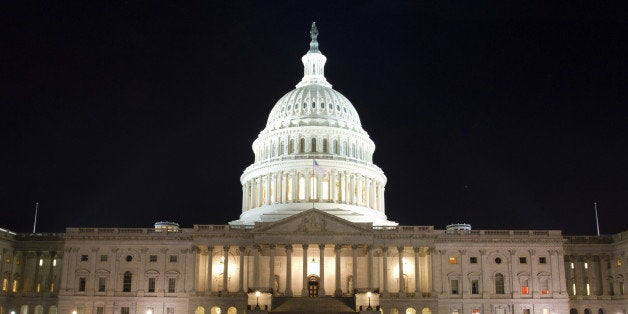 "Something is wrong when we use the criminal justice system as a mental health system," -- Sen. Al Franken
Can a single piece of legislation really save our country millions every year, and at the same time improve the care of those with mental illness? It sounds too good to be true, but it is not.
The rate of serious mental illness for those in jail is three to six times higher than the general population. This represents an estimated 2 million people with serious mental illness booked into jails every year. [1] A solution to this problem is The Justice and Mental Health Collaboration Act of 2013. It was sponsored in the House by Rep. Richard Nugent, a Republican from Hernado County, Florida.
A similar bill was introduced in the Senate by Senator Al Franken, a Democrat from Minnesota. (You can read more about Senator Franken and my other top Mental Health Advocates of 2014 here.) The aim of this legislation is to improve crisis intervention training for police. By improving training for first responders, those suffering from mental illness can be identified and placed into diversion treatment programs instead of jail. The result would be a decreased burden on already overcrowded jails. Additionally, increasing access to psychiatric care to individuals with serious mental illness can address the root cause of what often becomes a revolving door for those with mental illness.
While both bills have been circulating for some time and have widespread support, they have yet to pass and become law. Supporters of these bills are urging grassroots support, as the legislation is on hold until the new Congress convenes in January 2015.
There is a large amount of support for these bills, because they have the potential to help millions of Americans. Mental Illness is a cause that impacts everyone and these bills need our support. Spread the word, call your members of Congress and share this info. This is truly a bipartisan effort that we all can get behind. When individuals with serious mental illness are given access to evaluation and treatment they can thrive and we are all better for it.
Here are some quick facts about the legislation [2]
:
Sen. Franken, a member of the Senate Judiciary Committee, has been working on the measure since early 2012.
200 organizations from across the nation have endorsed the bill, including leading law enforcement and corrections groups, veterans' services organizations, and mental health advocates.
How the bills will improve resources available to law enforcement, the courts, and correctional facilities to help them better deal with the increasingly-prevalent mental health issues they encounter [2]
:
Extending the Mentally Ill Offender Treatment and Crime Reduction Act (MIOTCRA) for five years, thus continuing support for mental health courts and crisis intervention teams.
Authorizing investments in veteran's treatment courts, which serve arrested veterans who suffer from PTSD, substance addiction, and other mental health conditions.
Increasing focus on corrections-based programs, such as transitional services that reduce recidivism rates.
Improved screening practices that identify inmates with mental health conditions.
Supporting the development of curricula for police academies and orientations.
References:
1) http://alert.psychnews.org/2014/12/apa-urges-senate-to-pass-veterans.html
2) http://www.franken.senate.gov/?p=hot_topic&id=2276
Calling all HuffPost superfans!
Sign up for membership to become a founding member and help shape HuffPost's next chapter