You should have seen the expression on my ten-year-old son's face when we arrived at the St. Lawrence Market.
He's our family's resident foodie. And he looked like he'd just landed in heaven.
Toronto's market is considered by many to be the best in Ontario, Canada's heartland province. Inside, shopkeepers are squeezed one on top of the other: butcheries, fish stands and bakeries.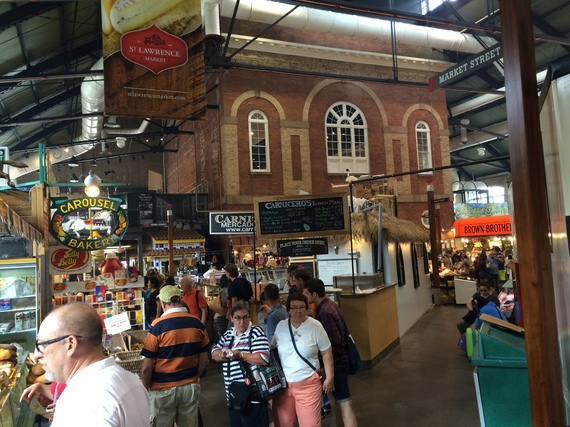 Iden's eyes were as big as the saucers he planned to fill with the delicacies he was discovering.
Though the signs were written in both French and English, this humming Toronto landmark was a stark difference from the stately marches we'd recently explored in Montreal.
It was almost like being in different countries.
See the two metropolitan areas back-to-back, like we did, and you'll discover distinct differences in communication, society, architecture and food.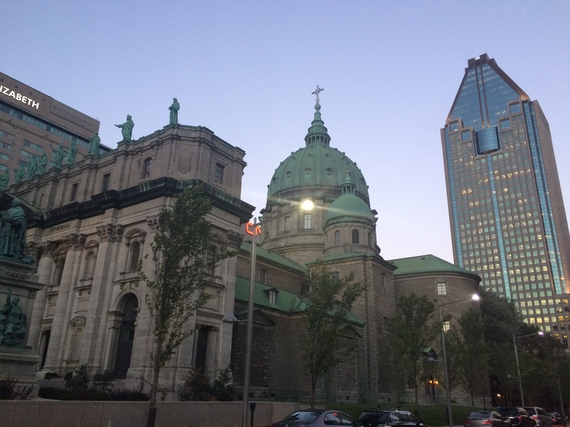 Toronto and Montreal's skylines are a contrast between new and old. They outline the differences between the two cities.
Montreal's traditional esthetic is reflected in cobblestone streets, church steeples and wide boulevards reminiscent of Europe's grandest cities. The rumble of the city is punctuated with the peal of bells announcing the hour.
In comparison, Toronto is a vertical city. Gleaming skyscrapers reach to the heavens and its iconic space needle adds an almost futuristic, sci-fi feel. T.O. is all about the modern.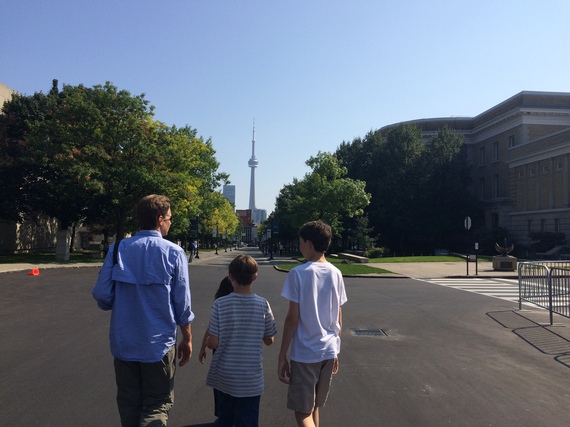 Ontario, considered the province of opportunity, comes through as a technology pioneer in this city where gleaming glass reflects the sky. On every corner you'll see people people with a mobile device in hand, gazing intently at the screen.
While Toronto seems to always be reaching to the future, Montreal celebrates it past like no other Canadian city. This suits its location in Quebec province, where the license plates all say, "Je me souviens" which means I remember.
Sure they have a few tall buildings in the city of saints, as well as a modern transportation and communication system. They're just not as flashy about it. Instead, for Montreal the tributes to the past add a layer of nostalgia missing in The 6ix.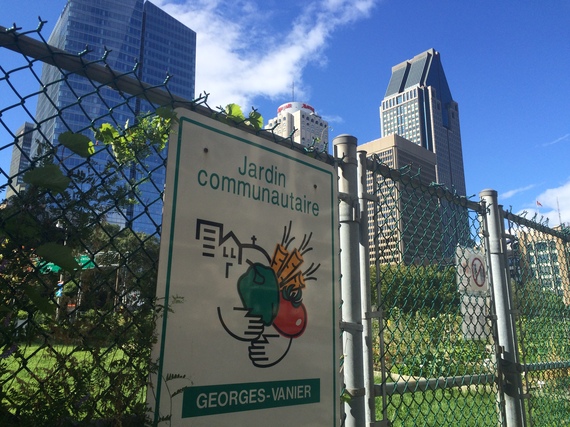 Canadians are among the most polite people we've ever encountered, and these cities are no exceptions.
In Montreal, "La ville au cent clochers" or the city of a hundred steeples, conversations are littered with "bon jour," "merci" and "excusez moi." That's because 65% of the population considers itself Francophone, or native French speakers.
But that shouldn't put you off visiting. Most everyone also speaks fluent English.
In fact, though the conversations begin in French they will almost always continue in the language you are most comfortable. (After all, it's the polite thing to do.)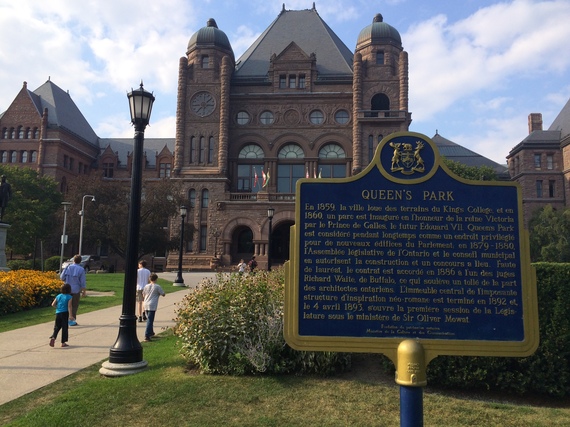 Conversely, conversations in Toronto might begin in English but can quickly switch to French, Korean or Hindi. As they say on the license plates, Ontario is "yours to discover." That goes for all nations, and many are represented in Queen City. What else would you expect from a modern international community?
Still, for any city the true test of of politeness happens on the road. And I can honestly say as a nation, Canada has the most civil drivers.
Motorists are so attentive, even my kids noticed how much easier it was to maneuver through traffic while we rode bikes through Montreal. Especially compared to our recent excursion in Albuquerque, N.M.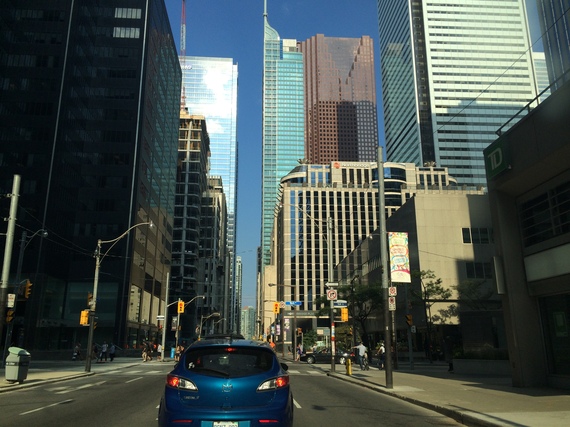 It seems the mindset is that we share the road, instead of "we own the road." There's by far less aggressive driver behavior, gesturing or honking on the highways.
In many ways this translates to other areas of life including bicycle paths, check-out cues and attraction lines. There was no pushing to get a better view at Montreal's Biodome or jostling at the market in Toronto despite the crowds.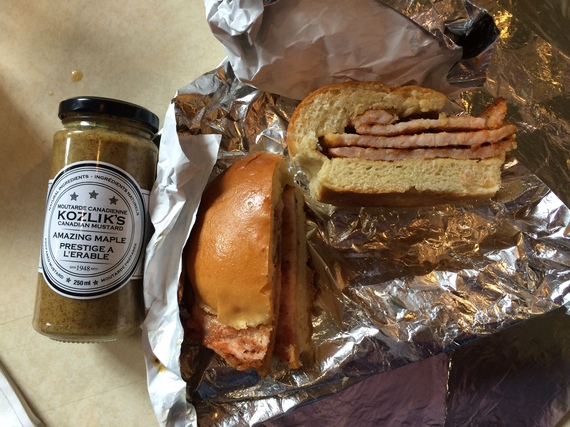 Speaking of markets, while Montreal's are all about the artfully displayed produce, emphasizing locally grown, seasonal fruits and vegetables, Toronto is all about the meats.
Don't believe us? Try a peameal ham sandwich from the Carousel Bakery - that's right I said the bakery. It's a generations old Toronto tradition. Peameal ham, also known as Canadian Bacon, is a specialized back cut of meat developed in Toronto during the 1860s by William Davies. It was so popular, some still refer to the city as "hogtown."
Throughout the market there's an abundance of cured meats and fresh fish as well as sellers of exotic fowl, pork, beef and cheese. Take your time and ask for samples and you will discover what makes each seller unique.
We found one seller that had more than 10 types of salami. The dried, cured meats were made in house, some with names like Diablo. Iden had to sample all of them.
Sure, Montreal and Toronto have their differences. That's what makes these two bustling cities so exciting to visit - especially if you're looking for a unique urban or culinary experience. But we think their impeccable manners and overall inclusiveness are the best reason to return.