Ben Murdock, a 30-year-old lobsterman and captain of the fishing vessel Arielle Hope, caught this lobster near Monhegan Island, Maine, last week.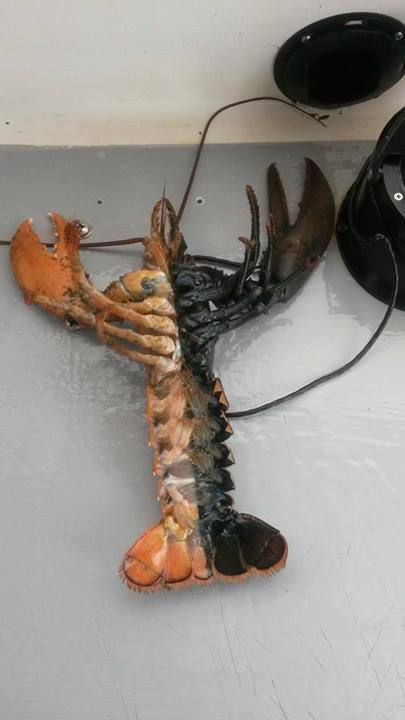 Murdock threw the two-toned female crustacean back because she was too short to keep legally, Kyle Murdock, Ben's little brother and lobster dealer, told HuffPost Weird.
"No matter how rare, a good lobsterman throws back an illegal lobster," Kyle, 25, said.
Diane Cowan, executive director of the Lobster Conservancy in Friendship, Maine, said it's hard to tell exactly how rare the lobster might be.
Last year, the Gulf of Maine Research Institute told the Bangor Daily News that only about one in 50 million lobsters are split-colored, but Cowan told HuffPost that number is "pure guesswork."
Plus, Murdock's catch isn't even totally split symmetrically. While from the bottom, Cowan said the lobster appeared to be a bilateral colormorph -- meaning it has two colors evenly split down the middle -- the coloring on the lobster's dorsal side is too blotchy to be considered truly bilateral.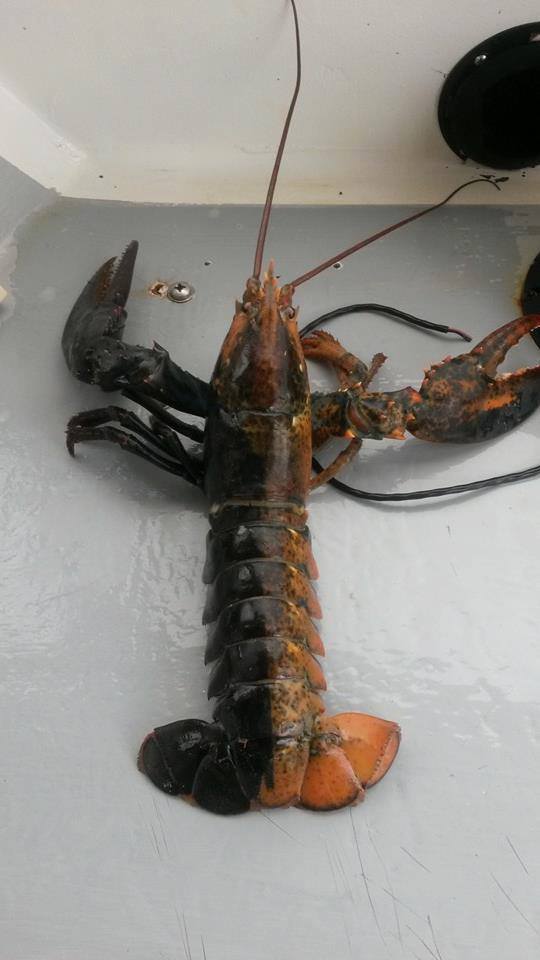 She said there's no special name for a lobster with this sort of pattern, but she called it "kind of a mosaic composite."
It's OK, lobster. We love you anyway.
Calling all HuffPost superfans!
Sign up for membership to become a founding member and help shape HuffPost's next chapter