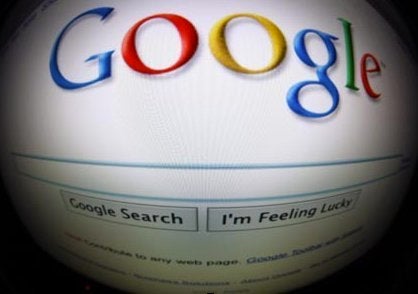 Two controversies currently in the news illustrate the need for a fundamentally new, technology-based approach to regulation that would both help the regulated industries and protect the public. I refer to it as Regulation 3.0 (3.0 because it would capitalize on the so-called "Internet of Things," a key component of the emerging Web 3.0).
The current controversy over mad cow disease is a reminder that the beef industry has fought a comprehensive system that would identify every animal. However, Dutch farmers eagerly use a new technology where every cow in the herd is identified by a small chip attached to their ears. The sensors in the chips are so sensitive that the farmers find out about illnesses or pregnancies before there are any visible signs, making it easier for them to maintain healthy herds. This system could easily be adapted to also report to regulators, in real-time, about any cases of mad cow.
Similarly, Regulation 3.0 might end the Keystone pipeline controversy.
The Internet of Things takes "dumb" things such as conventional pipeline valves and makes them "smart" by giving each of them an Internet Protocol address combined with wireless transmitting. Hundreds of thousands of low-power flow-measuring devices that could transmit data wirelessly and on a real-time basis, could easily be built into the pipeline, feeding constant data on the pipeline's operations.
It would be a win-win proposition: TransCanada would receive real-time information about pipeline flow that would allow it to continually adjust prices for gas, and would also get early warning about conditions along the pipeline that might require quick maintenance and/or a shutdown.
Used as a management tool, the so-called "structured" data such a system would yield would let TransCanada coordinate and integrate to an unprecedented degree not only their internal operations but also those of suppliers and customers, and to do so on the basis of real-time, not just historical information. All users who the company choose to include could have the same real-time data access and capitalize on worldwide, open standards for integrating it into their own operations, instead of the different proprietary reporting tools and languages companies now use that can't communicate with each other, limiting their usability.
This new approach would also make it much less costly and laborious for TransCanada to comply with than conventional regulations. Instead of having to laboriously fill out individual reports to individual agencies, the same structured data would automatically flow to every reporting form and every agency.
At the same time, federal and state regulators would no longer have to depend on information fed to them by the pipeline company. They would have direct, real-time access to the exact information the company gets.
Because of the extremely high potential for significant environmental damage if the pipeline were to rupture it would even be possible to design a fail-safe system where the same Internet of Things technologies would allow EPA to directly intervene and shut the pipeline itself if repeated warnings to the pipeline operators went unanswered. Such a system would be controversial, but given the high environmental stakes, it at least bears consideration.
It would also help public skepticism that the pipeline is operating properly. For years I counseled energy companies on a variety of environmental controversies, and always told the CEOs that they should assume legitimate, total skepticism by the public about their operations that couldn't be won over by flippant "trust me" proclamations. Instead, they should earn respect (if not trust) by giving the public and regulators unfiltered access to the same data they have: don't trust us, track us.
That real-time, unfiltered access would be possible with the Regulation 3.0 approach.
Looking beyond these two controversies, the 3.0 approach deserves serious attention for a range of regulations. For example, with any future variation on the TARP loans, using a system built on structured data would allow loans to be instantly reported since taxpayers' money is at stake. That would allow regulators to intervene more rapidly and giving the public confidence the funds are being used properly.
Conventional quarterly reports to regulators made sense when preparation of such reports was difficult and time-consuming. However, Internet of Things technologies make it possible for regulatory compliance to be almost automatic and part of doing daily business that can yield valuable information for the regulated businesses, as well as better protecting the public interest. It's time for Regulation 3.0 to replace outmoded written compliance mechanisms.