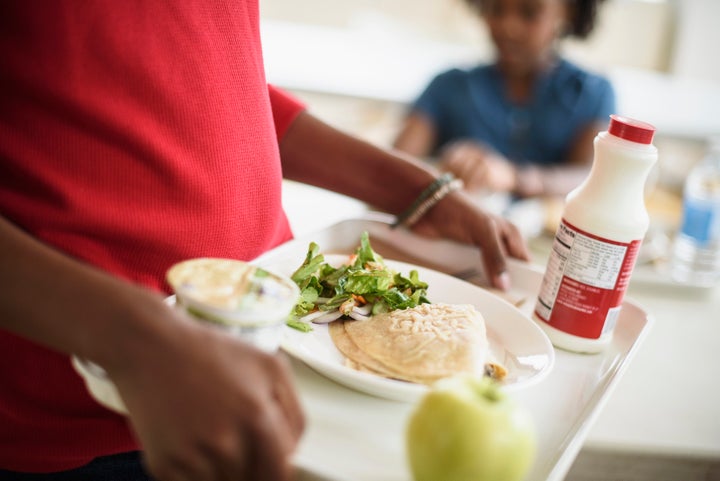 Two dads in Washington state have set out to erase school lunch debt for students across the state.
Lew and Medawar, both Washington state residents, were classmates at the University of Washington. When Medawar saw Lew's previous GoFundMe school lunch projects, he reached out asking to get involved with the campaign. Medawar helped launch the project's site called LunchDebt.org
Before extending his project to cover the entire state, Lew raised more than $98,000 for five school districts, wiping out overdue school lunch balances for thousands of students.
Learn more about Lew's initial efforts in the video below.
Currently, Lew and Medawar are asking for $650,000 on GoFundMe, which is an estimate of the total lunch debt in the state. The districts included are based off of a list from the state's Office of Superintendent of Public Instruction, and the schools are public and private schools that chose to participate in the National School Lunch Program.
Lew told HuffPost that he has not heard back from all the schools about their lunch debt information and that the duo will update the GoFundMe page to reflect a new total if needed. As of Tuesday afternoon, they have raised more than $14,000.
Lew told HuffPost he is confident that this campaign will help end both lunch debt and lunch shaming and advocated for what he calls "universal lunches" for all students.
"It would be the solution to end both lunch debt and lunch shaming," he said. "Public schools are already provided for children, so why not lunches?"