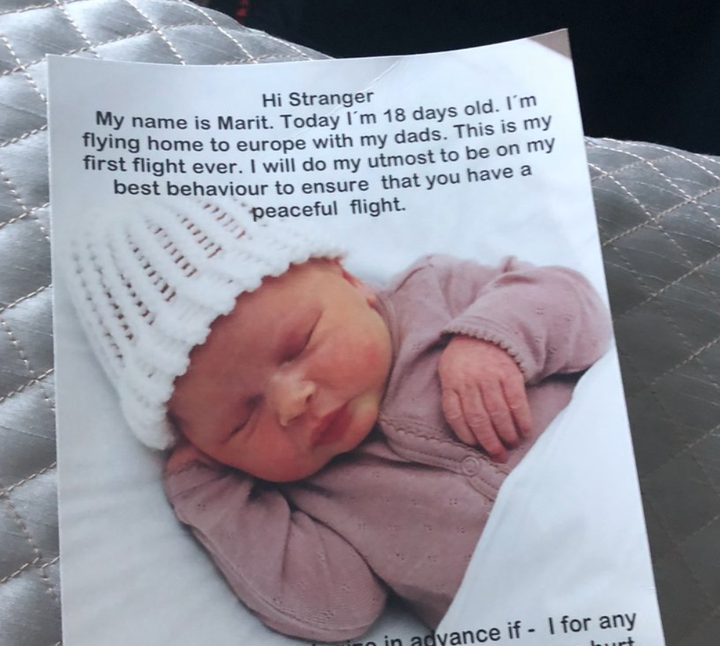 This isn't the first time this has happened, and it's probably not the last, but it is the first time musician Niall Horan (formerly of One Direction) has tweeted about new parents leaving an apology note on a long flight.
The singer tweeted out a note he found on his plane that two new dads left for passengers as they flew their new daughter home to Europe. "Good luck to both dads," Horan captioned the image.
The note, which is visible in Horan's tweet, says:
Hi Stranger

My name is Marit. I'm 18 days old. I'm flying home to europe with my dads. This is my first flight ever. I will do my utmost to be on my best behaviour to ensure you have a peaceful flight.

I would like to apologize in advance if – I for any reason loose my cool, my temper, my ears hurt or my tummy gets fussy. I think my dads are more nervous than I am so they made you this goodiebag.

Have a great flight.
The note was accompanied by the sweetest picture of the baby sleeping in a soft pink outfit and a white knitted hat.
Horan's tweet quickly went viral with over 100,000 likes and 24,000 retweets at the time of this story. And his fans loved the idea of a goody bag and the cute note.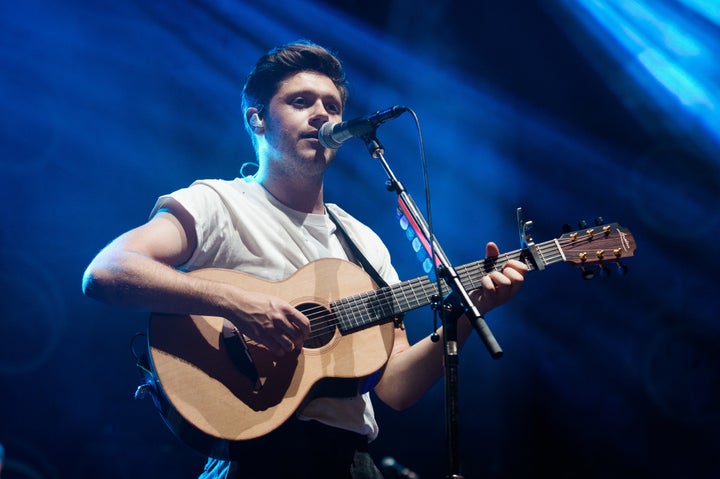 Other people — quite rightly — wanted to know what was in the goody bag.
If all this (minus the celebrity) sounds familiar, it's because these little handouts — usually filled with candy and a set of earplugs — have become a full-on viral trend. And, it's a really nice thing to do, but the practice leaves some parents feeling frustrated. As one mother of twin toddlers wrote on Mashable, there is now "the unrealistic expectation that the next time you board a plane and see someone holding a baby that person owes you a preemptive apology in the form of Tootsie Rolls."
She goes on to say parents shouldn't have to apologize for babies acting like babies. Maybe not, but it appears singer Niall Horan appreciated the gesture.
Read more from Yahoo Lifestyle: