The number of titles available on Amazon has increased at an unfathomable rate. For example, when I first published through McGraw-Hill in 2008, there were two million books on Amazon. Kindle wasn't a contender at the time, so this number represented paperback and hardcovers. Today, there are over 24 million paperbacks, over 8.5 million hardcovers, and almost 1.3 million Kindle titles. At the time of writing this post: in the last 30 days, 104,606 new Kindle titles were released. That's a lot of authors.
With the need to make their book stand out against tens of millions of others, an author needs every tool in their toolbox. So, image my surprise when many of them weren't taking advantage of two critical Facebook features.
I continued to be amazed by the number of times I went to a Facebook friend's "About" section on their timeline only to discover they didn't have their Facebook author fan page linked as their "Works At." Worse yet, many times it simply gave the generic term of "Writer at Author" and when clicked, it went through to a generic "Author" page.
I realized rather quickly that too any authors simply didn't know about the Facebook feature that allows them to link their fan page as their "Works At" on their personal profile. When I posted both on my timeline and in one of my writing groups asking if authors knew about this option, the responses in the comments confirmed that many of my friends and fellow writers hadn't known about this option, and they quickly went and added it.
Michelle Miles, a romance author of well over a dozen novels and two new releases on the horizon, was one of those authors who took the tip to heart and quickly updated her "Works At" to lead her friends to her fan page. Miles is the perfect example of the point I was making. She has nearly 3,000 personal Facebook friends and just over 800 Likes on her author fan page (rather than the other way around). Now that her "Works At" reads "Michelle Miles, Romance Author," rather than "Author," the expectation is to drive those few thousand friends who haven't already Liked her fan page over to her page as new Likes.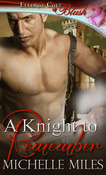 I'm focusing on authors here because they are the ones I interact with the most on Facebook. However, any self-employed individual who has a Facebook fan page should consider doing this.
It's easy to update the "Works At" section. Simply follow these steps to update your profile:
•In the "About" section, click on Edit
•In the box that says, "Where have you worked?" start typing the name of your fan page.
•Click on it when it pops up as an option.
•Be sure to also remove any titles that click through to a generic page.
Cover Photos



While we are on the subject of fan pages, I should point out that one of the features Michelle Miles was already taking advantage of was optimizing her cover photo. While Miles has over a dozen books in publication, her fan page's cover photo strictly features her Realm of Honor series. Had she used more, let alone all 15 book covers, she would have overwhelmed visitors with visual overload. Reducing it to the Realm of Honor series attracts readers to that series who will likely go on to find and read her other books as well.
For best results, your cover photo should be sized at 851 pixels wide and 315 pixels tall. Any smaller and the image will be stretched. Any larger and part of the image will be hidden. Your cover photo essentially works as a billboard for your books (or service/product). As a professional author, your cover photo should be professional in design and branding.



Author and public speaker, Valerie Ramsey, utilizes her cover photo with images of her book cover and two of her modeling images with a few keywords laid in to describe her. In this cover photo, her brand is represented and visitors instantly establish a feel for who she is when they visit her fan page.


All photographers should be utilizing both of these Facebook features as well. One example is my own Heather Hummel Photography fan page, which has this image as my cover photo. The four images used in the cover photo showcase a sample of my work that is represented by Agora Gallery in New York City. I intentionally chose four images that shows both the diversity of my subjects as well as the continuity.
These are two simple features that should be used by every author, public, speaker, photographer, and anyone else with a business they are promoting. If you aren't sure how to create a cover photo and have a limited budget, go on www.Fiverr.com and hire someone. It's not that difficult with the right tools, and as an author, you already have the graphics -- your book cover and author photo.
Related
Popular in the Community