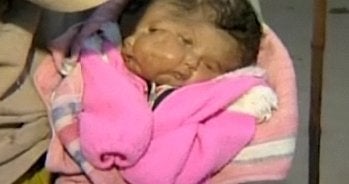 A BABY born with two faces is doing well one month on from her birth.
Tot Lali was born in a northern Indian village with two noses, two pairs of lips and two pairs of eyes - but only two ears.
Hundreds of pilgrims have visited Lali, worshipped as the reincarnation of a Hindu goddess, and her impoverished parents to touch her feet out of respect and receive blessings.
The baby has caused a sensation in the dusty village of Saini, 25 miles from New Delhi.
Watch video of the baby here.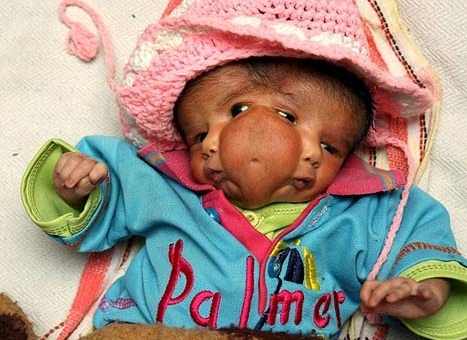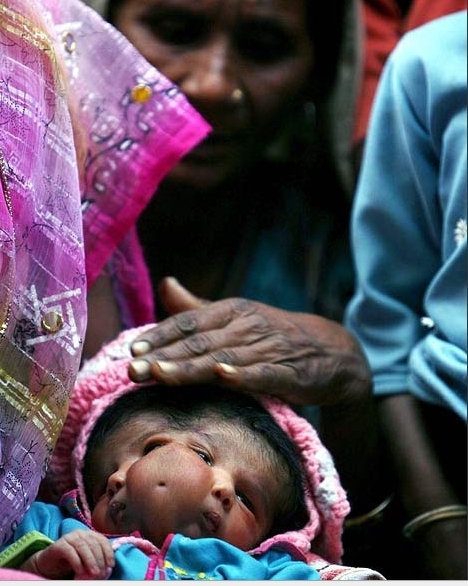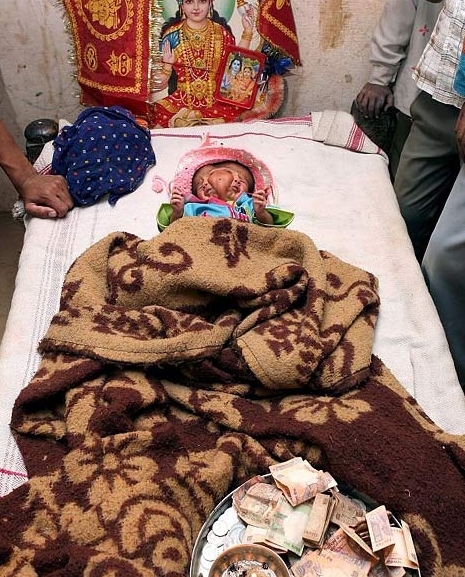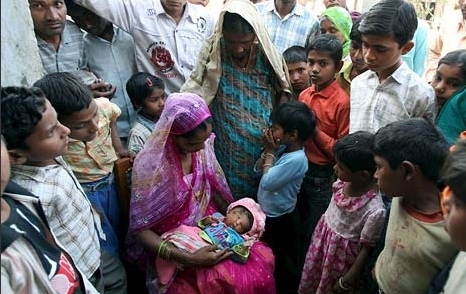 Popular in the Community