At 6:11 a.m. on 6/11, Deucy was born. Aside from her perfectly timed birth date, what makes this feline so special is her unusual facial characteristic: Deucy has four eyes, two noses and two mouths.
The two-faced kitten made her debut this week in Amity, Ore. After the birth, pet owner Stephanie Durkee took the rare kitty to her local veterinarian, who determined that, despite Deucy's facial abnormality, her organs are intact and in good condition, local news outlet NWCN reports.
Since the odd facial characteristic is often coupled with other abnormalities, two-faced cats do not tend to survive for very long. However, that's not to say that Janus cats can't defy the odds. In 2011, two-headed cat Frankelouie was inducted into the Guinness Book of World Records when he turned 12, the longest a Janus cat is known to have lived.
Given Deucy's good health conditions, Durkee is optimistic that the special kitty will live a long life.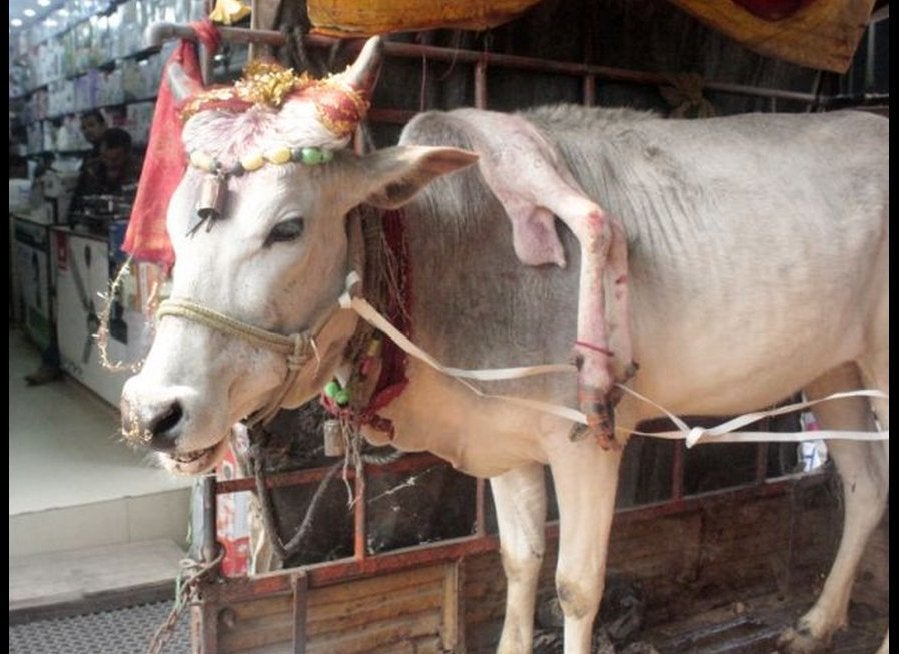 Two-headed animals and other bizarre creatures
Popular in the Community