At a women's business owners cocktail networking event a few weeks ago I met the Swatee Surve, CEO of LiteSprite an app company that creates games to help people improve their health. Their first app, Sinasprite, featuring a cute fox that users help become a Zen master, is available on iOS and for Android, and the company is looking for beta testers.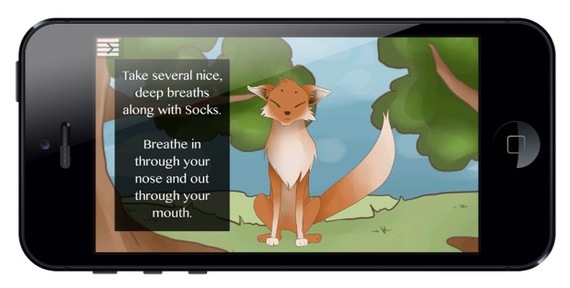 Surve sat down with me to answer questions about herself, her company, and Sinasprite. She said that she has spent her career developing technologies to improve people's health, and "the single most important factor in improving health is individual motivation. Games motivate people very well. Sinasprite is a new and fun way to learn a variety of proven techniques to manage stress, anxiety, and depression."
Sinasprite helps users develop healthy coping skills to deal with stress, and users, such as those at Madigan Army Medical Center, which has partnered with LiteSprite for a pilot study, "are seeing improvements in their anxiety, depression, and coping skills," according to Surve.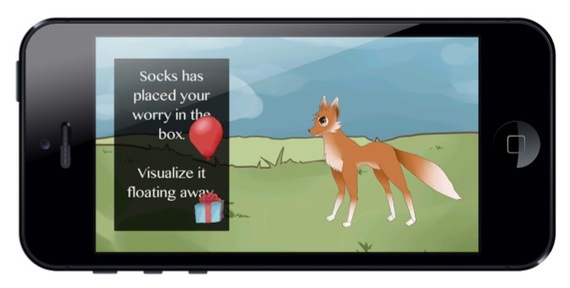 Any English speaker who is age 18 or older who is interested in being a beta tester of Sinasprite, can have free access to the six-week pilot program and on-demand self-help tool, and they will receive a progress report at the end of the study. The time commitment involved is a 15-minute pre-screening questionnaire, a 10-minute screen questionnaire after week six, and a 10-minute after week twelve, and whatever time users want to spend on the game each day. Click here to enter your e-mail address to begin the download.
A second health app that also came to my attention during this networking event is called BabyNoggin by Qizda. CEO Dr. Jin Lee, an Oxford-trained child neuropsychologist and expectant mom, has been working in health care-related industries for her whole career, and she saw a need to translate "world renowned clinical and developmental science research into simple step-by-step instructions to deliver the 4 Ps of Medicine directly into the hands of parents," according to Qidza's website http://www.qidza.com/#!our-vision/vno1m. The four P's are predictive, personalized, preemptive, and participatory.
Lee said that they created this app to be "an activity you can do with your baby for fun but that includes health screening. Using the app is quality time you can spend with your baby that provides analytics, helps you gather behavioral data, and provides early screening, detection, and prevention, while looking at the baby within ranges of appropriate development." BabyNoggin offers parents peace of mind.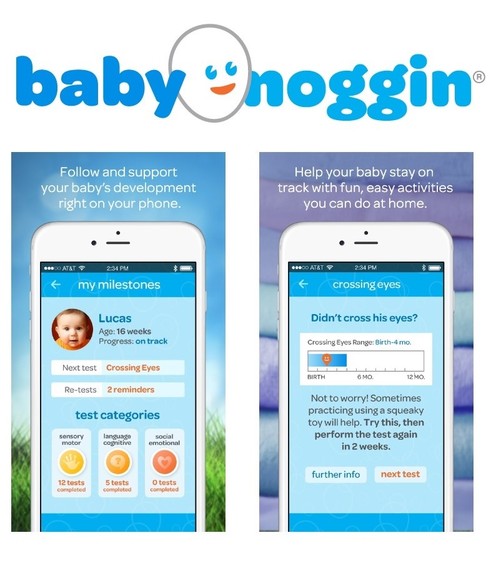 BabyNoggin currently is available only for iOS. Qizda wants early users (parents with children under the age of two) to help them perfect the product by gathering their feedback. Lee said after this initial phase (their product has been out for five weeks and has had over 1000 users so far, Lee said), they plan to develop Android versions of the all BabyNoggin and versions of ToddlerNoggin and ChildrenNoggin for parents of older aged kids.
If you use an iPhone or iPad and have a child under the age of 2 and would like to participate in the BabyNoggin pilot, you can download the app at here.
(This blogger has no connection, material or financial, with either of the aforementioned companies or apps.)