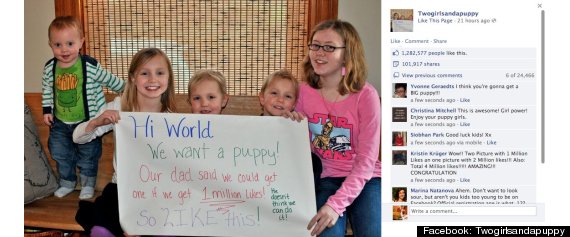 The poster reads: "Hi World. We want a puppy! Our dad said we could get one if we get 1 million likes! He doesn't think we can do it! So LIKE this!"
The girls posted the picture, and within seven hours, they had gotten their wish. The page had gone viral, a hundred or so likes turning into hundreds of thousands, and by the morning after the post went live, the girls had their million likes -- and the promised puppy.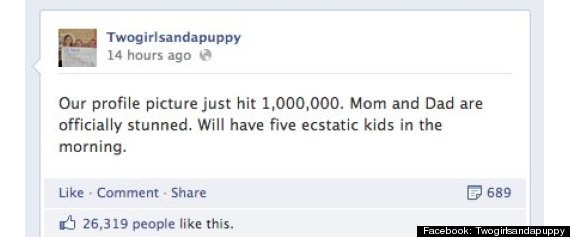 Of course, Internet fame comes with a price. The girl's father had to post pleas on the "Two Girls And A Puppy" page asking commenters to keep their language civil. "These are real kids and they will want to read your comments and see who posted on the wall overnight ... Please don't write rude things for my children to read."
The family also had to assure suspicious commenters that they are indeed a "real family."
The guerilla marketing enthusiast's blog Creative Guerilla Marketing was one of the first to report the phenomenon, and speculated on a couple of reasons as to why the page might be going viral: it included "simple messaging and call to action" and it promoted a "good cause."
Related
Before You Go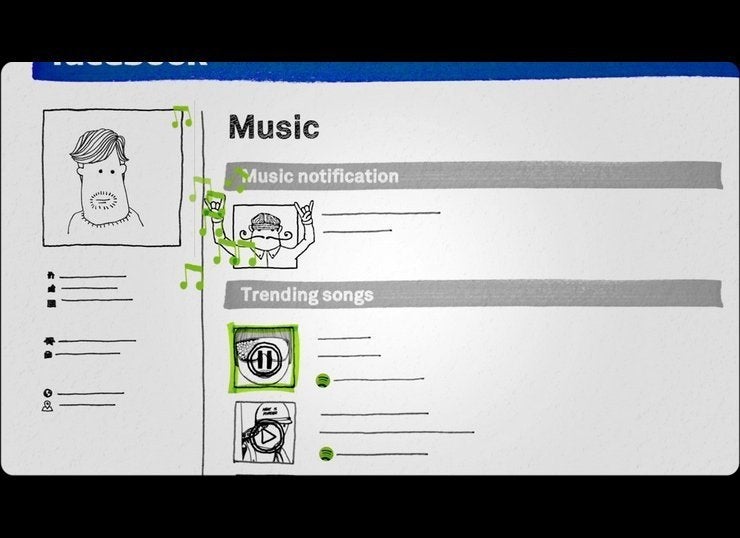 7 Ways You Might Be Oversharing On Facebook
Popular in the Community