A two-headed pig has been born in China.
This little piggy -- one of 10 in a litter -- was born with polycephaly, a rare condition in which an extra, conjoined head is formed when a fertilized egg fails to divide successfully.
"When it tries to suckle the milk, it hesitates about which mouth to suckle the nipples," farmer Du Gensheng said, according to the Daily Mail. "Sometimes one mouth wants to suck this nipple, while the other mouth tries another nipple, and then both failed." The pig was born in Nanchang, capital of eastern China's Jiangxi Province. It's not the first polycephalic pig to be born in China this year. Another pig with two heads was born April 10th in a village in Jiujiang.
Although China a leading producer and consumer of pork, it's pig stock is of poor quality. Enter British hogs, whose semen will hopefully help produce a fitter, healthier, more productive breed of the other white meat.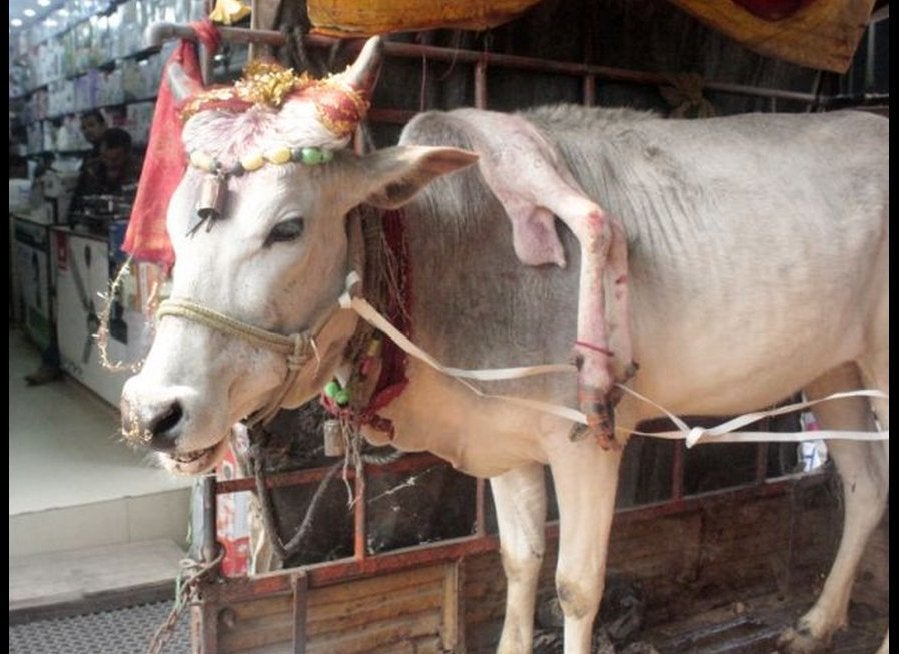 Two-headed animals and other bizarre creatures
Popular in the Community