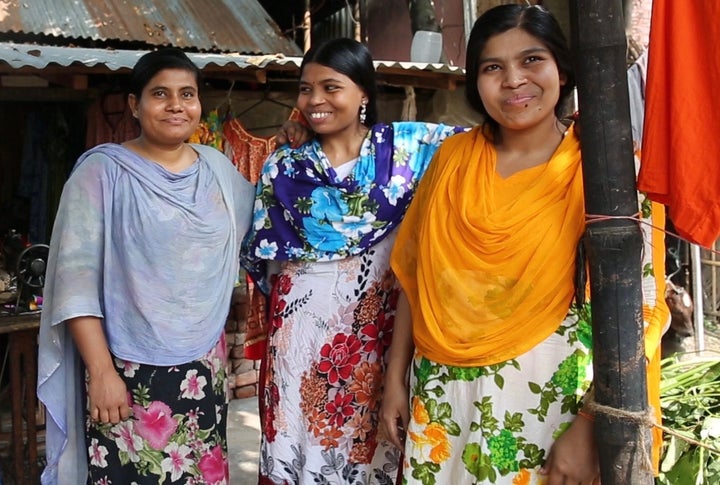 By Samira L. Syed and Ashfaque Zaman
Walking down the street in Dhaka, Bangladesh, one can hear the chatter of school children, honking rickshaws, and, if one listens closely, the whir of sewing machines adeptly operated by two remarkable women. Shormila and Shipra are sisters, both hearing impaired, both with a story to tell.
There are 16 million people with disabilities in Bangladesh, many of whom have not been given an opportunity to develop their talents. Shormila and Shipra prove what is possible when they are given a chance.
Shormila is shy and became deaf when she was eight years old.
"My father struck me very hard one day," Shormila said. "I developed a high fever and lost my ability to hear." Her parents couldn't afford treatment.
Shormila found it increasingly difficult to cope with every day tasks. "We live on a busy road and I stopped going to school because I was scared of speeding cars when I tried to cross," Shormila said.
Shormila stopped going to school in the fifth grade.
Before the accident, she had been outgoing, but quickly began to withdraw. She eventually became mute. It took years of support from her sisters for her to muster a few words. She is still dependent on her sisters when it comes to speaking with outsiders.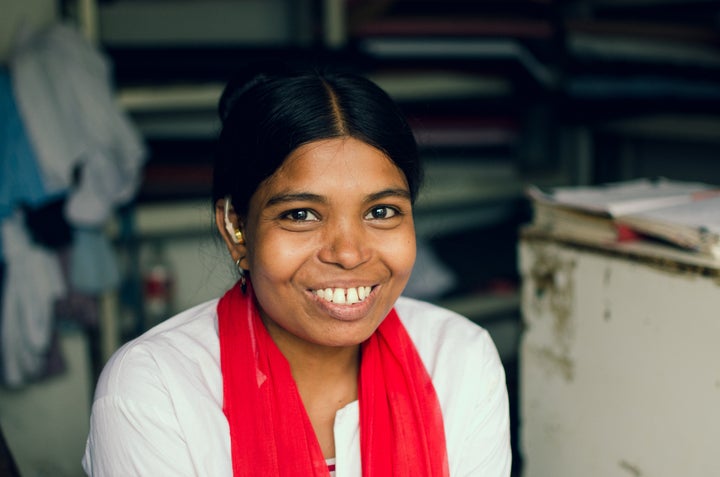 Shipra, the younger of the two sisters, lost her hearing as a result of typhoid fever.
"While sick, my mother would put mustard oil and garlic in my ear before going to sleep, but this home remedy actually ruptured my eardrum," Shipra said. She became deaf in her right ear.
As the most studious member of the family, Shipra found it difficult to concentrate in her classes. Her teacher was also not equipped to teach a child with disabilities. Shipra eventually dropped out in eighth grade. Only about 30 percent of children with disabilities complete primary school in Bangladesh according to UNESCO.
"We live on the edge of the town. Trucks from outside the city are constantly coming in. It took me time to get used to the bustle, but I was determined to go out by myself," Shipra said. "Just because I dropped out of school did not mean that I would stop doing everyday tasks."
Shipra soon realised that society was not sensitive to the needs of people with disabilities. People would shun her, which made accessing basic services extremely difficult.
Mohammad Abu Bakar has been a tailor for 27 years. His classroom does not have any chalkboards or tables. Instead, colorful thread and bright fabric is everywhere. He is particularly proud of a sturdy pair of scissors that he inherited from his uncle.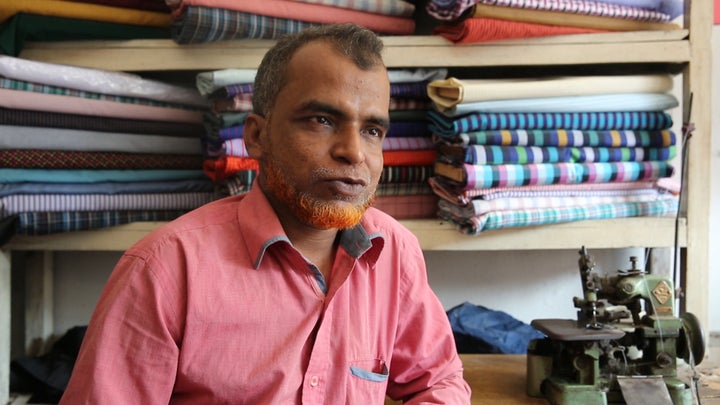 "He gave them to me after he retired," Abu Bakar said. "He was passing on the legacy and trade that he had taught me."
Abu Bakar runs a small shop in the Demra district of Dhaka. He developed his skill by working in other shops before he saved up enough to buy his own space.
"My thriving business would not have existed if my uncle had not taught me this trade," he said.
This influential mentorship from his uncle inspired him to become a master trainer for BRAC's skills development program. His shop is only a 10-minute rickshaw ride from Lipa, their sister, and Shormila's house. He taught both the sisters for six months as part of the program. Abu Bakar's shop is located in a central part of the market place, so the girls quickly learned how to interact with customers.
"I was more than happy to teach the girls," he said. "I wanted Shormila to understand that she has just as much potential as anyone else."
At first, he had a tough time teaching Shormila. "I spent a week or two pondering on how I would teach her. I soon realised that sign language would work," he said. He created different signs for stitching, pleating, and folding.
Abu Bakar became a mentor for the two sisters. He knows that he has a short time to teach the trade, but nothing makes him happier than seeing them graduate after the six-month program ends. He knows they will move on to bigger ventures, just like he did.
"Lipa and Shormila still come to visit me. They tell me that I'm going to have to do the same when they finally set up their own shop, just like mine," he said.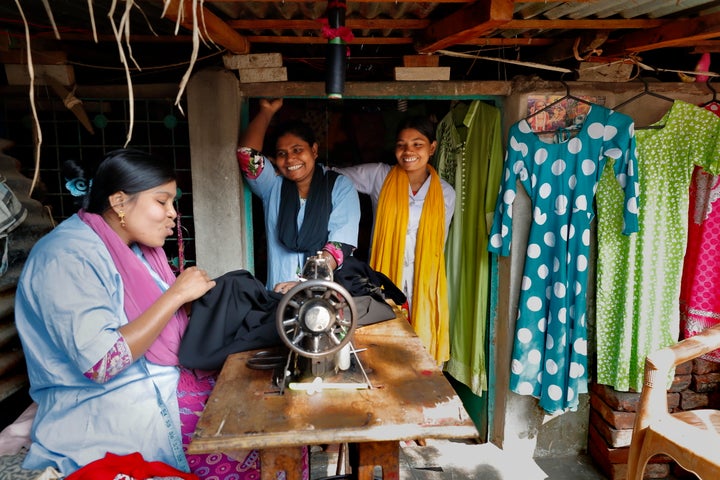 Formalising the informal sector
Approximately one in ten people live with a disability in Bangladesh. Stigma and discrimination restricts them from fully participating in society and gaining employment.
According to the International Labour Organization, 80 percent of people living with disabilities in developing countries are unemployed. Even if a person with a disability does get a job, they often end up in an unregulated industry, which can be hazardous and exploitive.
The training is designed for youth who have dropped out of school. Young people who face discrimination, including people with disabilities including orphans, the children of sex workers, and transgender youth, make up eleven percent of the graduates. Ninety-five percent of graduates are employed after the program ends.
The training program pairs students with a master craftsperson like Abu Bakar. Apprentices receive hands-on training and classes for six months.
A study by the ILO reveals that exclusion of persons with disabilities from the labor market globally results in an estimated loss of GDP of up to 7 percent.
"Bangladeshi employers who have hired people with disabilities speak highly of their performance, loyalty, productivity, retention, regularity in attendance and overall workplace performance," said the President of the Bangladesh Employers Federation, Salahuddin Khan.
The biggest challenge is not in preparing people with disabilities for the job market, but in finding trainers and employers who are willing to invest in them.
Popular in the Community