In a world filled filled with one jewelry designer after another, how are we suppose to sift through all the Forever21 and discover the next Dannijo? Well, here are two designers that will surely make you stop a girl on the street to find out: "Where'd you get that amazing bling?"
Even Portlandia pokes fun at the over-saturated jewelry market with their satirical jingle "She's Making Jewelry Now." Well, these designers are actually making jewelry that you want to be seen wearing and -- shocker -- it won't leave you broke on the street with nothing but a giant cocktail ring.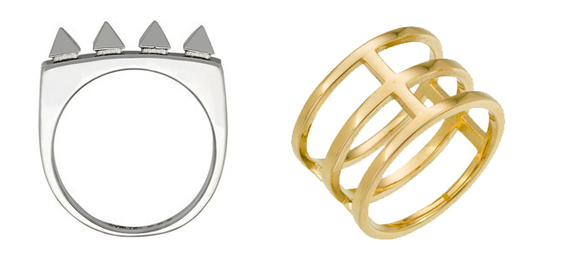 If you haven't heard of Svelte Metals already, then you sure will soon. Their essentials create an easy go-to for any morning fashion decisions. What goes with your crazy print? -- Svelte. What matches with literally everything in your wardrobe? -- Yes, Svelte again.
Their rings and bracelets are thoughtfully designed by Meghan Kanodia, and they are inspired by nature and architecture. Most importantly, you can have your spikes and wear them too -- all without snagging that new blouse. These flush designs look cool and still allow your fingers to function normally. There are no restrictions, just chic jewelry that you secretly want to steal from your friend. But hey, stealing is not cool so get your own here at Svelte Metals.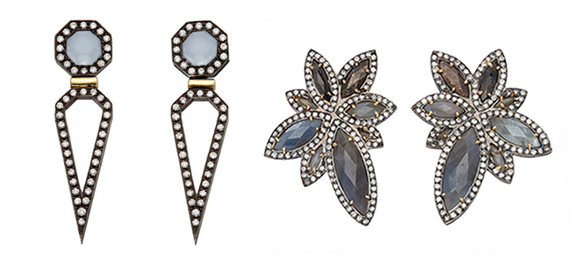 Okay, so maybe I lied just a bit before when I said these designers won't leave you broke. But, with the holidays coming up, I couldn't resist including this splurge. Let's make something clear about Sorellina -- they actually use real metal and stones. This is not the overpriced costume jewelry that lured you in from the Opening Ceremony windows. These groovy gems are worth saving up for, and will be a timeless essential for years to come. Created by sisters Nicole & Kim Carosella, Sorellina jewelry is for a modern day woman who is not afraid to show off her bling. Now the only hard part is deciding which item to add to your wish-list.
Related