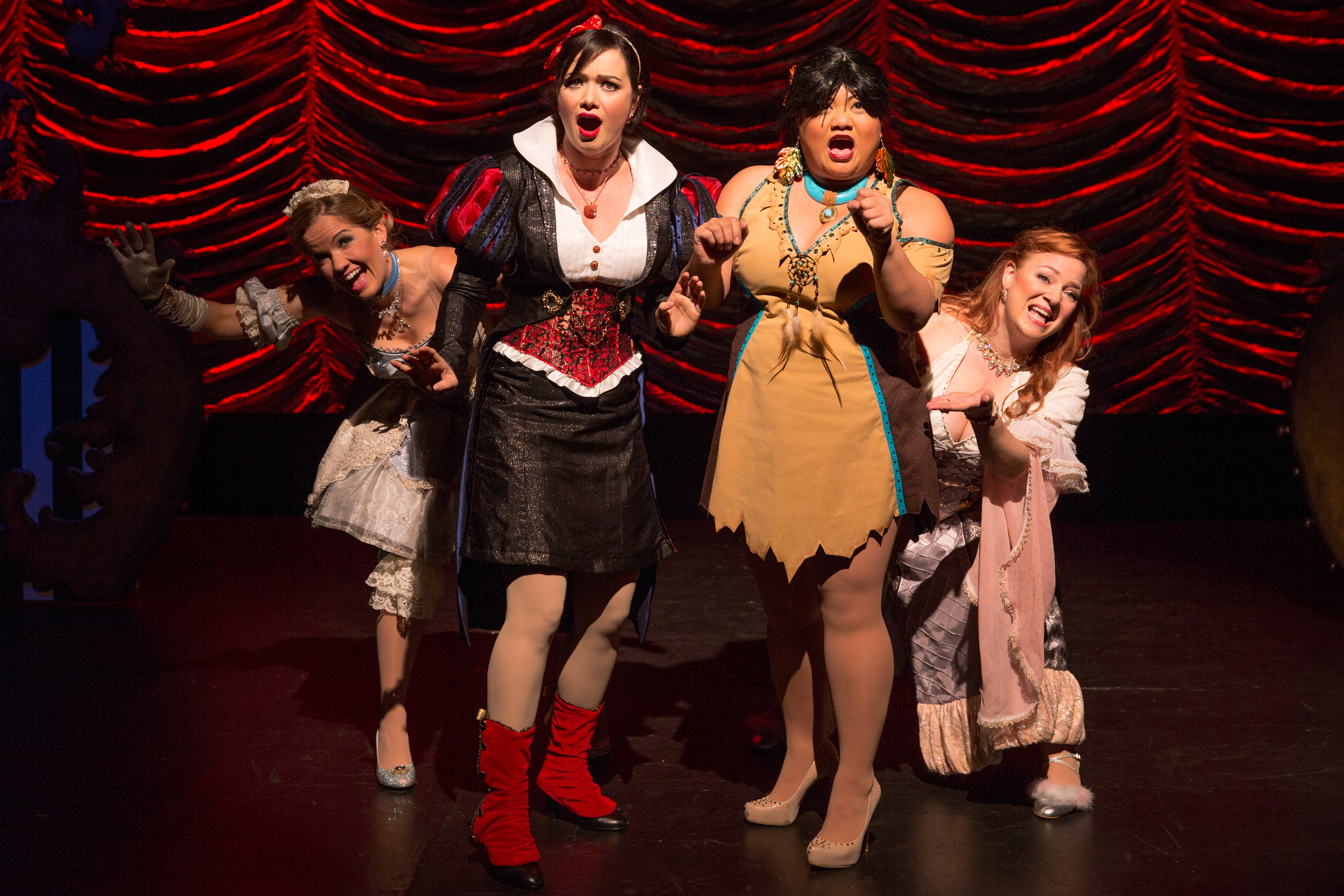 The team behind the Off-Broadway musical Disenchanted! seems to be having the time of their lives. I was lucky to sit down with Dennis T. Giacino (Book, Music, Lyrics) and Fiely A. Matias (Director) to talk about the ride.

Gregory G. Allen: I'm a huge fan of this show, but tell readers in a nutshell what this 'fairy tale' is?

Fiely A. Matias: I think I'd describe it as a brassy, ballsy, hilarious, not-so-damsel-in-distress collection of musical stories.

Dennis T. Giacino: Y'see - our princesses refuse to sit around and wait for their prince to come to save the day. They're strong and have no problem flipping fairy tales on their head and telling new, twisted stories while taking a lovingly poke at the Mouse House.

Matias: And it features all the original fairy tale princesses who've decided to take a good ol' 'Norma Rae' stand against the way they're portrayed in today's pop culture.

Allen: How did this all come about?

Giacino: I used to be a history teacher who, over the years, spent a ton of time teaching about the Jamestown settlement and Pocahontas; a rough-and-tumble 10-year-old Powhatan tomboy. When the Disney movie came out, and Pocahontas was suddenly 20-something and wearing deer-pelt lingerie, and had all that flowing hair and make-up and leaves following her everywhere, all I could think was, "I wonder what the real Pocahontas would think of her sexed-up Hollywood self?" And a song was born.
Matias: We call Dennis 'The Princess Whisperer' because all the princesses from the fairy tales started talking in his ear about how their stories had been altered just to sell movie tickets and plush dolls to the masses.


Giacino: Pretty soon, I had an entire evening of song and comedy: the take-charge princess, the gay princess, the princess of color (and that color isn't frog-green, by the way!), the zaftig princess, etc. I wanted to create relatable role models that put forth the idea that self-acceptance is the key to living happily ever after.
Allen: How long have the two of you been collaborating?

Matias: We've been creating together for over 20 years now! We ran a small theater company together in Corvallis, Oregon and it was becoming more and more expensive to pay royalties for name shows by Simon, Sondheim, and Schwartz.

Giacino: The three 'S's!

Matias: So, I asked Dennis if he could write a show.

Giacino: I remember you coming to me and saying, "Write me a one-man show." So, I did. It was jam-packed with original music and a comedy script. And that show took us all over the world - suddenly, we were not just actors and theater owners, we were writers and directors!

Allen: Many people think a show just magically appears in New York. Can you share the history/journey for this one?

Giacino: You mean shows don't just magically appear in NYC? I kid.

Matias: Well, actually, we started here in NYC. We had a collection of Disenchanted! songs and we wanted to see an audience's reaction to them. So, we rented a room at Pearl Studios and put up a workshop show. So, coming back to NYC, kind of brings us full circle.

Giacino: Ah, the Circle of Life.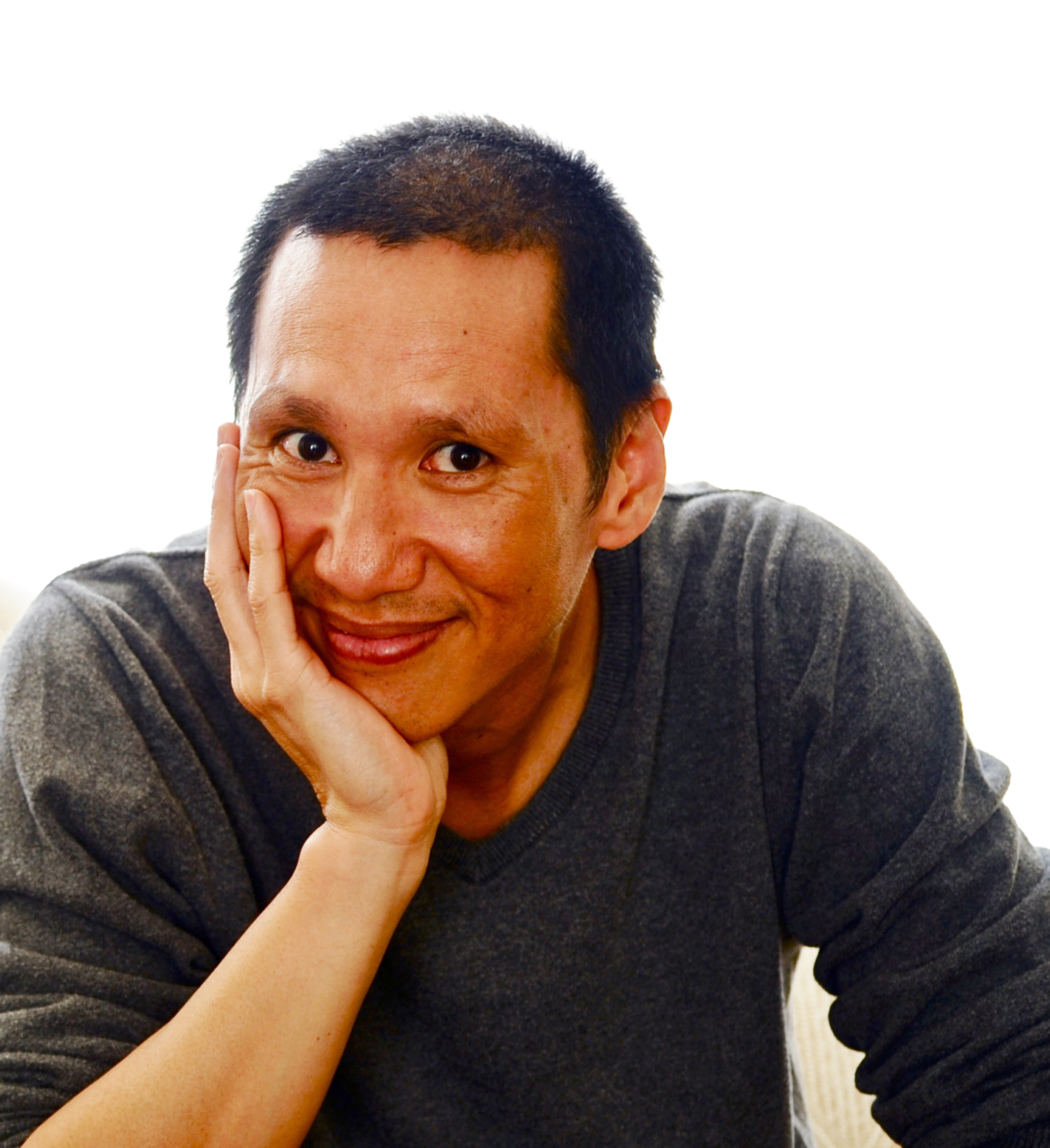 Matias: Right?! Well, after our NYC workshop, I had Dennis enter the show into the NJ Playwrights Contest - and we won!

Giacino: Next stop was the Orlando Fringe. That was 2011. We played to sold out houses in the 340-seat Margeson Theatre and received rave reviews and awards. That's when Don Frantz, one of our current Off-Broadway producers, caught the show.

Matias: Since 2011 we've workshopped the show around the country.

Giacino: Then producer Jon Pollard came onboard - the producer of I Love You, You're Perfect, Now Change that ran 12 years at the Westside Theatre!

Matias: There's that Circle of Life again!

Giacino: In total, this overnight Off-Broadway sensation took 8 years to magically appear at the Westside Theatre. Whew!

Allen: I was so thrilled when I heard the show was getting an open-ended run - but I'm sure my excitement pales in comparison to yours. Can you describe that feeling?
Giacino: It's surreal. For 20 years you toil away, hoping that you're making a difference with your work. And then you get a chance to try it out on a small NYC stage. And then that run sells out and suddenly, you're in a famous Off-Broadway house that has featured the talents of Eve Ensler, Nora Ephron, Joe DiPietro, Kander and Ebb...

Matias: And we're so happy to share this with all those folks who've followed and have been with us all these years. It's very rewarding!
Giacino: My mom, all the people that loved and supported us over 20 years - I was just happy that they'd all finally see some exciting pay-off to their belief in us! So many people got this show to NYC. It didn't just take a village - it took a kingdom!
Allen: Any surprises from audience reactions to this show?

Giacino: Initially, I was taken with how this show appeals to women and men, young and not-so-young, straight and gay, of all backgrounds. This idea of standing up to 'the man' is universal!

Allen: Fiely, do you have a favorite moment along the way on the journey?

Matias: I feel that every woman who has stepped into one of the roles around the country has added something to this Off-Broadway show. Seeing those women watch the show here in NYC and suddenly realize that they've had a hand in this success - it's really a favorite, special moment for us.

Allen: That question that creative people always hate...what's next for the two of you?

Giacino: Rest assured, our next project will have that same snarky, original voice you hear in Disenchanted! - a point of view that loves to skewer pop culture. Hint: We like B-movies!
Matias: Y'know ... Pam Grier, prison camps, towns near nuclear fallout sites, and biker gangs! It's like Tarantino, the musical!

Giacino: And 3D glasses! Lots of 3D glasses! What's up next for us is cray ... and fun! But first, we have a kingdom to build! Princesses unite!
Performances for Disenchanted! begin March 19th at Westside Theatre, 43rd Street & 9th Avenue, New York NY.
Show Photo by Matthew Murphy
Dennis T. Giacino & Fiely A. Matias Photos provided by production team
REAL LIFE. REAL NEWS. REAL VOICES.
Help us tell more of the stories that matter from voices that too often remain unheard.