Rachael Ray might have a way to make 30 Minute Meals, but no one has that kind of time to cook, so we've devised a miraculous way to make legitimately kickass meals in no more than two minutes and nine seconds, then put on some cool number graphics that will make you think of Jack Bauer.
Our first recipe -- for mussels with jalapeno-mint butter -- comes from Paul Reilly of the fantastic beast + bottle in Denver. Here's what you'll need:
INGREDIENTS
1/2 lb mussels
1T shallot
1 1/2 t garlic
1 jalapeño, sliced in rings
1/3c white wine
2T butter
2T chopped mint
juice of 1/2 lime
1t salt
2T oil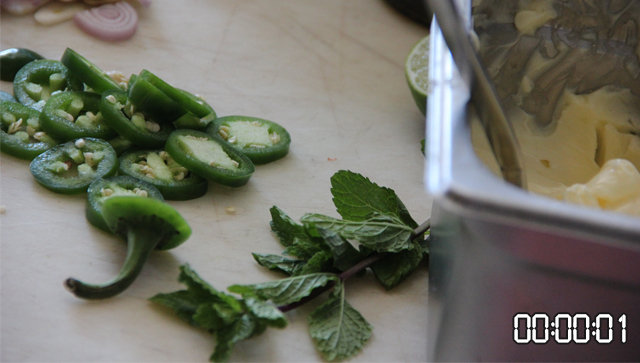 Prep quickly by chopping up the jalapeno/ garlic/ shallot, and then sweat those suckers in oil. It's like a Russian bathhouse for your vegetables.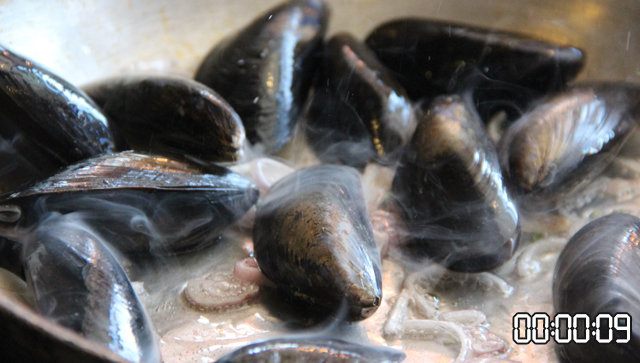 Add mussels. To add muscles, do 50 squats a day.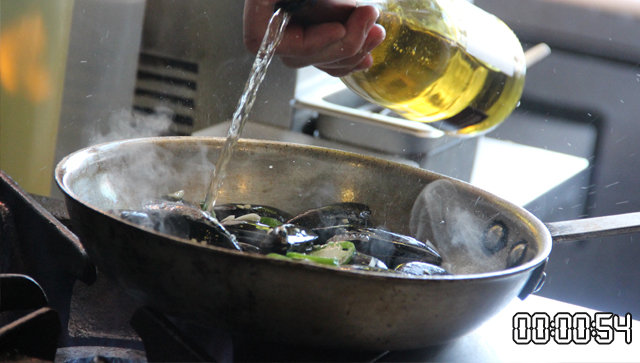 Deglaze with wine. That's fancy terminology for "add wine and let it cook". Don't be afraid of fire.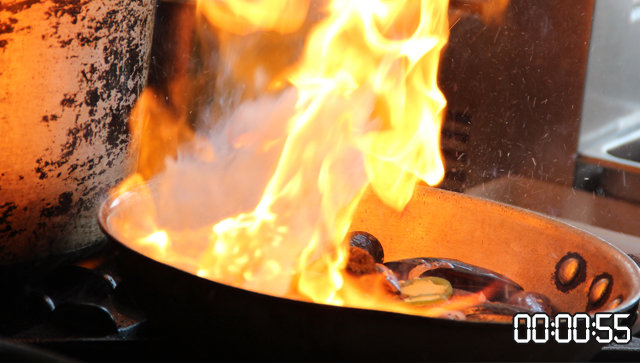 There's nothing to be afraid of in this photo. Seriously, we asked the chef and he said it's cool to have this much fire when you're making it at home. The mussels will start to open now.