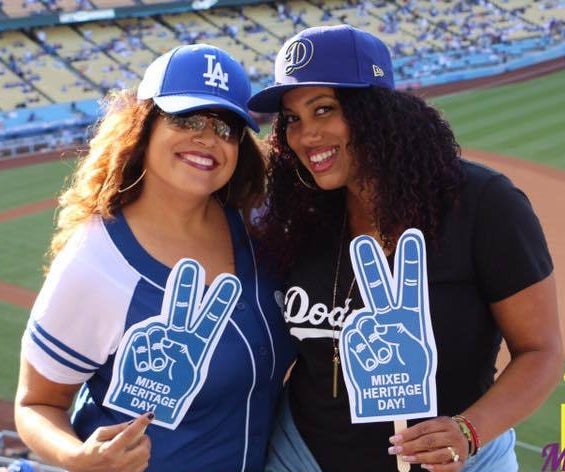 What happens when two multicultural mamas want their children to see accurate representations of their cultural reality whether it's in books, on tv, as dolls/toys on fashion runways or even in sports?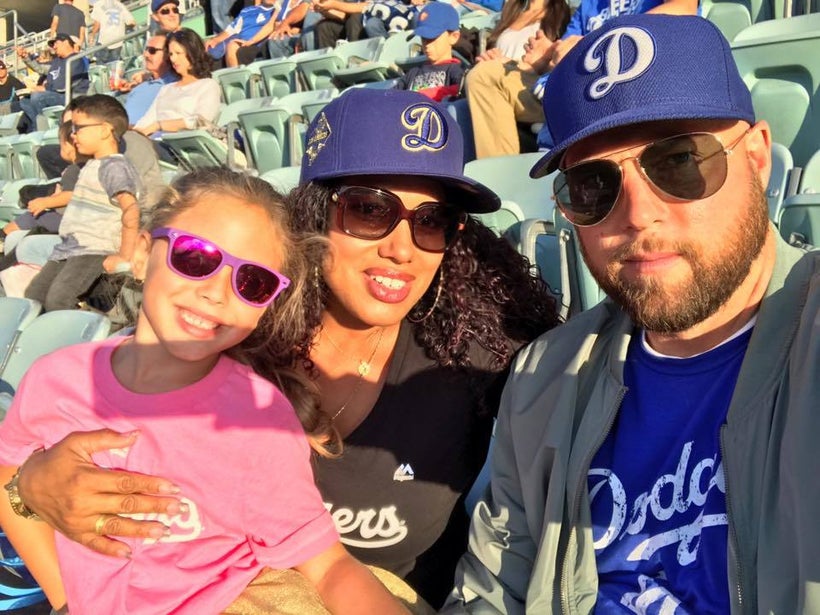 "Growing up, there were no events such as "Mixed Heritage Day". As a multi-ethnic woman (African-American, Native-American, Caucasian) and mother to a multiracial child, I feel it is important that we collaborate in creating a space where this new generation of multiracial children have literature, film, events and tools to help them in celebrating their own heritage; a heritage unique from being identified solely as any one background, but instead by any of the many ethnic and racial backgrounds that make up the multiracial community, then and today" Delia Douglas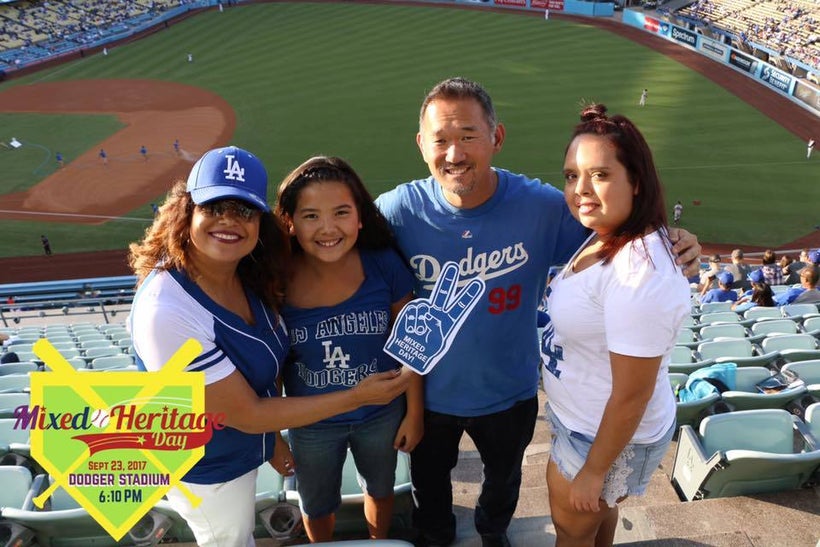 So the two multiculti moms got together to create a group called the MultiCulti Corner (MCC) that puts on events around Los Angeles introducing children to the rich heritage and diverse community that surrounds Los Angeles.
"There are many ethnic enclaves that our children can learn about with the goal of learning about one another. We wanted our children to get to know the different cultures we share the world with. Here in LA, you don't need a passport, you just need to live with intention. Being intentional about teaching your children about others is important to us" says Smith-Kang.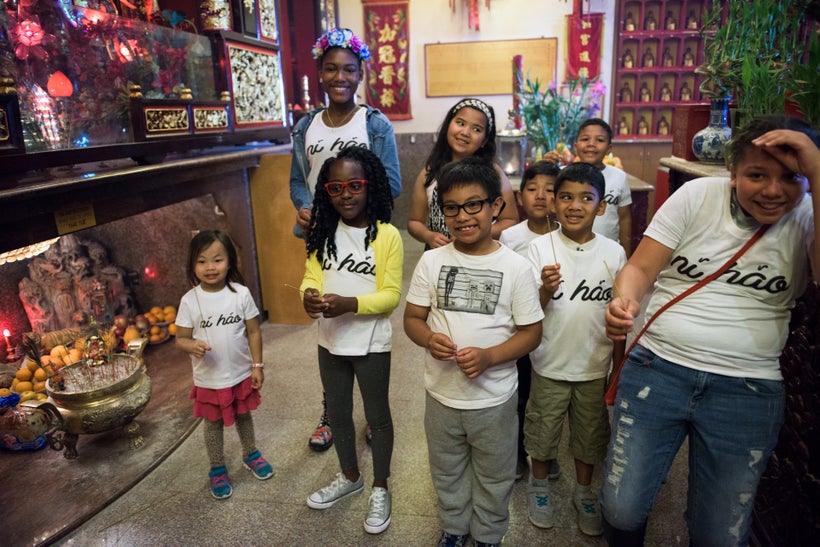 The multiracial community is one of the fastest-growing populations yet is still often underrepresented. The moms share how important it is for their children (and children like their children) to see themselves on TV, in books, with dolls and everywhere, really. The moms believe in "if they can see it, they can be it" so they are constantly seeking out opportunities to create events or work with brands in order to make that happen.
In their work, they realized that there needed to be more opportunities to connect with individuals and families who have similar needs and interests.They created a day called Mixed Heritage Day (MHD) as an answer to the need. MHD is an annual event that celebrates those that identify as mixed ancestry, are in interracial relationships or are transracially adopted.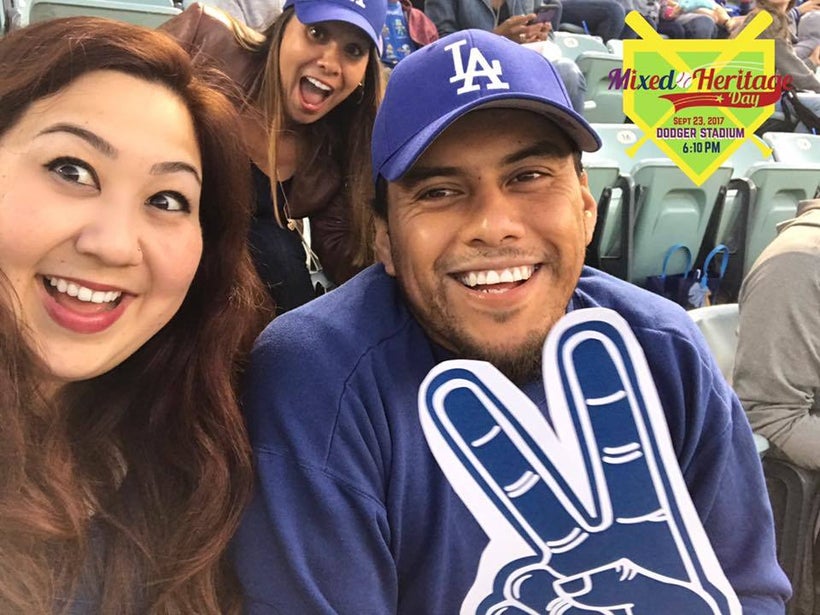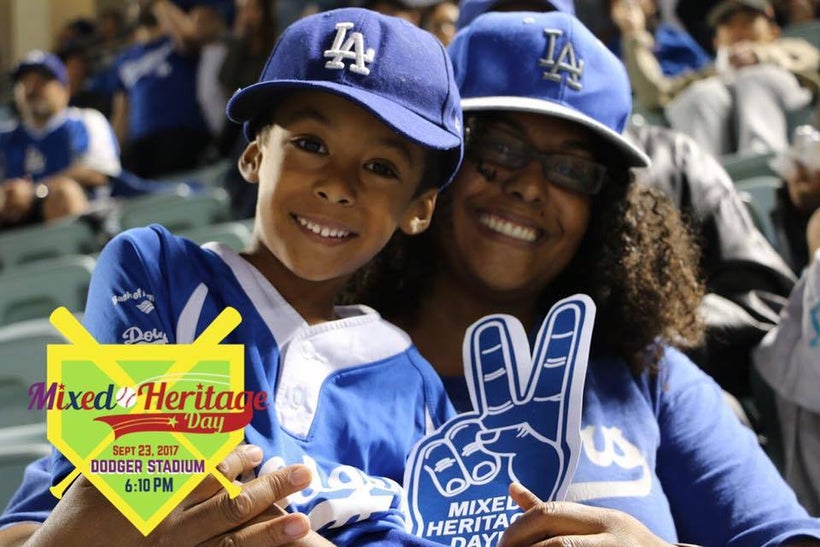 For the 2nd year in a row, Delia Douglas and Sonia Smith-Kang, have co-hosted the event along with the LA Dodgers at Dodger Stadium. The idea of starting this event began while Smith-Kang and her family were at a Dodger game on a day celebrating "Filipino Heritage." Her young son made an observation and asked "what about us? Is there a day here at Dodger Stadium for mixed kids?"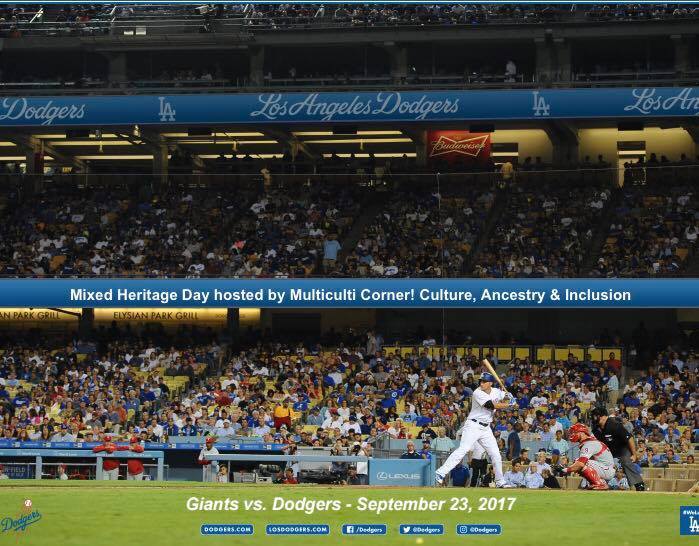 The two moms worked with the LA Dodgers to get the 1st annual Mixed Heritage Day in the books.
To date, the event has brought in hundreds of multicultural attendees of all ages.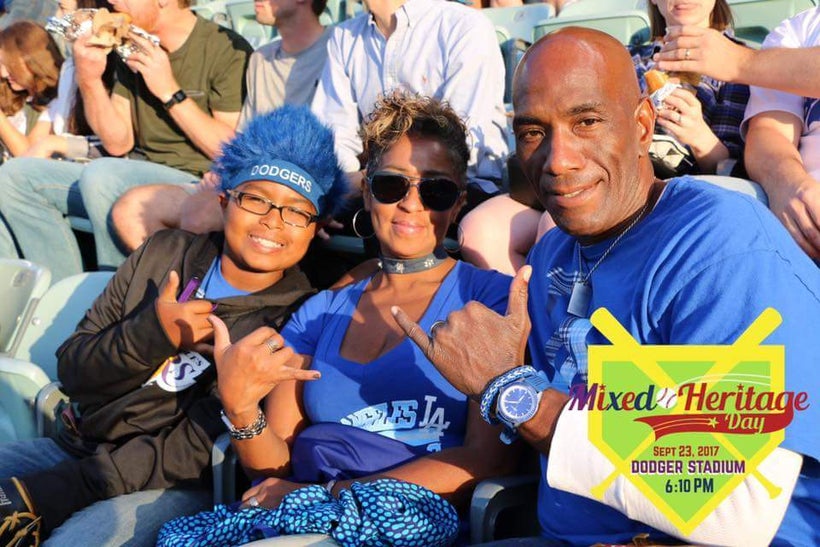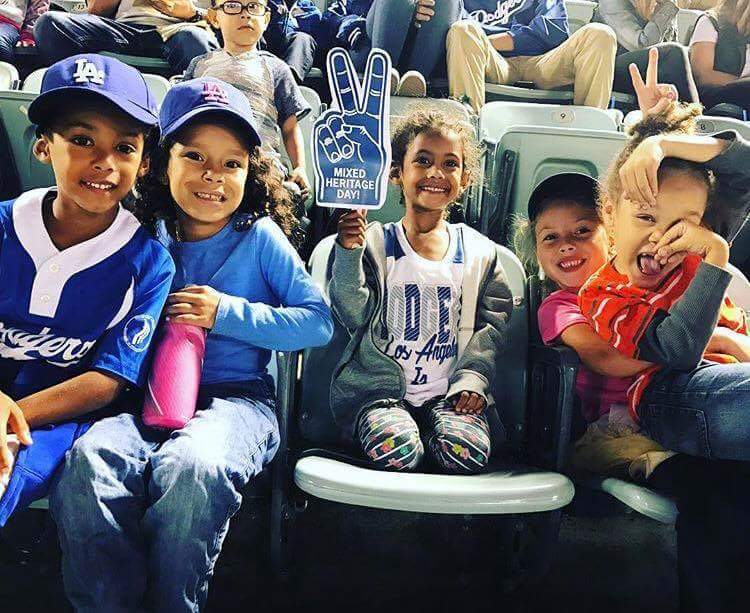 Celebrities, industry execs, bloggers and influencers from around LA attend the event to lend their support.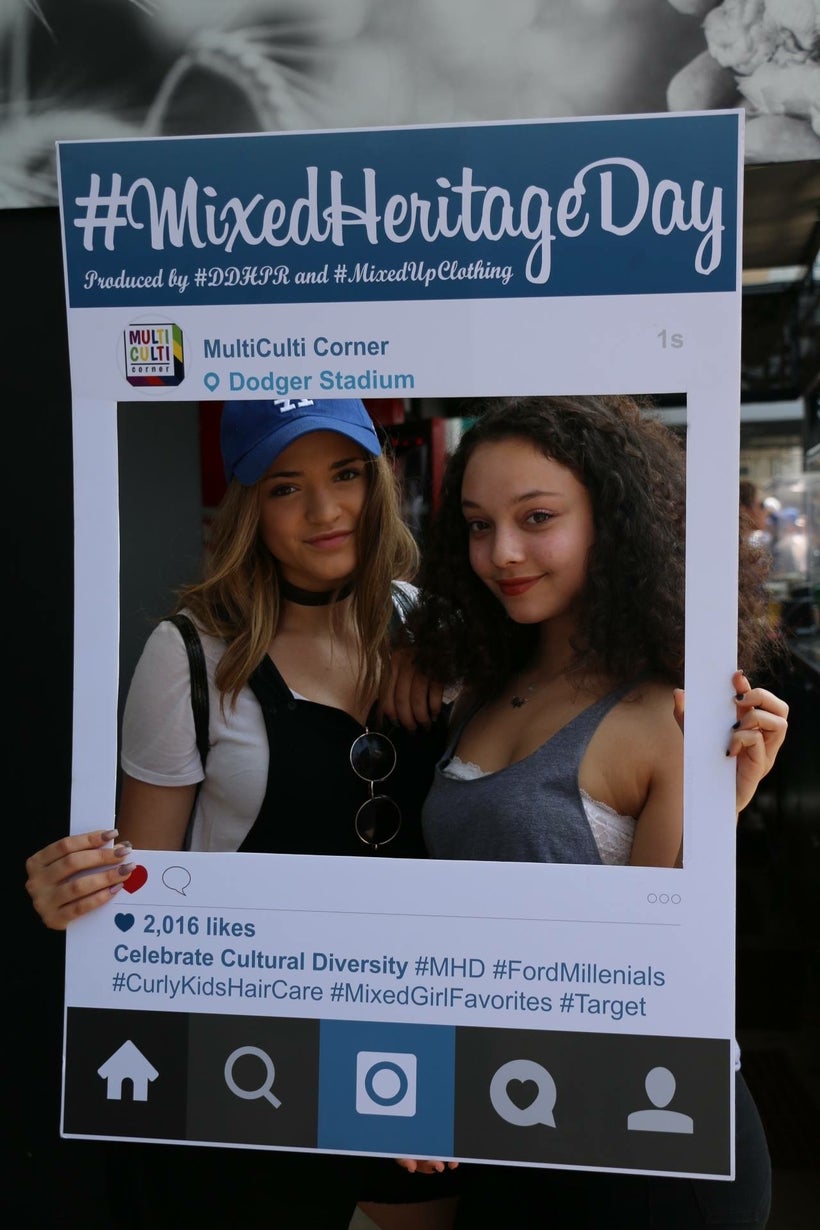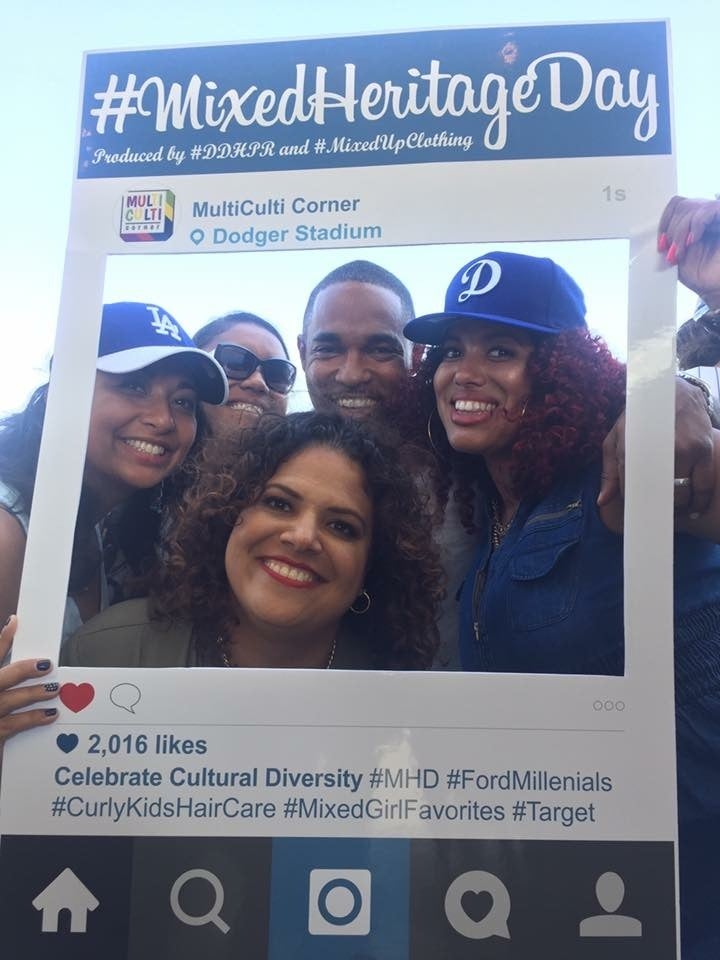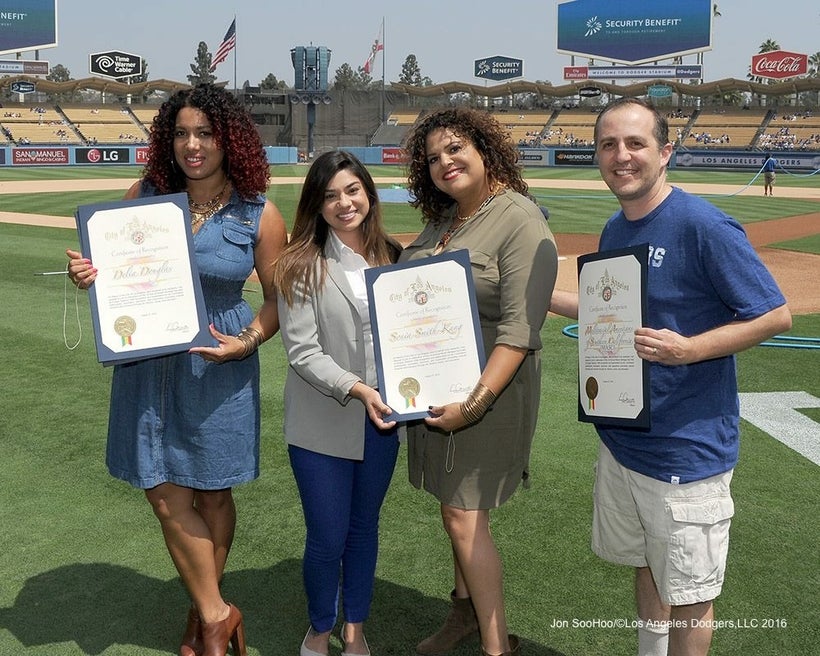 The event is always a good time but organizing it takes plenty of hard work and dedication from these moms who are also solo entrepreneurs. As small business owners and founders of DDHPR and Mixed Up Clothing (both sponsors of MHD), Delia and Sonia know the importance of getting the right sponsors, partners, team and volunteers together to put on a successful event.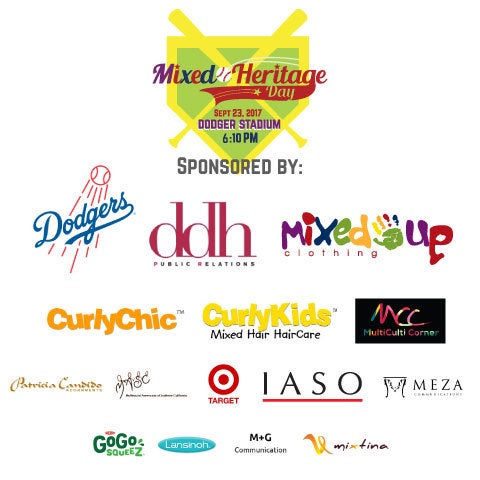 "With the help of a stellar team, we founded and established "Mixed Heritage Day" at Dodger Stadium, a day of friendship, community, culture, charity, and celebration. It was incredible to look around and see so many people of different ethnicities, cultures, hair textures, skin tones, and faiths." Delia Douglas
Founded in 2001, IASO is a prestige brand of Korean skincare products.
Curly Kids & Curly Chic are Mixed Hair-Hair Care Products. Moisturizing, conditioning and styling products developed specifically for curly, wavy, frizzy, kinky and coily hair types and textures.
Patricia Candido of Positive Adornments designed and donated bracelets exclusively for Mixed Heritage Day.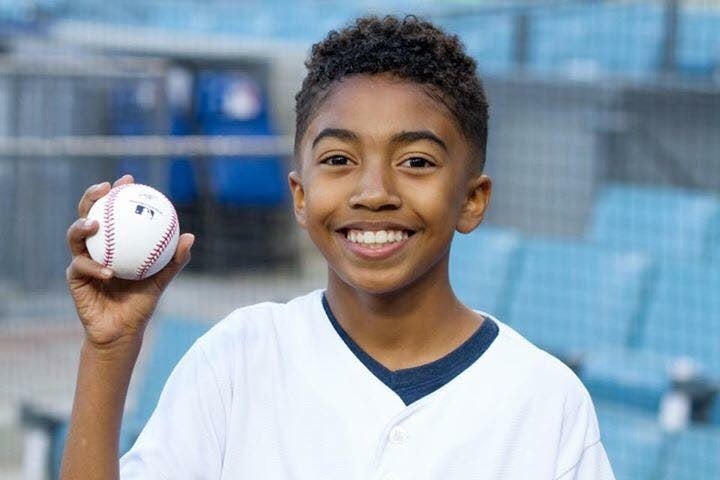 This year, Delia and Sonia were ecstatic to hear that ABC's Black'ish star, Miles Brown, was a supporter of the event.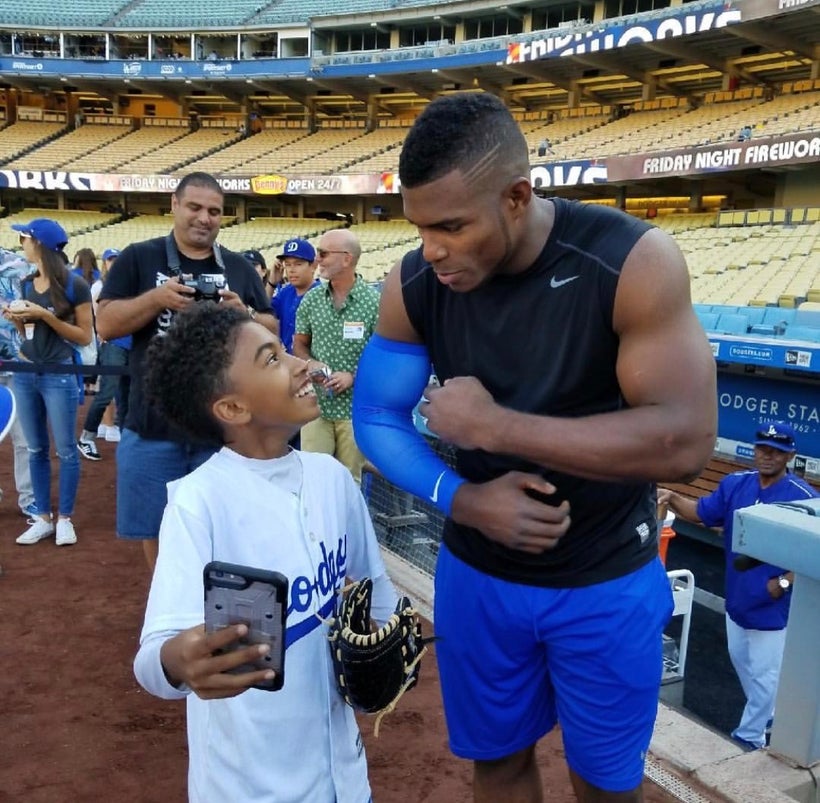 When their well-connected friend, Cecilia Mota (founder of Soy Cecilia Mota and daughter of famed Dodger, Manny Mota) heard about the event, she was instrumental in getting the MHD organizers in touch with her brother, Andy. Andy happens to be an agent for numerous MLB players and one of his clients is none other than Dodger outfielder, Yasiel Puig.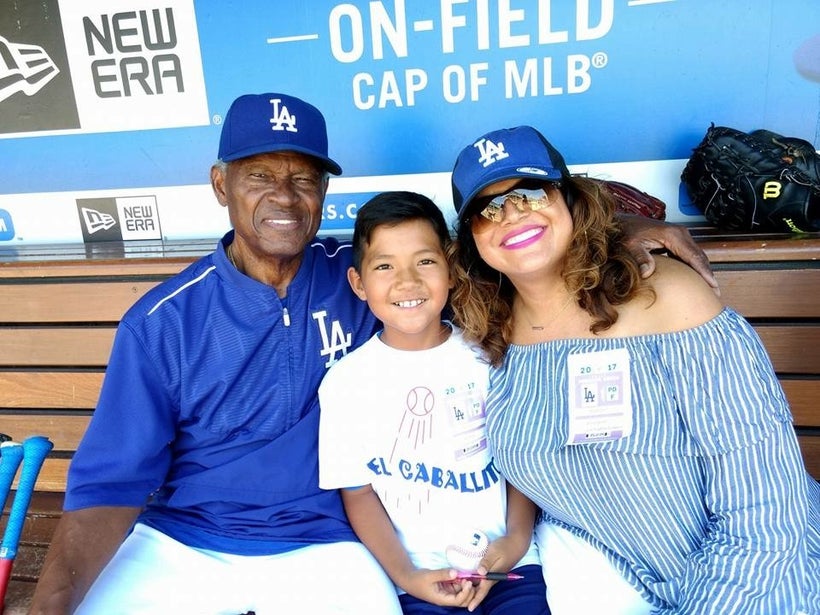 Although Mixed Heritage Day was set for September 23, 2017, Sonia and Miles were treated to an exclusive event prior to the big day.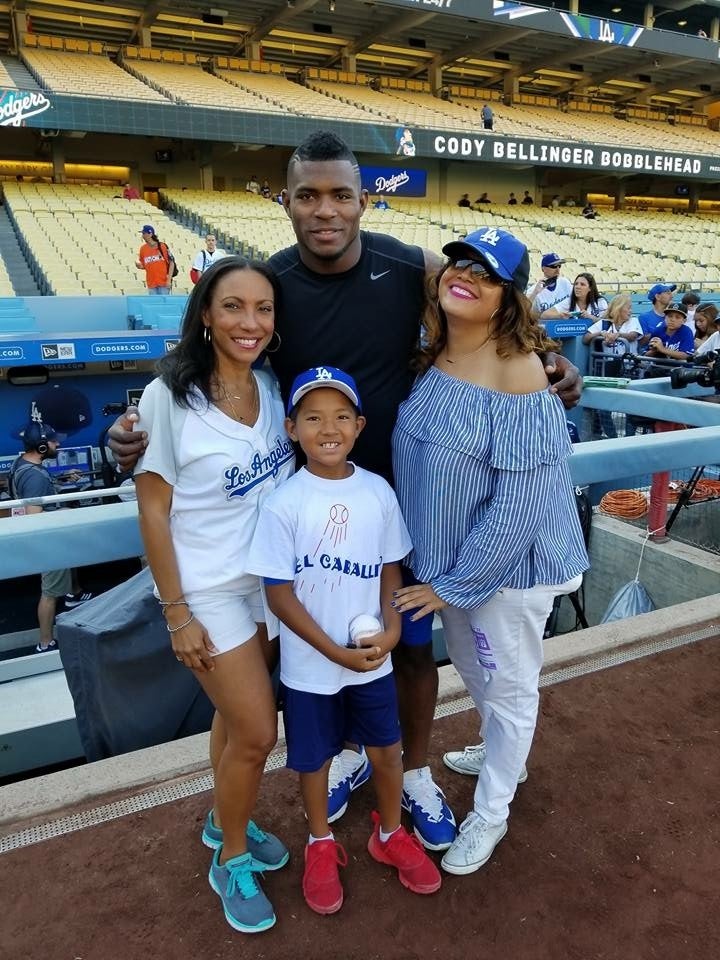 On September 12 they were able to meet LA Dodger outfielder, the Wild Horse himself, Yasiel Puig, who invited Miles out to practice with him on the field at Dodger Stadium.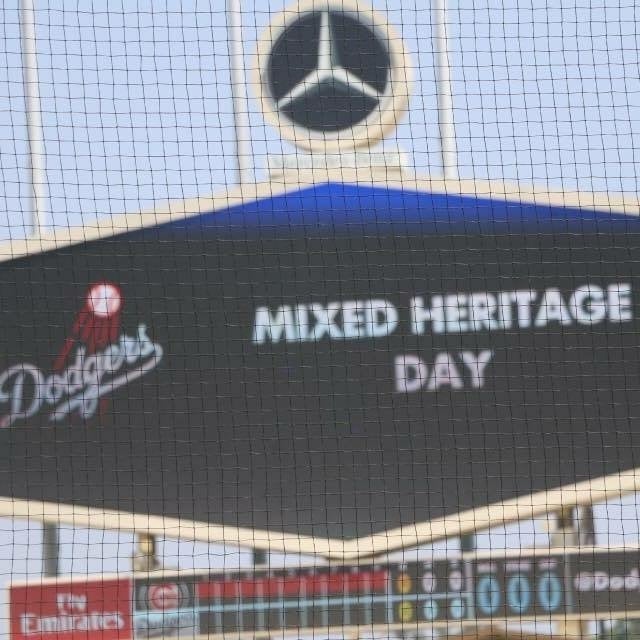 The big day finally arrived and everyone was treated to lovely gifts from sponsors.
The Jumbotron greeted the Mixed Heritage Day guests and everyone settled in to cheer on Miles as he threw out the ceremonial first pitch.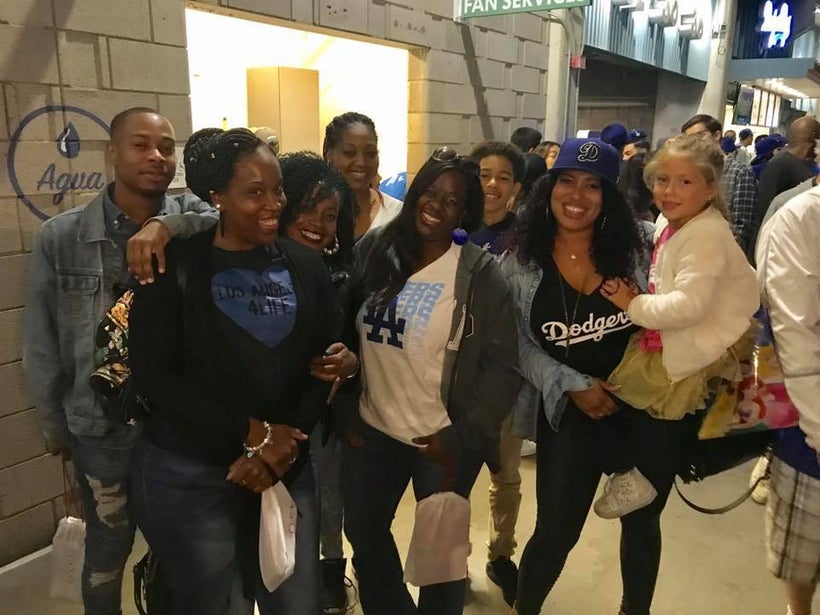 As the Dodger game progressed, supporters of Mixed Heritage Day gathered around to cheer this year's honorees receiving certificates from the office of LA Mayor Eric Garcetti. Each year the Mayor's office recognizes those who work to amplify the voice of the multiracial community in supporting Mixed Heritage Day.
This year's honorees were:
Miles Brown, actor ABC's Black'ish
India Williams, Miss California, USA model and philantropist.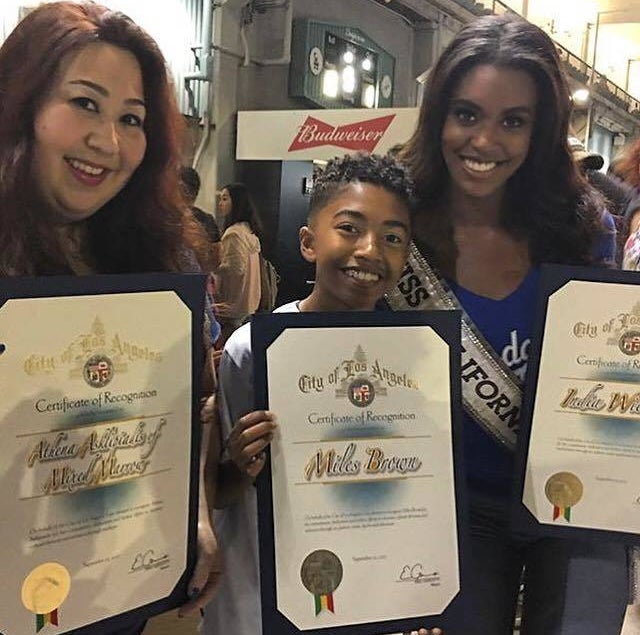 While the game may have ended in a loss for the LA Dodgers it was a huge victory those celebrating cultural diversity on this Mixed Heritage Day.
And for these two moms who started by just asking a question: how about us? it was the culmination of hard work and wanting to be a part of the change.
For more information or to get involved, please contact:
Delia Douglas delia@ddhpr.com
Sonia Smith-Kang sonia@mixedupclothing.com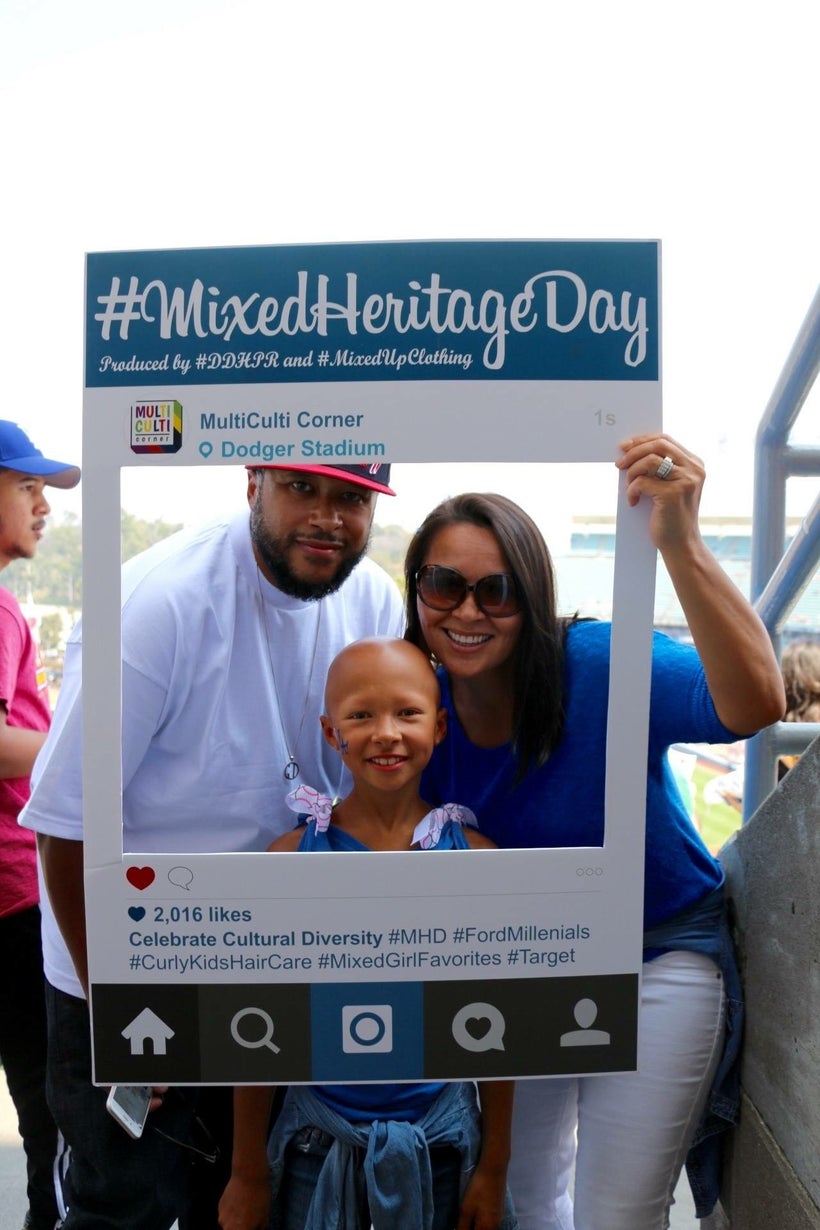 Calling all HuffPost superfans!
Sign up for membership to become a founding member and help shape HuffPost's next chapter
This post was published on the now-closed HuffPost Contributor platform. Contributors control their own work and posted freely to our site. If you need to flag this entry as abusive,
send us an email
.