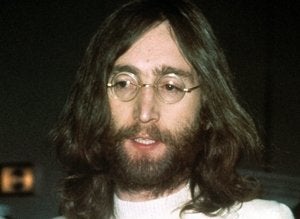 December 8 marks the death anniversaries of two of the late 20th century's most influential musical figures: John Lennon, who died in 1980, and Antonio Carlos "Tom" Jobim, who passed away in 1994. In both cases, their songs were the soundtracks for generations who lived during days when it seemed as though anything were possible and a great leap forward was about to occur. The songs of the Beatles and Jobim remain remarkably popular decades after the respective heydays of the Fab Four and bossa nova, and their musical legacies will endure into the distant future.
Lennon and McCartney reinvented rock and pop, with the help of George Martin and George Harrison, and became mythic figures, objects of intense scrutiny by the press and closely identified with the cultural revolution sweeping North America and the U.K. in the 1960s. Meanwhile, in the other hemisphere, Jobim created some of the most sophisticated pop music the world has ever heard, stunning for its harmonic richness and deceptive simplicity. Along with singer-guitarist João Gilberto, Tom transmuted the venerable samba into light and breezy bossa nova, which was closely identified with a booming, optimistic, progressive Brazil of the early '60s. Alas, the country was thrown off track in 1964 when a military coup toppled Brazil's democratically elected government.
Jobim was primarily a songwriter, although he also released many of his own albums, appearing as a singer and pianist. Tom blew Brazil's mind in 1958 with his song "Chega de Saudade" (with lyrics by poet Vinícius de Moraes), released as a single by João Gilberto. It had Gilberto's catchy new bossa beat on guitar, an innovative distillation of samba's rhythmic complexity, and the singer's smooth, subdued vocals. Jobim contributed the song's beautiful melody and unconventional harmonies, a result of Tom's genius and study of composers like Villa-Lobos, Debussy and Ravel. Critics attacked the song, calling it off-key, but others were entranced. Almost every young Brazilian musician in that era remembers exactly where they were when they first heard "Chega de Saudade." It is considered the first bossa-nova single and profoundly altered the course of Brazilian music.
Four months later, Gilberto released Jobim's "Desafinado," an ironic response to the critics that upped the ante. The song's unusual melody included a "tritone" interval (an augmented fourth), which many listeners found hard to accept in a pop song. Jobim's harmonies are integrated into our musical consciousness now, but at the time they were highly unusual and even shocking. The next year, 1959, Jobim became world famous with the release of the French-Brazilian film Orfeu Negro (Black Orpheus), which had many of his songs on the soundtrack and won the Cannes Film Festival grand prize and an Academy Award for best foreign film.
Three years later, in 1962, the Beatles became well-known in the U.K. and bossa nova took off in North America. Jazz saxophonist Stan Getz and guitarist Charlie Byrd released Jazz Samba, which was full of Jobim tunes, including "Desafinado." That performance made the Billboard Top 20 chart for pop singles and won a Grammy for Getz. The album hit number one on the Billboard pop chart, remarkable for an instrumental jazz record. It stayed there a total of 70 weeks. In 1964, as the bossa craze was waning in the United States, Getz teamed with João Gilberto, his wife Astrud, and Jobim for Getz/Gilberto. That album yielded the now iconic Jobim song "The Girl From Ipanema," won three Grammys, and spent 96 weeks on the Billboard pop charts (50 of them in the top 40); it stalled at the no. 2 position only because it was a year when the Beatles were storming the American charts. Those albums and the recordings of Jobim songs by other jazz and pop musicians triggered a global exposure of Brazilian music and musicians.
Of course, Jobim's work transcended the "bossa nova" label, just as the Beatles transcended "pop music." Tom could write a samba or bossa song, explore other Brazilian styles, or compose an orchestral piece. His great 1976 album Urubu was a meeting of all of the above. Jobim wrote many songs that have become standards in international jazz and popular music repertoires. A few include "Água de Beber," "Corcovado," "Só Danço Samba," "Insensatez," "Dindi," "Wave," "Samba de Uma Nota Só, "Meditação," "Ela É Carioca," and "Tristeza." His work has been so frequently recorded that it is hard to find a jazz great of the last four decades who didn't record a Jobim tune.
Jobim's greatest composition was arguably "Águas de Março" (Waters of March), first recorded in 1972, which jazz critic Leonard Feather called one of the ten most beautiful songs of the century. It is a sublime samba with erudite harmonic refinements and wonderfully crafted lyrics about the mysteries of life and death. Jobim biographer Sergio Cabral writes that producer-arranger Claus Ogerman was so impressed by the composition that he told Tom, "Your walking in the streets of New York with this music under your arm makes me think of what it must have been like in 1910 when Stravinsky was walking in Geneva carrying The Rite of Spring."
Lennon and McCartney worked closely together as songwriters, if as more of a team in the beginning and more as "sounding boards" towards the end. Jobim composed most of his music himself, except for some collaborations with musicians like Newton Mendonça. The lyrics for his songs, which are far better in Portuguese than in English, were usually written by Vinícius de Moraes and others.
For my book The Brazilian Sound, I interviewed the late Charlie Byrd, who commented, "I think Jobim is the most significant writer of popular music in the second half of the twentieth century. He is one hell of a songwriter, and he has written in all kinds of styles. His songs have beautiful lyrical lines and he has rhythmically and harmonically constructed them like a fine watchmaker."
One could say that Jobim and Lennon both created music of hope, although John had his edgy tunes as well and Tom could write music that was quite sad and slow. But on the whole their songs inspire and put us in a better mood. They seem to bring out the best in people, to hint at what could be. Many people said they were depressed but didn't commit suicide because of Beatles songs; many also said that about Jobim's music.
Long live the legacies of Tom and John. We'll miss them but their music will be lifting the world's spirits for a long, long time.
*For more on Antonio Carlos Jobim and the history of bossa nova and Brazilian music, see my book The Brazilian Sound: Samba, Bossa Nova and the Popular Music of Brazil (Temple University Press): thebraziliansound.com
REAL LIFE. REAL NEWS. REAL VOICES.
Help us tell more of the stories that matter from voices that too often remain unheard.