Rampant inflation, food insecurity and the exchange rate affect many in Haiti. The reduction of poverty, which affects almost 60 percent of the population, is understandably a central goal.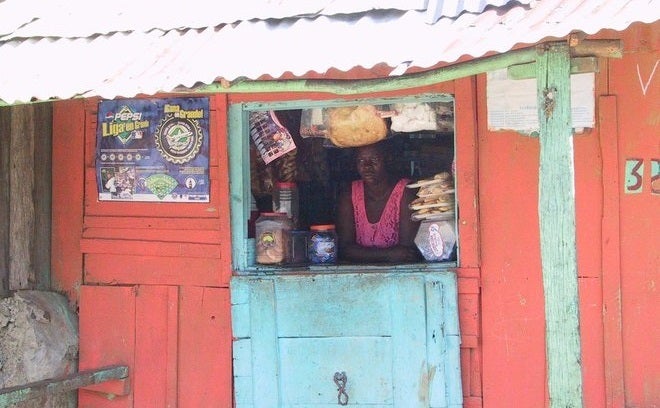 In his first speech, President Jovenel Moïse spoke of "a Haiti where the inhabitants do not only struggle against poverty; a Haiti where everyone can find a better life."
Nearly all of the policies and interventions examined in the research project Haiti Priorise have this cause at their heart, such as scholarships for girls to stay in school, the creation of a minimum wage for domestic workers, or subsidies for farmers to buy fertilizer. In different ways, each intervention can increase prosperity.
The goal behind microfinance and graduation programs is the same: extending financial access to poor and excluded people at the lowest level of the economic ladder.
Microfinance means making very small loans to borrowers who typically lack collateral, steady employment or a verifiable credit history.
Author envisages expansion of a scheme designed to benefit female heads of households in areas worst affected by food insecurity.
Loans of 10,000 Gourdes (around $144) are given to new and existing entrepreneurs, with repayment spread over six months or less, at an annualized interest rate of 35%. Typical enterprises include selling street food, frying, sewing, or fishing.
The objective is to reach about 2,500 families a year, and around 4% of the country's poor over 10 years. Using USAID data on operating and financing costs, and estimating that two percent of loans will default, Serent estimates that it will cost 4,045 Gourdes ($58) to make every 10,000 Gourde loan.
In theory, microloans should give women and families more control over their income to better protect themselves from waves of inflation. And there are benefits that are very difficult to measure, such as an increase in women's financial autonomy.
But the big problem with microfinance is that research does not show that it substantially increases the income of beneficiaries. Bangladeshi experience suggests, at best, a 2.8% increase to borrowers' buying power. This is not going to have a transformative effect on poverty.
Factoring in the costs, economist Serent concludes that each Gourde spent on microfinance is only going to create returns to society worth slightly more than one Gourde.
Spending a Gourde to achieve about a Gourde of good is not a very convincing proposal.
Expanding graduation programs may prove a more promising proposal.
Serent envisages a program that reaches 10,000 beneficiary families over 10 years. This would see short-term support in the form of cash for food at the beginning, access to savings services, training sessions on how to make income, providing income-making assets like goats or poultry, and additional support like preventative healthcare.
Such an approach is more complicated, and aims to achieve a lot more than a simple microloan. Therefore it is considerably more expensive. The total cost per beneficiary is in the range of 143,092 Gourdes ($2060). Direct costs account for more than half of the expense: buying and granting economic assets such as goats, poultry and merchandise to generate income for each beneficiary. There are also indirect costs, start-up costs, and the cost of delivering additional services like healthcare.
But this higher investment generates a higher return to society. The graduation program's benefits are not only economic – providing beneficiaries with income and ownership of productive assets – but also social, including improved access to housing, better access to health and education for children, improved sanitation and improved food security. Indeed, a large part of the benefit comes from ensuring the children of participating families will go to school more, leading these children to become more productive citizens of Haiti when they grow up.
Using the evaluation of a pilot program by Concern Worldwide and Fonkoze, Serent finds that each Gourde spent expanding microfinance programs will generate around three Gourdes of benefit to society.
This is higher than research has found for similar projects in Bangladesh and other countries. That is because the new research estimates the indirect effects on health, education and sanitation.
Serent suggests that there is a need for more evaluations of both these programs, so their effectiveness can be properly measured in the Haitian context.
The new research from Haiti Priorise allows us to contrast these approaches side-by-side, and compare them with many other ways to spend money to help Haiti.
In May, an Eminent Panel will examine all of the research and investigate which investments would be most effective.
Good intentions are important, but it is even more important to make sure that investments achieve the most that they can for Haiti.
Support HuffPost
The Stakes Have Never Been Higher
Related
Popular in the Community