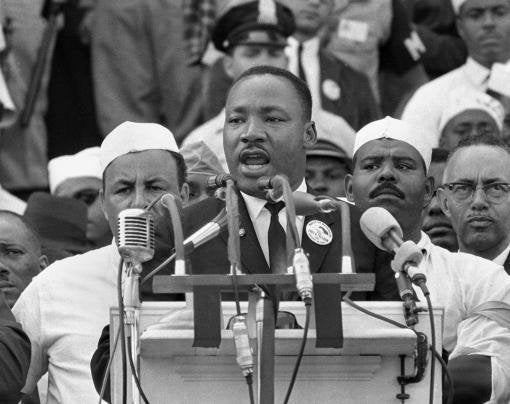 As I wrote in an article appearing in the San Francisco Chronicle today, this week is a perfect embodiment of the African principle of Sankofa. Sankofa is the principle -- symbolized by a bird looking backward while it walks forward -- that says we have to reclaim our past in order to build a foundation for the future.
On Monday I was the Grand Marshal of the Kingdom Day Parade in Los Angeles celebrating the birth 80 years ago this week of Dr. Martin Luther King, Jr. a community organizer who devoted his life working to empower those our society left behind.
Today I joined with an estimated two million other proud Americans to watch both the inauguration and the parade honoring President Barack Obama, another community organizer with a strong record of empowering others.
These were different parades on different sides of the country honoring different leaders. But they came with similar messages: Great change requires great costs. In tough times hope is still possible. For strong people anything is achievable.
Looking back over our history, Martin Luther King saw African Americans treated as property, just like livestock, for more than 250 years. Looking back over our history President Obama sees the adversity that civil rights leaders like Dr. King met with such courage, dignity and determination. Sankofa.
There were so many powerful moments in this amazing week.
Watching Aretha Franklin sing the same song on the steps of our nation's capitol that Marian Anderson had to perform on the steps of the Lincoln Memorial 60 years ago because the Daughters of the American Revolution wouldn't let her appear before an integrated audience in Constitution Hall. Sankofa.
Hearing President Obama tell us to keep "our eyes on the horizon," while we hear echoes in our minds of the inspirational civil rights anthem "Keep Your Eyes on the Prize" Sankofa.
Watching one of our nation's oldest rituals as the elected leader of the largest legislative body in America's largest state, knowing that when our constitution was written I would have been counted as three-fifths of a person and knowing that as a woman I could not have voted in most of the Presidential elections in our history. Sankofa.
Who will President Obama ultimately be? How will he recover our battered economy and restore peace and shore up America's reputation around the world? How will he spur the environmental technology we need and the economic and educational equity that is so long overdue? How will he fulfill the promise he has demonstrated in the election, in the transition and in his inspiring inaugural?
We all have to add our own hands to helping the President with those tasks.
Just as Martin Luther King's dream could not have endured if it was his alone, President Obama's hope and promise can't endure if we don't help shoulder the burden. Sankofa.
The next pages in the Obama story and in our nation's history are about to be written. To borrow a line from Professor Elizabeth Alexander's poem for the inaugural: "America, take out your pencils. Begin."
REAL LIFE. REAL NEWS. REAL VOICES.
Help us tell more of the stories that matter from voices that too often remain unheard.