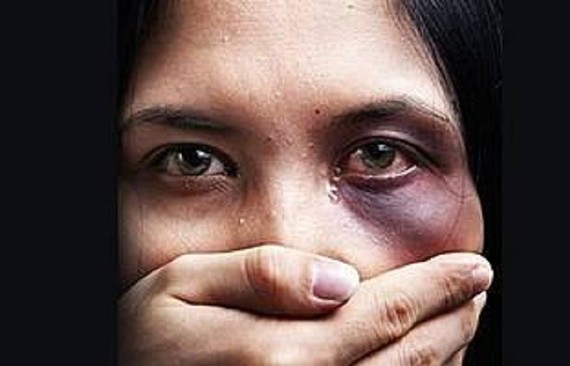 Pakistan is among the worst places in the world to be a woman.
Four women are raped, and three women are "honor killed," each day in Pakistan, in a barbaric culture of abuse and murder that aims to control, subjugate and even kill women in the name of religion or family honor.
Last week, Pakistan passed two landmark Bills to help further women's rights.
Under the new legislation, perpetrators of honor killings can no longer go free, even if pardoned by a victim's family, as has been the accepted practice for centuries.
The other Bill the Pakistani Parliament passed will make it easier to convict rapists, thanks to mandatory DNA testing. This is crucial because, under religious laws, many clerics have prohibited DNA testing after a rape, which made it remarkably difficult to positively identify a rapist.
As an advocate for women's rights and an outspoken activist against honor killings, I am hopeful to see such legislation passed by Pakistan's parliament. But, I am not yet ready to celebrate on behalf of my sisters in Pakistan because, as a woman who escaped Pakistan, I am painfully aware of how much still needs to change in order for women's lives to be bearable in my native country.
While it is certainly encouraging to see legislators confronting 'barbaric practices' - in third-world countries, and even in Western countries and in Europe - there is still so much to be done. It is vital that the advancement of women's rights continues to be a priority and that it be inclusive of the persecuted minority communities of Pakistan, who suffer terribly.
For instance, this Thursday, October 13, the Supreme Court of Pakistan is scheduled to hear the appeal of Asia Bibi, a Christian mother of five, who has been jailed since 2009 on charges of Blasphemy. Myself and other activists have petitioned long and hard for her freedom, and prayer vigils have been held in support of her appeal, but still she remains in jail.
Blasphemy and apostasy laws in Pakistan have caused many innocent women (and men) to be persecuted, murdered and in some cases, burned alive. And in a society where an accusation of blasphemy can be made adhoc without even the pretense of proof, this situation is dire and dangerous.
So, while I applaud any and all progress in the march toward women's rights, we cannot be complacent while so-called blasphemy and apostasy laws can still destroy women's lives. We must join organizations like the Clarion Project in speaking out against this barbaric and oppressive treatment of women.
Because, until all women are free from this barbaric persecution, none of us are free to look the other way, or pretend to not hear the screams of our sisters.
The time to listen up, open your eyes, and speak up - is now.
REAL LIFE. REAL NEWS. REAL VOICES.
Help us tell more of the stories that matter from voices that too often remain unheard.