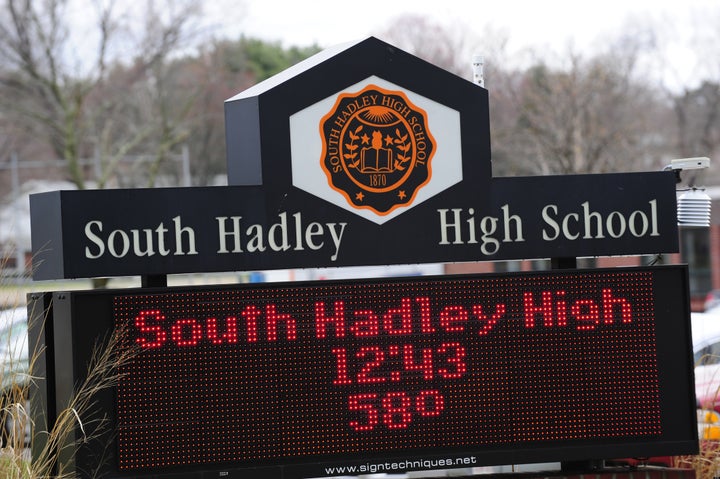 In recent months, two high school girls were relentlessly harassed as "sluts" by their peers in school and committed suicide as a result -- Hope Witsell in rural Florida and now Phoebe Prince in South Hadley, Massachusetts. The Prince case has led to criminal charges and tremendous international media attention.
As one who personally experienced slut-bashing when I was in high school in the 1980s, and who has spent the last decade writing and speaking about girls nationwide who are ostracized as "sluts," I'm relieved by this wake-up call. Finally, slut-bashing is being taken seriously as a form of harassment -- by schools and by the courts.
Yet at the same time, I am curious to know: why has Prince's death elicited a far stronger reaction than Witsell's? Massachusetts Governor Deval Patrick has even stepped in, berating school officials for not protecting Prince. Meanwhile, to date no one has so strongly pointed a finger at school administrators at Witsell's school, nor have there been criminal charges brought in her case.
This doesn't make sense. Both girls were victimized similarly. Both deaths are tragic. Both girls deserve the same outcry of anger and horror. Why does Prince's suicide resonate so much more than Witsell's?
Because Prince, 15, more neatly fits the stereotype of a sympathetic "good" victim while Witsell does not.
Prince was the new girl in school whose family had just moved from Ireland. She briefly dated a popular football player, as well as another boy. Each boy had another girlfriend, and those girlfriends got their friends to launch an intense bullying campaign. At least seven girls regularly called her an "Irish slut," cursing her in the hallways and cafeteria. Prince had no place to escape the harassment, which continued in cyberspace. Even while at home, she was bullied. Through text messages and Facebook messages the girls at South Hadley High called her a "slut" and a "whore" and told her she deserved to die. Prince was aware that there were threats to "beat her up" and "punch her in the face." Indeed, hours before she hanged herself with a scarf in January, on her walk home from school one of her tormenters passed by Prince in a car and hit her with an energy-drink can.
In September, Hope Witsell, 13, also hanged herself to death with a scarf. Like Prince, she could not escape the taunts of classmates who called her a "slut" and "whore" at Beth Shields Middle School. Like Prince, her school knew about the harassment but did not take action against any of the students who bullied her. Like Prince, she was not sexually naive.
Unlike Prince, however, Witsell twice engaged in "sexting" in which she used her cell phone to forward photos of herself topless to boys. As a result, her school took punitive action against her.
Last June, Witsell sent a photo of herself topless to a boy she liked. Another girl borrowed the boy's phone, found the photo, forwarded it to friends, and in no time everyone at school had seen the picture. When the school administration found out it suspended her for a week.
Several weeks later, while attending a Future Farmers of America convention in Orlando, several older boys who were staying at the same hotel called her room repeatedly to ask her for a photo of her breasts. According to a friend who was present, Witsell took the picture to get them to stop bothering her. An adult found the photo and as a result, her school decided not to allow her to run for a student advisor position. When school started again in September, so did the bullying.
These circumstances create a sense of ambiguity concerning Witsell's case: How sympathetic can she be if she took topless photos of herself and hit "send"? The school's reaction reinforced the belief that she was deserving of punishment rather than understanding.
I sincerely doubt that any person with a heart believes that Witsell deserved her fate. Nevertheless, her story complicates her image as a "good" girl and "good" victim.
But when it comes to being a victim -- of slut-bashing or anything else -- the distinction between worthy and unworthy is meaningless. Worse, this distinction is harmful. The mindset that leads to discriminating between "good" and "bad" victims is the same mindset that leads to judging girls as "good" or "bad."
As we watch the criminal case against Prince's harassers unfold, let us remember that no girl, ever, no matter what she has done sexually, no matter what photos she has stupidly forwarded, deserves to be called a "slut." Ever.

Related