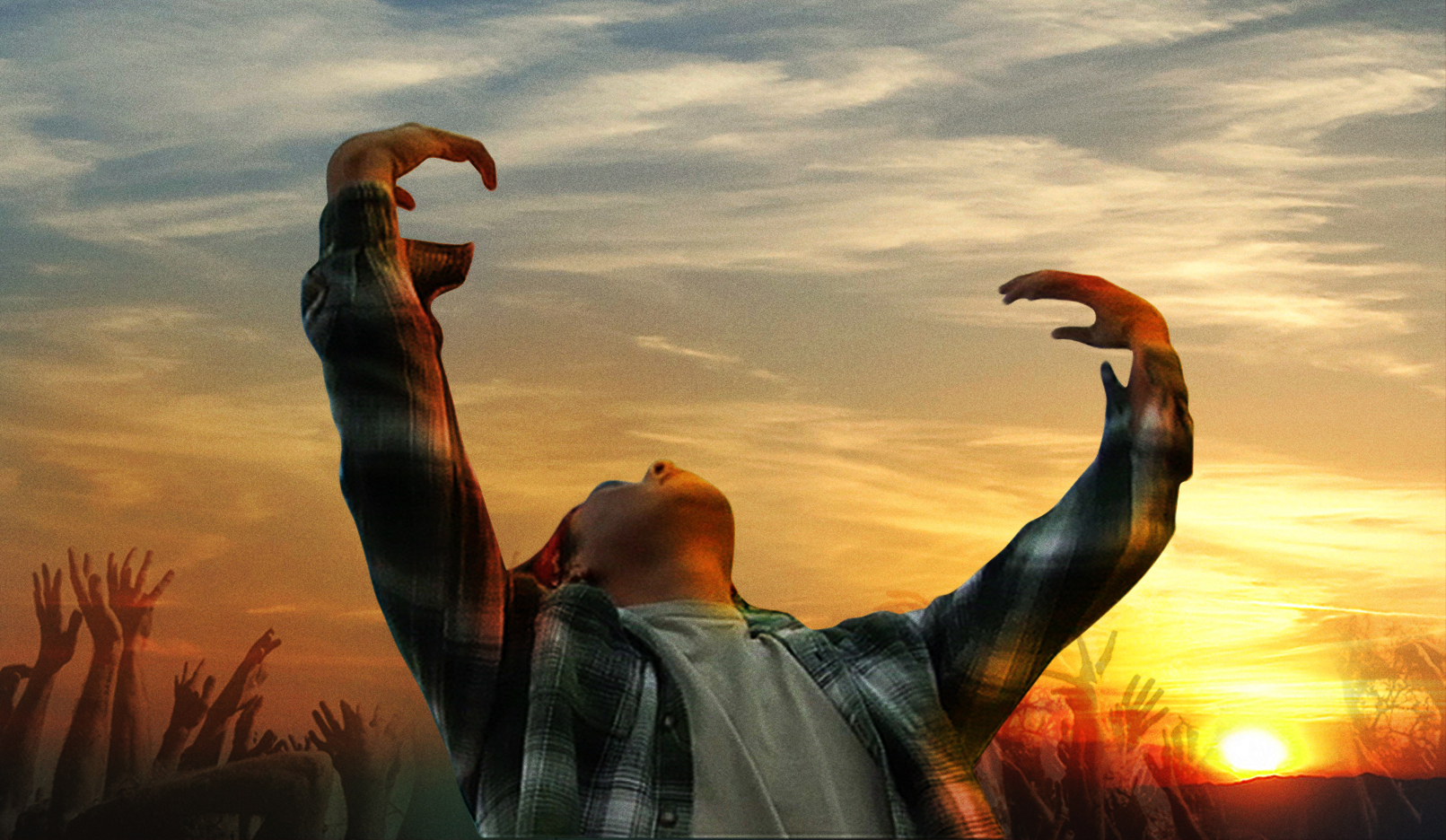 When a young Native American man came out to his parents -- who had lost touch with traditional teachings -- he was shamed for the "sin" of being who he is. But when he came out to his traditional grandmother, she saw him as a creation of the Holy People and someone gifted with another way of being. She smiled lovingly and said, "Oh, my friends will be so jealous!"
We're in the Holy Days of the LGBT calendar in October and November. It's the season we observe National Coming Out Day, LGBT History Month, and Transgender Day of Remembrance.
I'm embarrassed to say that 20 years ago I felt squeamish when a close family member and her partner came out. Thank heaven for atonement and forgiveness! I knew so little at the time and I had no idea how to help them counter the discrimination they faced.

The process of making my film TWO SPIRITS began a few years ago, when I knew better and could do better. I sat near the grave of a murdered Navajo boy who was also a girl. I assured his grieving and loving mother that we would tell their story well so that people who didn't know or care might be moved to see and feel things differently. That audiences would understand the gift of another gender through her love of her beautiful son.
There's a stark contrast to that sort of mother love in my experience mentoring a talented young filmmaker who faced emotional and physical abuse from her mother at home from a very young age. Her mother was convinced the devil had possessed her transgender daughter and that only very harsh treatment would save her soul. The daughter took the abuse as long as she could and then started running away at the age of twelve. What followed is an all-too-common experience. A succession of group homes, life on the street, prostitution, drug addiction, drug dealing, time in prison, rape in prison. All of this suffering as a direct consequence of a mother rejecting a child for simply being who she is.
I shared my mentee's story with a friend who has been a pioneer in gay activism for many years. "Where does bigotry against LGBT and Two-Spirit people fit into the hierarchy?" he asked. He had recently heard details from inside the board room of a prestigious institution where shockingly homophobic comments were made without any sense that something was wrong. "Why didn't anyone stop it? What the hell is going on? Would racist, misogynist, or anti-Semitic comments be allowed to stand unchallenged in the same way?!"
Real transformation within families, groups of friends, communities, corporations, institutions, governments, and communities of faith is an inside job. It requires each of us to transform our ideas and behaviors first. Change is found in the smallest choices we make every day about how we treat each other. How passive or active we are when someone is mistreated. How proactive we are in stopping injustice before it happens.
We often receive requests from youth who want more access to the film TWO SPIRITS, so we're working to place it in as many colleges, universities, high schools, and libraries as we possibly can through philanthropy (which aptly means "the love of humanity"). We want to show youth who haven't seen themselves represented in media culture the rich Two-Spirit tradition found in many North American tribes. We want to instill the unshakable pride that replaces suicidal thoughts. And we want to help confront the subtle bullying that leads to larger discrimination and even to murder by engaging hatred with something more powerful -- love.
It seems possible to move from "What the hell!" to the possible heaven of safety and respect, if we honor people for the contribution they make to their families, communities and the world -- not in spite of, but because of who they are. We've got the opportunity to embrace real "traditional values" -- like love -- and move beyond condescending terms such as "acceptance" and "tolerance," in order to celebrate our brothers and sisters in all of their infinitely varied and complex gender expression and humanity.
It was with a loving kind of mischief that an anonymous mentor and mentee (please don't tell) sent a DVD of TWO SPIRITS to a mother who has not even seen her amazing transgender daughter in years and who is convinced this child is going to hell. It arrived in the mother's mailbox without any explanation or note. Will it matter? Will it move her? We hope.
Calling all HuffPost superfans!
Sign up for membership to become a founding member and help shape HuffPost's next chapter