Two steps forward. Three steps back. The clock is ticking. How much longer will these beleaguered Christians survive the persecution?
The Nineveh Plains in northern Iraq were liberated from ISIS a couple of months ago. Cheers arose. Yesterday, the 15th of December, three and a half years after the invasion of Islamists and the expulsion of non-Muslims, the first completely renovated church in the area was rededicated. More cheering. Celebrations. The ancient Christian people of this region--Assyrians/Syriacs/Chaldeans --are able to return to what has been the heart of their homeland for thousands of years.
The following day Facebook pages and Twitter accounts again spew anti-Christian hatred. ISIS is a murderous Sunni sect; they wage war on, and kill Shia Muslims as well, who they consider to be heathens. Shia soldiers were among those who helped the Christians to return. Young Shia Muslim men have now made a complete U- turn; they harass Christian female students at the university, and demand that they dress according to the Muslim code. This has made the few who have returned to the Nineveh Plains angry and afraid at the same time. Has persecution now a new face?
The Christians have also returned to the ancient city of Homs, in Syria. Slowly they have tried to return to their everyday life. The houses are being rebuilt, the church bells are ringing. The students have returned to the university and their studies. On social media you can follow some of the inhabitants of Homs and be filled with hope and love.
But then I scroll through Twitter accounts from the Middle East, and I see pictures of four young women, students in Homs. I call a relative of mine in the city. I can't get hold of him. I call Damascus and Beirut, and my contacts confirm that a terror attack has taken place in Homs. ISIS claims responsibility for the deed. An NGO on Facebook states that the attack was directed towards the regime's soldiers. But there weren't any on the bus.
The Christians are convinced that it is a signal directed at them, that they shouldn't think that they can live in security. Five female Christian students and their teacher lost their lives in that attack, where five Muslims also were killed.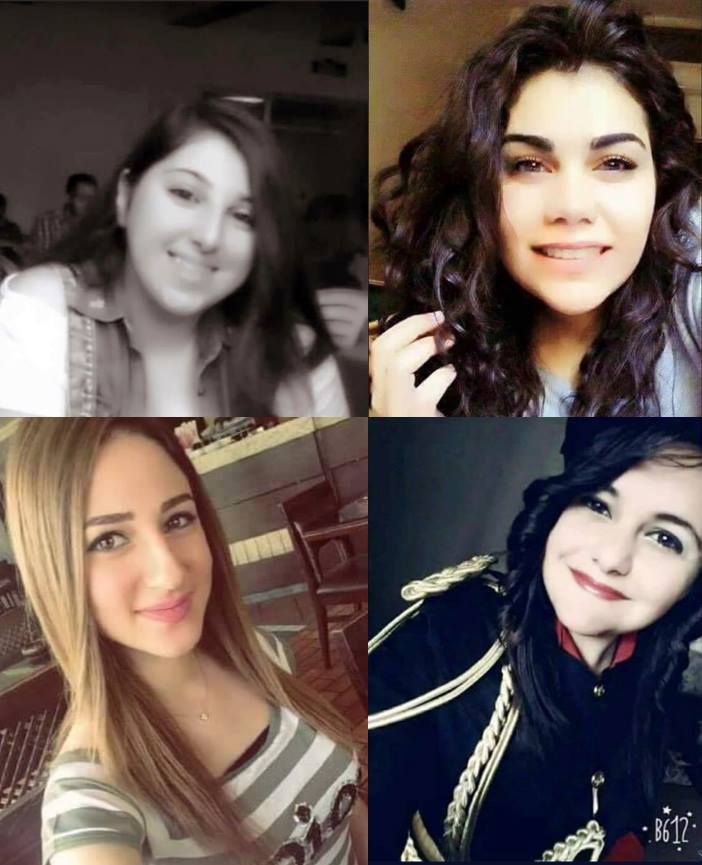 A Christian woman, who was kidnapped in the Nineveh Plains in the summer of 2014, and who underwent the most brutal abuse during her captivity, has managed to escape and is willing to give testimony. She gives me a six-hour long interview.
A weekend in Botkyrka and Södertälje, a suburb and a city south of Sweden's capital Stockholm. It's part of the culture in the Middle East, regardless of faith and ethnicity that hundreds of people gather at churches, mosques or temples to mourn. Last week I went to four memorial services for people who recently passed away. The memorial services were full of people who have sought refuge in Sweden during the past years. We, who have been here for a while, could point out "the baker from Aleppo", "the teacher from Bartille", "the doctor from Homs" city after each city has been emptied of Christians. The churches in the suburbs of Stockholm are filled with refugees. They give testimony of an ongoing genocide.
*Susan Korah from Canada and Ann Kristin Sandlund from Sweden contributed to this report
**This report was first published in the Swedish newspaper Dagen
Calling all HuffPost superfans!
Sign up for membership to become a founding member and help shape HuffPost's next chapter
This post was published on the now-closed HuffPost Contributor platform. Contributors control their own work and posted freely to our site. If you need to flag this entry as abusive,
send us an email
.