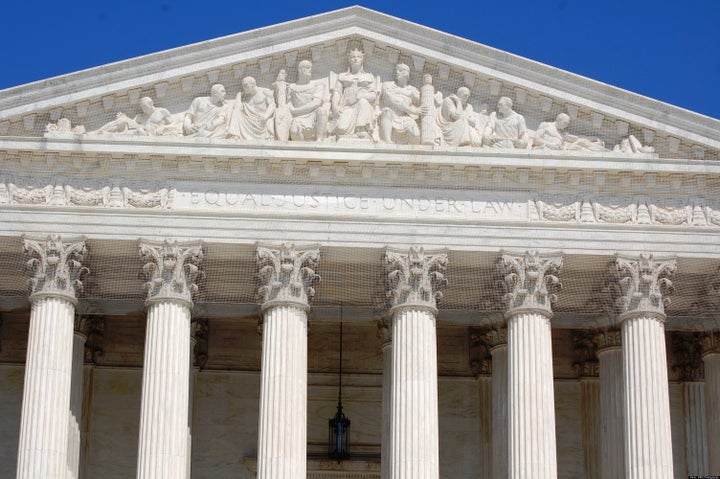 If Supreme Court nominee Elena Kagan is confirmed by the Senate, she will sit on the the heralded bench next to, er.... umm... uhh. At least that's likely to be the response offered by most Americans when asked to name one or more current Supreme Court justices.
A recent survey commissioned by Findlaw.com found that only 35 percent of Americans could name one member of the nation's highest court. Only one percent could name all nine members.
Clarence Thomas is the most well-known justice. Nineteen percent of respondents could name him. Sonya Sotomayor, who was confirmed last year, was named by fifteen percent of respondents.
Only 3 percent of Americans could name Stephen Breyer, while some identified retired justices Sandra Day O'Connor and David Souter as current members of the court.
-- Clarence Thomas - 19%
-- John Roberts - 16%
-- Sonia Sotomayor - 15%
-- Ruth Bader Ginsburg - 13%
-- Antonin Scalia - 10%
-- Samuel Alito - 8%
-- John Paul Stevens - 8%
-- Anthony Kennedy - 6%
-- Stephen Breyer - 3%
Popular in the Community