 Republican officials in Arizona and Kansas want to change their voting systems so that one registration would be required for federal elections, and another would be needed for state and local elections.
Kansas Secretary of State Kris Kobach (R), Arizona Secretary of State Ken Bennett (R) and Arizona Attorney General Tom Horne (R) plan to implement the new system in their respective states, saying it is the only way to comply with federal voter registration laws, while keeping their state proof of citizenship voting laws in place.
Under the new plan, voters who use a state voter registration form and present proof of citizenship would be able to vote in federal, state and local elections. Those who use a federal form and do not present proof of citizenship would only be able to vote in federal elections.
Bennett told AZcentral.com that the two-tier approach is the best way for the state to address the issue, but added, "it's not the preferential way to do this."
Kansas and Arizona are suing the U.S. Election Assistance Commission after a U.S. Supreme Court ruling said Arizona could not demand proof of citizenship from those submitting a federal voter registration form. Kobach told Kansas.com that the two-tier system is a "contingency plan" in the event that he loses the lawsuit, which asks federal officials to adopt a separate federal voter registration form for Kansas residents that accommodates the state's proof of citizenship law.
Democrats in both states oppose the two-tier system. Former Kansas state Rep. Ann Mah (D-Topeka), one of Kobach's leading critics, told The Huffington Post that she does not know how such a system would be administered.
"It would be a huge mess," Mah said. "I don't even know how the counties would go about tracking all this and making sure they did it right. The amount of provisional ballots would skyrocket. It would be a huge mess."
Arizona state House Minority Leader Chad Campbell (D-Phoenix) told HuffPost the proposal is "just crazy" and a form of voter suppression. He said he has concerns that voters who do not comply with the proof of citizenship law would be denied the right to vote in state and local races.
"This is obviously a very transparent attempt at voter suppression by the attorney general and the secretary of state," Campbell told HuffPost. "To create a dual system on how to register to vote is insane and possibly illegal."
The new system would be implemented in 2014. But Campbell, a likely 2014 gubernatorial candidate, said he expects a lawsuit to be filed against the state in order to block the two-tier proposal. Bennett is also a candidate for Arizona governor next year.
Kansas state Rep. J.R. Claeys (R-Salina) defended the proposal to HuffPost saying that while it is not the ideal way to run an election, there needs to be a system that protects the proof of citizenship law. He said the current system of signing a form vouching for citizenship is not enough because non-citizens who register would only be caught after they vote.
"It doesn't take into account that if you are going to prosecute someone after the vote is cast, you can't recall someone's vote," Claeys said. "It is important enough to do it on the front end and not the back end."
Before You Go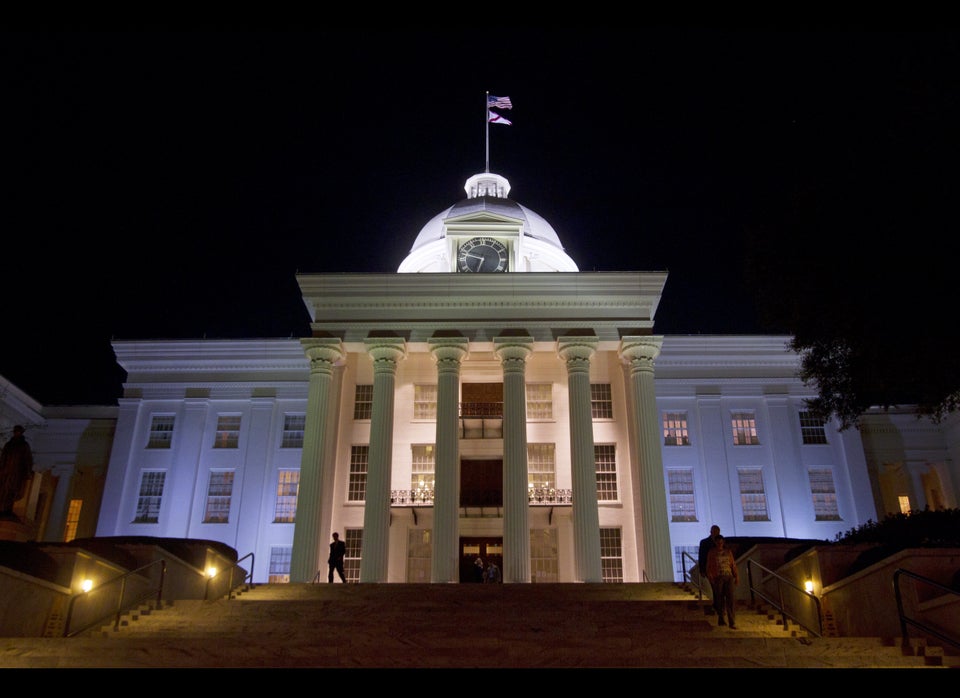 U.S. State Capitol Buildings
Popular in the Community