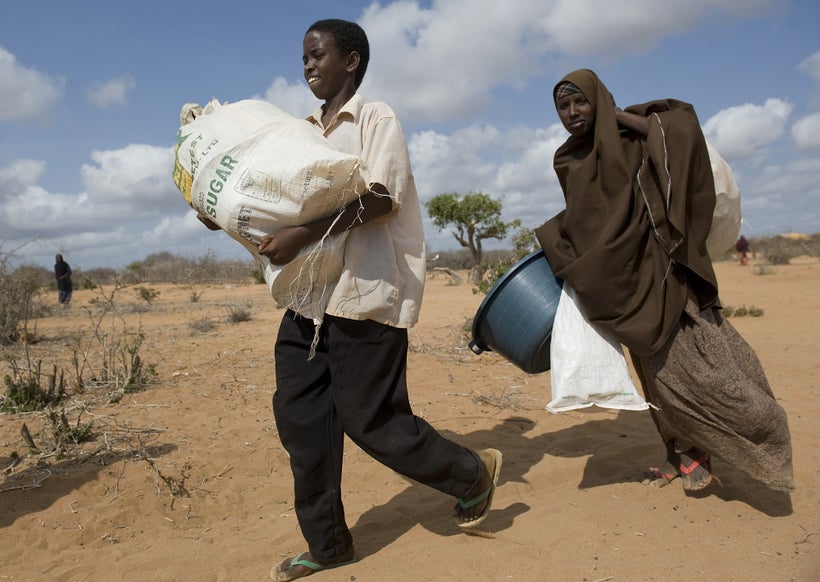 Emboldened by the suffering we see in the world, the international aid community doesn't hesitate to speak out when we see something that threatens efforts to improve the lives of people living in extreme poverty, provide sanctuary to the victims of war or authoritarian regimes, or promote a more just world.
We have raised our concerns about the consequences of unduly broad or restrictive limitation on refugee admissions on those fleeing conflict and disaster in their homelands. We have objected to the massive proposed budget cuts to the diplomatic and development arms of the U.S. government that are the world's best hope for stemming the global crises that are causing the humanitarian disasters and these historic migrations.
But two key Trump Administration appointments that have gone relatively unnoticed by the media and public deserve singling out for praise. David Beasley, the former governor of South Carolina, who is leading the World Food Program, and Mark Green, the nominee for U.S. Agency for International Development Administrator, bring sharp minds and steady hands to promoting development and reducing hunger in a challenged world. Both have the right background, political connections, and perspective to effectively champion the cause of marginalized communities and help Americans understand the connection between helping others and our own security and prosperity.
Beasley is a high-profile and passionate advocate for international humanitarian aid. Notably, he criticized proposed cuts to programs that promote global food security, stressing that feeding hungry people is a means of thwarting extremism. "This is my message to President Trump and his friends and allies," he wrote in an op-ed published in Agripulse. "Proposed massive cuts to food assistance would do long-term harm to our national security interests."
Beasley isn't just putting his feet up in his office at WFP Headquarters in Rome. He is engaged in good old fashioned shoe leather diplomacy, putting in time meeting with key officials and legislators who will have a say over WFP contributions. It is particularly meaningful that he's spent significant time in Washington, as the U.S. accounts for more than a third of the WFP budget. His persistence already appears to be paying off in the form of an announcement at the G20 Summit of a $639 million pledge by the Trump Administration to aid four countries, Somalia, South Sudan, Nigeria and Yemen, on the brink of famine.
In Mark Green, we have a former four-term congressman with deep experience in global development and democracy promotion, including service as US Ambassador to Tanzania and a stint on the board of the Millennium Challenge Corporation. He is exactly what is needed in these uncertain times: a diplomat who was also a seasoned legislator working the halls of Congress on behalf of the hungry people of the world while making USAID more effective. If his warm welcome from the Senate Foreign Relations Committee is any indication, his confirmation by the full Senate should go smoothly, and we urge the Senate to vote on this important nomination as soon as possible.
Active and engaged U.S. Government leadership and support remains an indispensable element of a global response to the rising scale and complexity of humanitarian crises threatening the lives of tens of millions of people. Matched by the enormous resources, dedicated staff and experience of private and faith-based voluntary agencies, along with the compassion of American people and friends and allies in the developed world, we can not only end hunger and extreme poverty, but also create greater stability and peace for all. In an administration whose policies and proposals have caused a great deal of concern in the aid community, the appointments of Governor Beasley and Ambassador Green offer a measure of hope and reassurance, and deserve to be commended.
A former U.S. Ambassador to Greece and Belarus, Daniel Speckhard is the President and CEO of Lutheran World Relief, a Baltimore-based international aid organization.
REAL LIFE. REAL NEWS. REAL VOICES.
Help us tell more of the stories that matter from voices that too often remain unheard.
This post was published on the now-closed HuffPost Contributor platform. Contributors control their own work and posted freely to our site. If you need to flag this entry as abusive,
send us an email
.